A photo of my best friend and her new baby boy, MJ the Third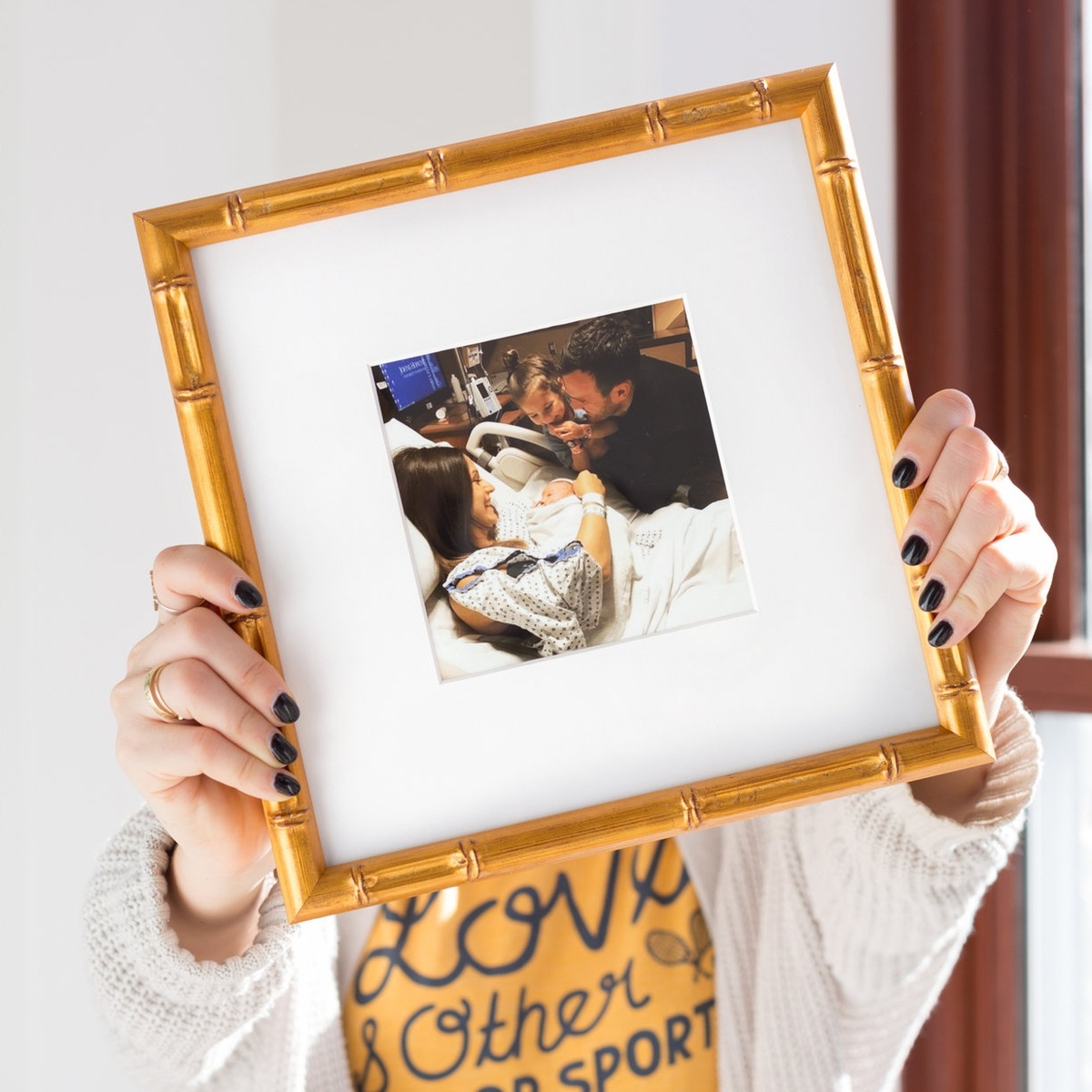 "I framed a photo of my friends Jenny, MJ, and Rosie welcoming the newest addition to their clan, MJ the third! He was just born last week.
It's special to me because, I mean...can you see the way Rosie's little hands are clasped together? If that isn't love I don't know what is.
So I'm gifting this to all of them! This is such an exciting new chapter in their lives, and they are truly special people. I hope Rosie especially will treasure this photo when she gets older."
- Framebridge Collaborations Producer and in-house influencer, Cory