Young Family, Old Traditions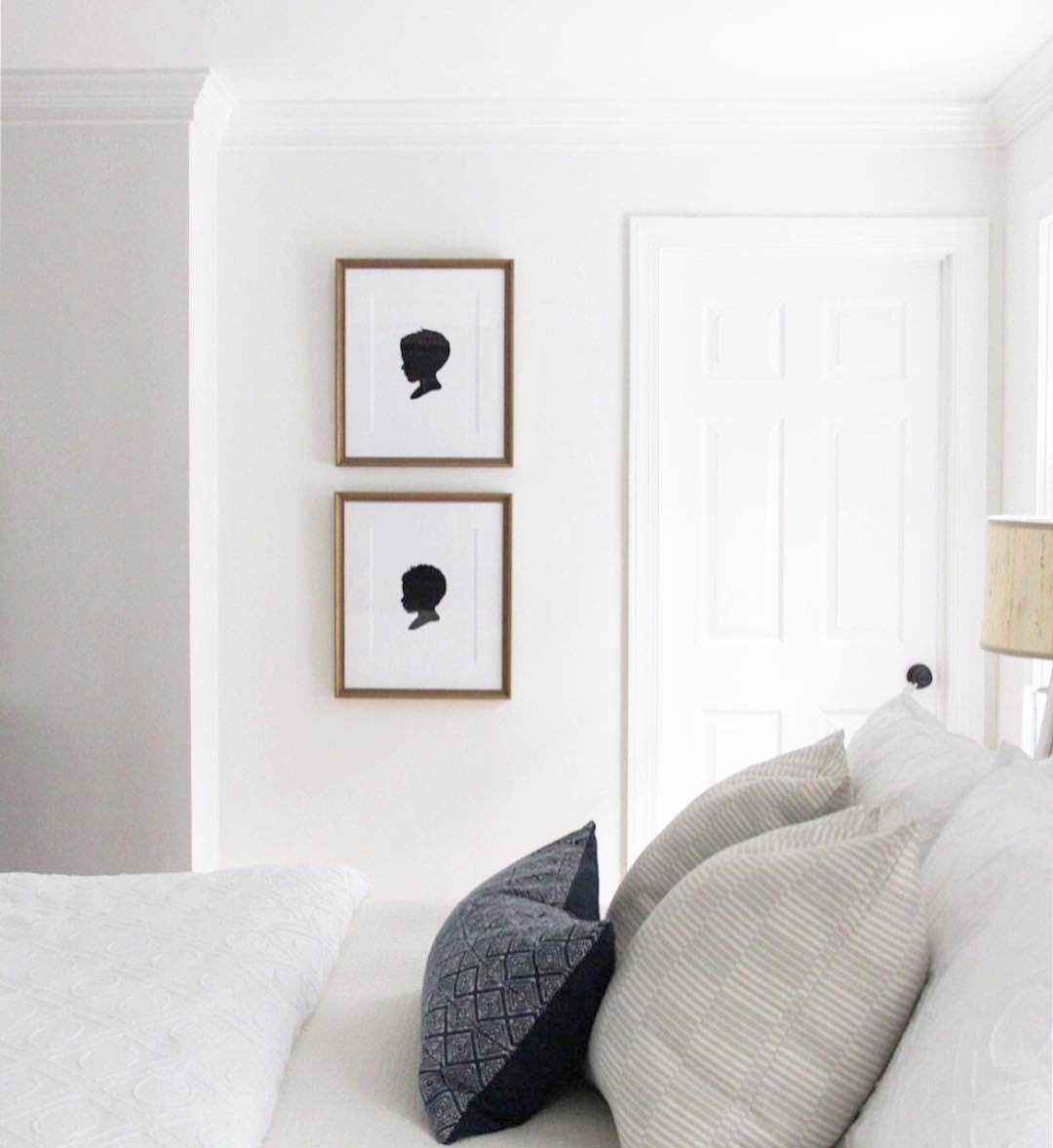 When she was a little girl, Lindsey (@lindseyfrankdesign) stared in awe at the 18th century style silhouettes on her grandmother's walls.

"I've always wanted to have silhouettes," Lindsey said. "I knew before I even had kids that I would want silhouettes of them done."

Now an interior designer and devoted mom, Lindsey recently commissioned the cut paper portraits by @missthistleshop of her sons. Bribed with candy and cookies, the wriggling toddlers managed to sit still just long enough for Lindsey to snap their photos to send in to the artist. The resulting pieces lend Lindsey's bedroom an old-world charm.

"If something happened to my house and it caught fire those would be the first things I'd grab after my kids and myself. I just love them so much. I wish that my grandmother were here to see them."
---
Framebridge: custom framing for the pieces you'd save in a fire
---
Shop this Story