Beyond the Hardwoods: Meet J. Pickens

We teamed up with our friend J. Pickens - expert woodworker and furniture maker - to bring the American Hardwoods Collection to life.
Hailing from a long line of craftsmen, J. grew up surrounded by process, witnessing things being built from start to finish. His passion for the process sustains his creative pursuits to this day.
He learned hard work from his dad and his granddad, folks from rural Alabama who still run the Pickens family factory where we milled the woods for the American Hardwoods Collection. "They taught me how to work. When I was six I made a wooden football," J. said. "By the time I was in my early 20s, I already had an advanced understanding of how things were made, the difference between mass manufacturing and doing something really custom."


J.'s obsession with quality rivals our own.
When he toured our Maryland studio, J. was fascinated by our process and our ability to handcraft a custom product at scale. "Once I saw their facilities, I understood how they treat everything they unbox as a one-of-a-kind piece of art," J. said. "And they frame it through a scalable manufacturing process."
While J. is passionate about the process, he specializes in creating exquisite furniture designs. (He recently spent a year making one perfect bed frame.) Here at Framebridge, we excel in bringing custom framing to as many people as we can. Together, we designed a collection defined by exceptional materials, innovative design, and expert craftsmanship.
These elements come together to create a beautiful frame that will last a lifetime and longer.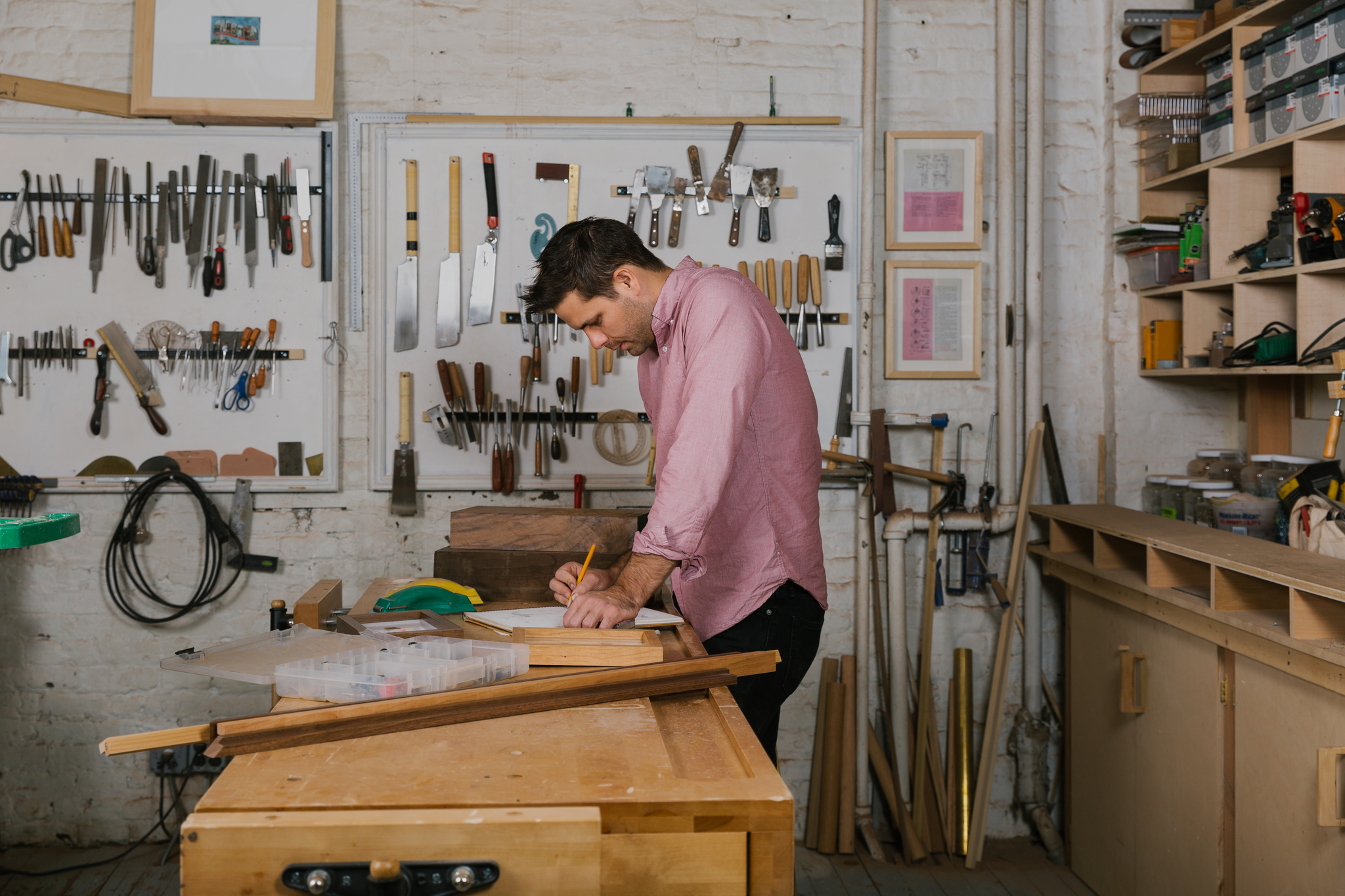 "We are used to having so many things that we forget that it's quality things that last," J. said. "It's important to me to wait for something of quality, something that has a story behind it."

The American Hardwoods Collection is a compilation of stories, from the American grown woods to the design to the building process in our US factories. The only story these frames need now is yours.