Best Sports Moments in NFL - Fan Survey | Framebridge

Fan Survey: Best Sports Moments in NFL History
At Framebridge we help people frame, preserve, and display images and objects that hold sentimental value, allowing our customers to exhibit their favorite memories to enjoy every day. For many people, their most cherished memories stem from life events like weddings, births, family gatherings, and the like, and we help countless customers immortalize these special moments.
However, there is another area of life that we have found that produces more than its fair share of indelible moments among our customers and people in general: sports. From displaying mementos of their own playing day glory to framing the ticket from the first time they saw their favorite team in person, sports fans love to commemorate their favorite moments of athletic achievement.
Knowing just how important sports and the memorable moments they produce are to people around the country, we wanted to see if we could figure out exactly which moments sports fans hold closest to their hearts and minds. In its face that is a tall task, so we decided to narrow the scope a bit.
With the National Football League taking center stage this time of year and given football's nickname as "America's Game," we figured that was as good a place to start as any when figuring out the favorite memories of fans. We focused on the 12 teams that made the playoffs last year, as their fans should be more eager to talk about their team given how positive their seasons were (not to mention the old adage "to the victors go the spoils").
To determine the top moment for each franchise, we combed through each team's history to find 10 moments we thought were iconic enough to be counted among each team's most memorable. We then surveyed fans of each team with these moments and asked them to vote on which one stands out the most to determine the event that fans call their favorite in franchise history.
The results of this survey were very fun to parse through and provided us with some surprises, some obvious choices, and a whole lot of great pigskin memories. Without further ado, let's get to the results!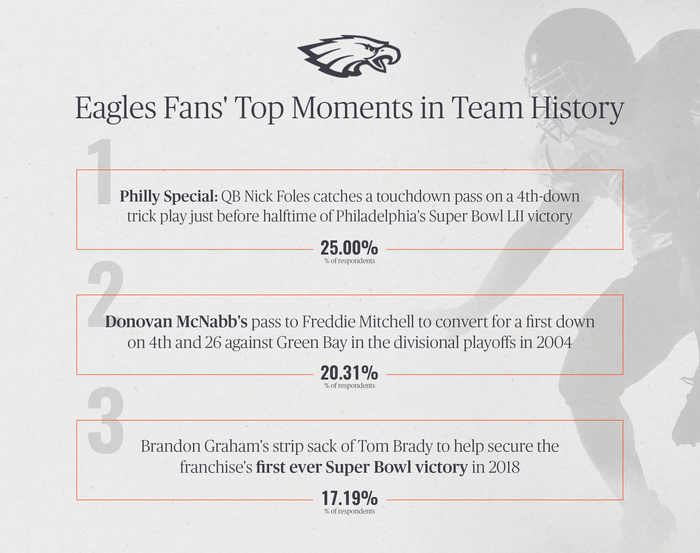 What better place to start than with the Philadelphia Eagles, the team that won it all last year? Given that the victory in Super Bowl LII marked the first Super Bowl title in franchise history for the Eagles, it isn't surprising to see two different plays from that epic game make the top three most memorable moments for fans.
Coming in first and earning a quarter of the vote is the play that has become immortalized as the "Philly Special," where quarterback Nick Foles CAUGHT a touchdown pass on an unbelievably gutsy trick play called by coach Doug Pederson on fourth down shortly before halftime. The play was executed to perfection and any trick play even remotely resembling it this season has been compared to the original Special, which stands as a critical play in one of the most entertaining and tightly-contested Super Bowls ever.
The third-place finisher comes from the same game, at over 17% of fans marked Brandon Graham's strip sack of Tom Brady as their top Eagles memory. That play came at the very end of the game and played a crucial role in securing the victory for Philly. Sandwiched between those two Super Bowl LII moments is another classic postseason play, the immortal "4th and 26" conversion where Donovan McNabb hooked up with Freddie Mitchell for an improbable first down against Green Bay in the 2004 playoffs, keeping the Eagles alive in the fourth quarter in a game they would eventually win.
When one team wins the last game of the year, there inevitably must be a team they defeat to claim the championship. Last year, the New England Patriots were the team that finished as the runners-up, breaking their fans' hearts by coming up just short in an incredible Super Bowl. That being said, this is a franchise that has experienced historic levels of success going on nearly two decades now, so it's hard to really feel bad for them.
That success has supplied the franchise with a true embarrassment of riches when it comes to memorable moments as well, making the results for this team among the most intriguing of the entire survey. When it was all said and done New England fans reflected their process-obsessed coach, pointing to a pair of personnel moves as the top moments in franchise history.
Taking the top spot with more than 15% of the votes was ownership's decision to strike a deal with their rival New York Jets to get Bill Belichick in New England as head coach. Belichick is still the team's coach and to this day has only suffered one losing season in that role while winning five Super Bowl championships for the franchise, all of which makes his hiring a deserved fit for the top moment in team history.
In second place in the minds of New England fans is the drafting of Tom Brady with the 199th pick in the 2000 NFL Draft, a choice that many have called the biggest steal in NFL history. The sixth-round pick out of Michigan would become the team's starter in week three of the 2001 season due to an injury to Drew Bledsoe and never look back. Since taking over the starting job he has won five Super Bowls, four Super Bowl MVP awards, three regular season MVP awards, and set many league records. Even now, at age 41, he is among the league's best quarterbacks and has made the Patriots perennial championship contenders. So yes, drafting him was kind of a big deal. Rounding out the top three moments for Patriots fans is the clutch drive Brady engineered at the end of Super Bowl XXXVI to set up the game-winning field goal that delivered the upset victory and first championship in franchise history to the Patriots.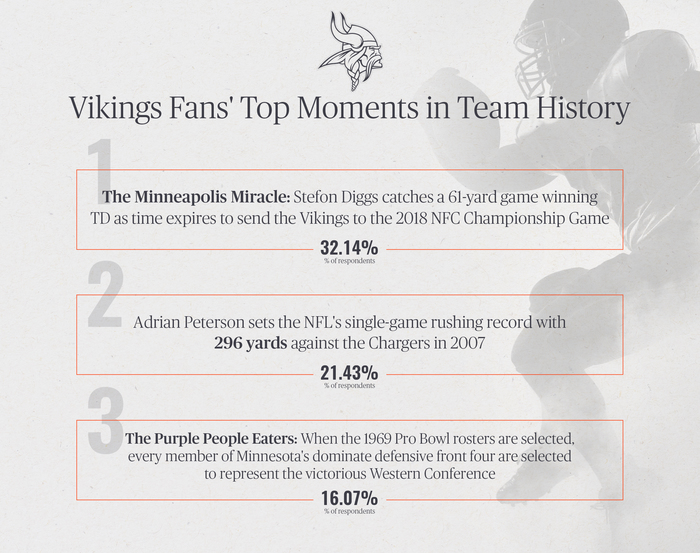 The Minnesota Vikings very nearly became the first team to play in a Super Bowl in their home stadium last year, falling a game short by losing in the NFC Championship game. That disappointing end didn't diminish the love among Minnesota fans for a different play from that postseason run, however.
Taking nearly a third of the vote for most memorable moment among Vikings fans is the "Minneapolis Miracle," where wide receiver Stefon Diggs caught a desperation pass near the end of a playoff game against the New Orleans Saints and took it down the sideline for the game-winning score as time expired to send the Vikings on to the next round.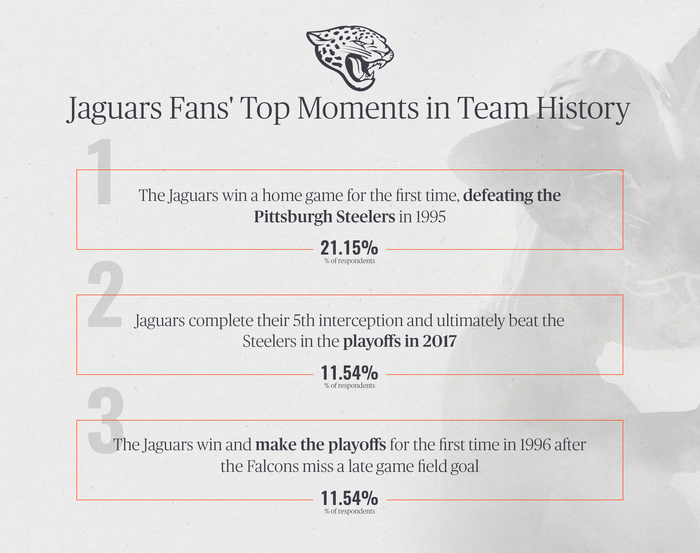 The Jacksonville Jaguars fell victim to a classic New England comeback in the AFC Championship game last year, bringing an incredible season for the franchise to an ignominious end. It makes some sense, then, that Jaguars fans would look to the past for their favorite team memory, pointing to the expansion franchise's first ever regular season home victory, a win over the Pittsburgh Steelers in their sixth game, as the top moment. Interestingly, beating the Steelers in a 2017 playoff game finished second, with the team's first playoff appearance in 1996 rounding out the top three.
The top three moments for the other eight playoff teams from last season can be found below, and they include incredible moments that are all memorable in their own ways. From game and Super Bowl-winning plays to emotional returns from cancer and natural disasters to well-earned awards and accolades and more, each of these franchises has produced memories that will stick with the fans that witnessed them forever.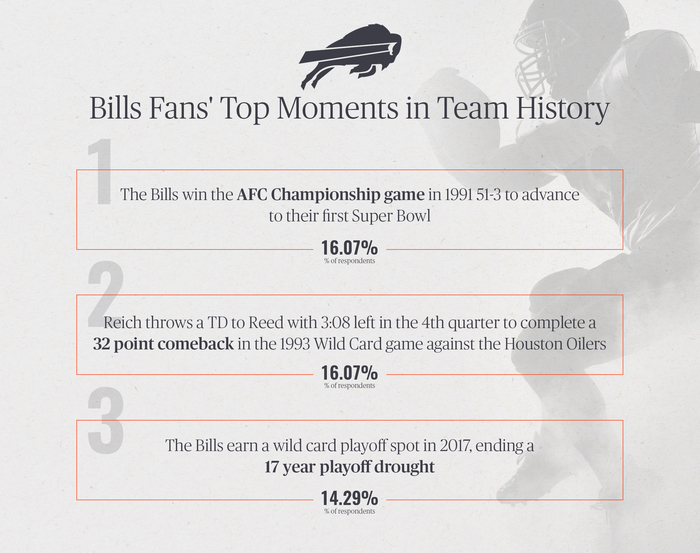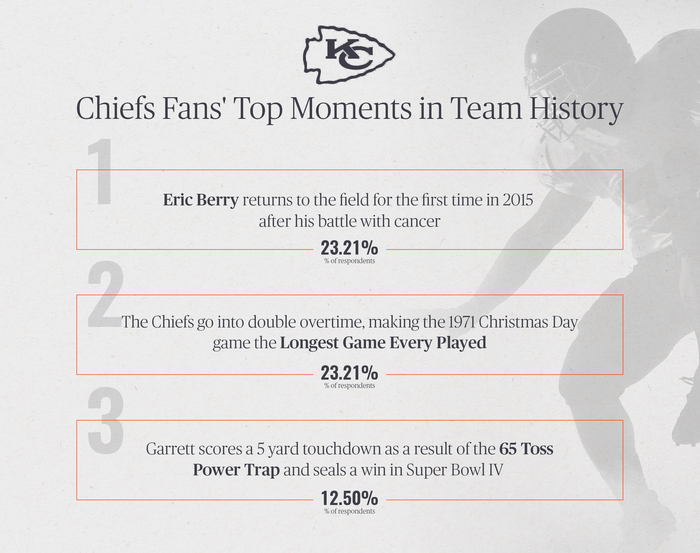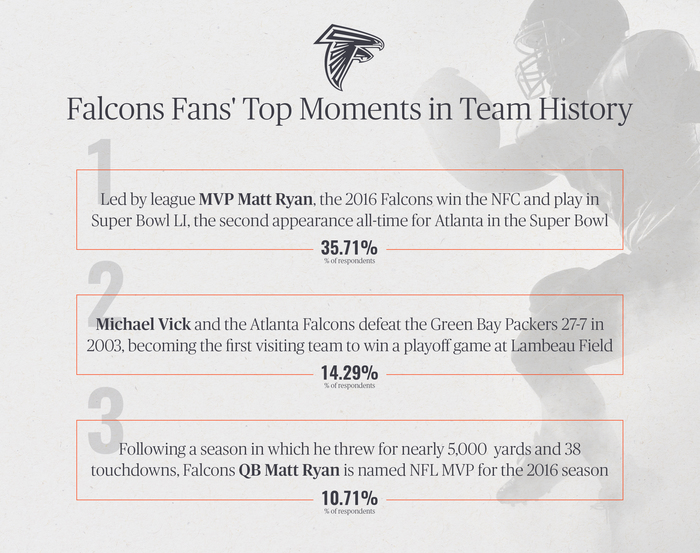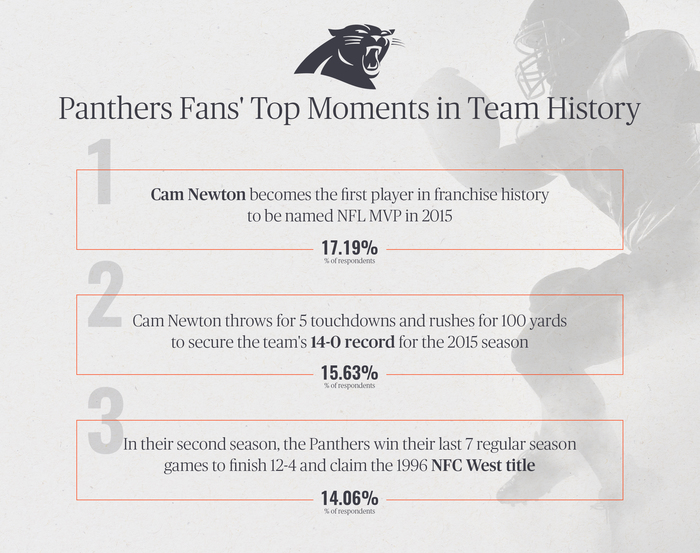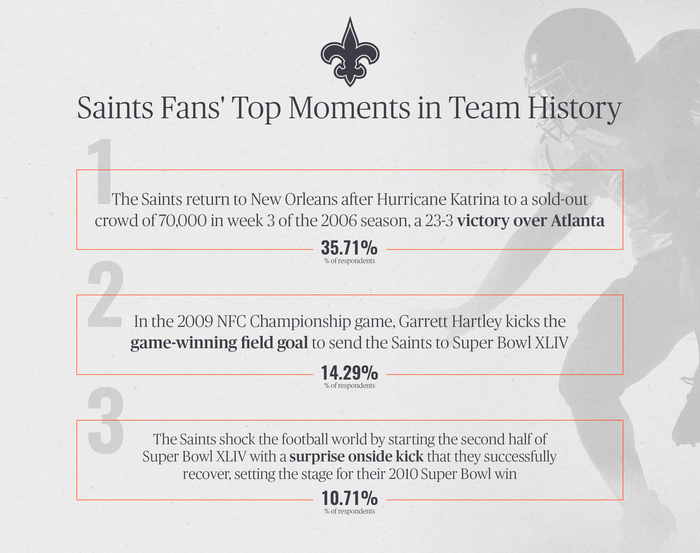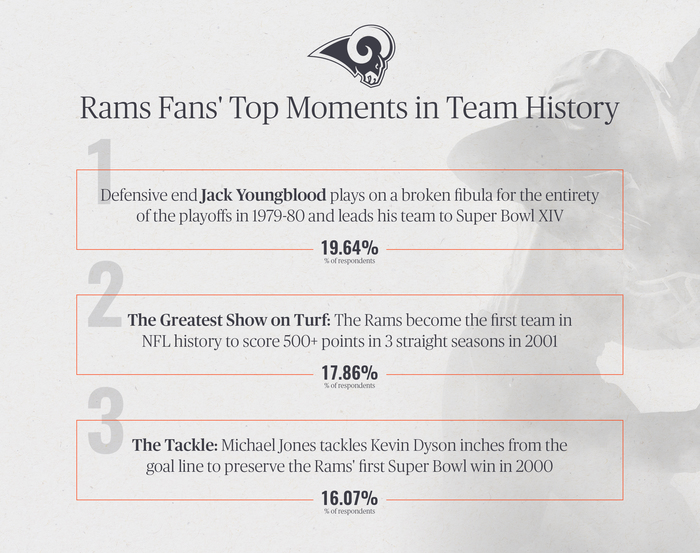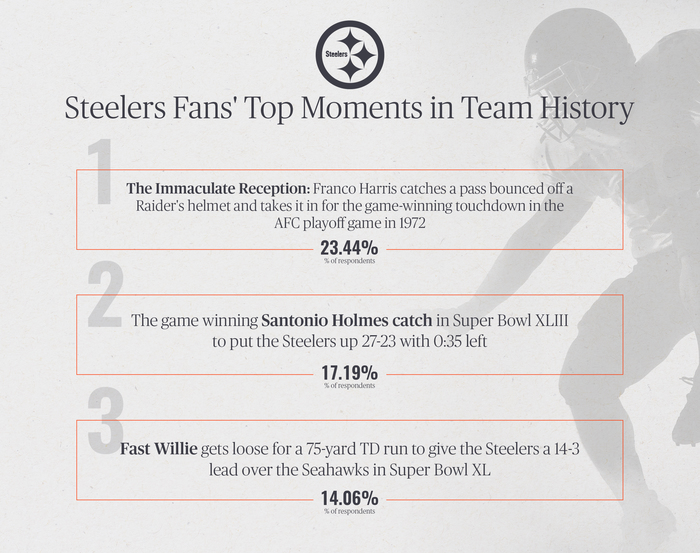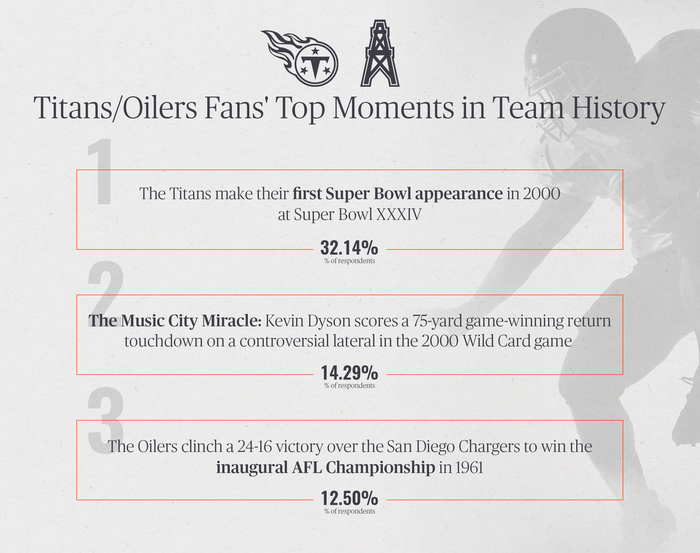 No matter which team you root for on the gridiron, remember that Framebridge can help immortalize your favorite moments, whether they are related to your favorite franchise, your job, hobbies, or your family and friends. Anything you think is frameworthy, Framebridge can help with!