Frame It: Kids' Art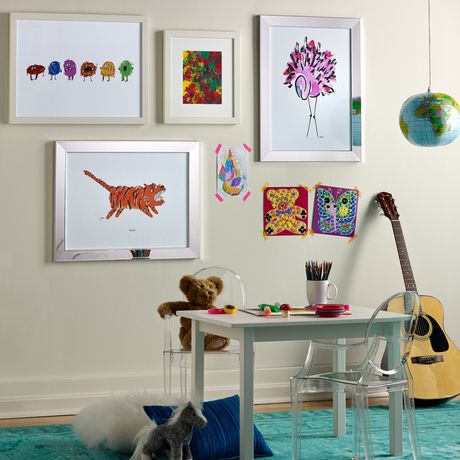 August is back to school season, which means you're soon to see an influx of kids' art begging to be displayed in your home. Finally you can frame your mini Monet's original artwork without breaking the bank.
Because it's so bright and lively, kids' art looks best in light, clean modern frames. You can't go wrong with the Irvine or Marin, with or without a white mat. These frames also look great together, so consider mixing and matching them with children's art, bright prints and fun family photos of all sizes for a youthful, sophisticated gallery wall!
If you're up for a bold, somewhat unexpected choice, we also love the look of art for children in the Brentwood, our glamorous mirrored frame.