At Home With: Alicia Tenise
Today we're coming to you from the home of blogger Alicia Tenise! Alicia recently moved into a new apartment and we were thrilled to work with her to bring her vision of a beautiful black, white and gold gallery wall to life.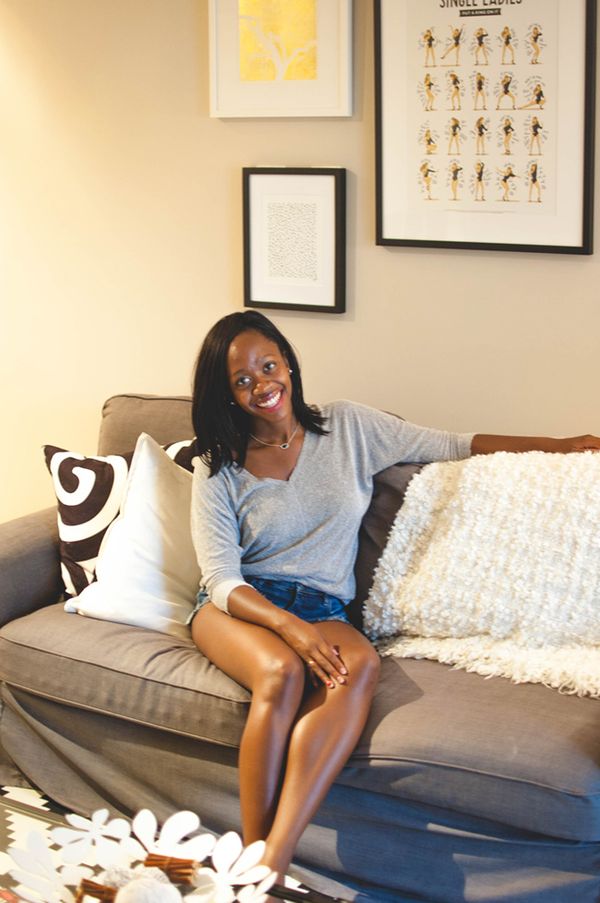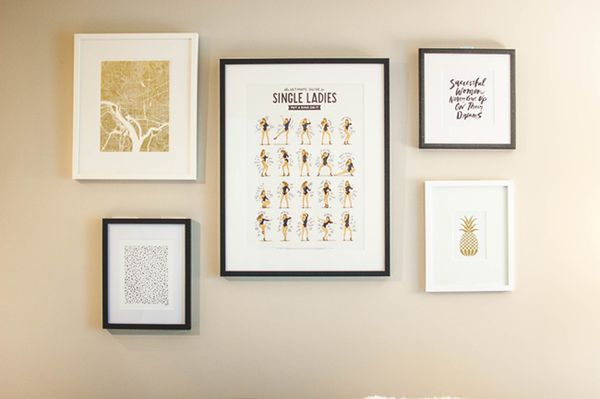 From Alicia:
"This is actually my very first apartment as a post-grad; I was living at home for a couple of years after I graduated college. I kept pinning a lot of gallery walls as inspiration and tracking down pieces of art, but nothing really spoke to me. That is, until I came across the Single Ladies print. I'm really obsessed with Beyonce (aren't we all?), but I loved how the print was pretty classy and designed very well, so I knew it had to be the centerpiece of the apartment.
I also saw myself gravitating toward gold metallic accents, so I wanted to keep everything else a neutral black and white with pops of gold, just to keep my apartment looking chic and not too busy. I'm a D.C. area native, so the gold foil Washington, D.C. print was a neat way to pay homage to my hometown. I also chose the "Successful Women" print from one of my favorite designers, Cristina Martinez of Cautiously Obsessed. I was originally going to place this in my office area, but it really balanced out well with the "Single Ladies" print and the whole female empowerment vibe I had going on, so I added it to my gallery wall.
I supported a lot of smaller artists and Etsy shops partially because of my entry-level budget, and also because I love to support up and coming artists. I wish I could have captured all the love, care and attention to detail all of these ladies put into packaging and shipping these prints. It's so amazing to shop small and really feel like a part of that artist's family!"
---
Thanks, Alicia! Your prints look beautiful in our Irvine Slim and Mercer Slim frames and we love the final look of the gallery wall.
More from Alicia - including where to get these great prints - over on her blog!