Artist Carolyn Misterek frames her first handbag prototype
The cool thing about framing is that we get to celebrate quietly with you as you mark all of your amazing moments in frame--birthdays, babies, family gatherings, and even your proudest career milestones. Today, we're sharing a framed career milestone that's a little bit different than your average diploma or certificate, but certainly no less special.
Meet our friend Carolyn Misterek, the founder, owner, and boss lady behind Matine Shop. Started in 2012, this small bath leather goods shop manufactures beautiful, carefully crafted bags and accessories in Washington, DC. We took a moment to tour Carolyn's new (totally gorgeous) studio, and chat with this creative lady about how she got her start, what she learned along the way, and, of course, what she framed to remind herself of all her hard work.
---
Tell us about the path that brought you to Matine. What drew you to a creative profession? I've been a lifelong maker. I was a really crafty child and was always coming up with projects using materials around the house or trying to convince someone to take me to the art store. When I went to college I dabbled in several fields, always with a minor in art because I felt like I needed to have a "real" degree, to get a "real" job and that art wasn't enough. After a couple of years I finally gave in and realized that I would always be happiest creating things.
Your shop, Matine, how did it start? After graduation, of course my career went in a totally different direction and I ended up first as a copywriter then as a digital user experience designer--creating things, but in a much different context. When I started MATINE it was only intended as a side project, a personal creative outlet. I bought a piece of leather, sewed the first collection on my home machine and recruited some friends to help create a lookbook. Now four years later, MATINE is a full-time business and it turns out I'm making an artistic career (albeit a slightly different medium) work in the real world after all!
"MATINE combines a hand crafted, American-made philosophy with a very edited aesthetic."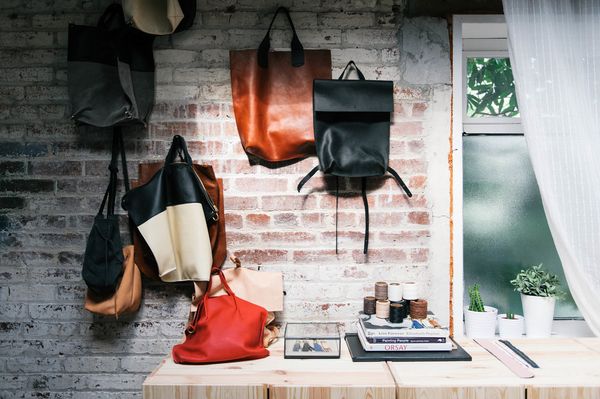 What distinguishes the Matine look from other leather goods out there? The MATINE look is crisp, clean and simple, but never plain. There's always a little something unique about my designs that doesn't exist elsewhere. It could be a shape or a double functionality or tiny details like a piece of hardware or color of stitching. MATINE combines a hand crafted, American-made philosophy with a very edited aesthetic. It's a rare combination right now, I think. Many hand crafted leather goods feel more rustic and utilitarian, while a lot of modern, minimal brands produce their bags overseas.
What does your creative process look like? Can you walk us through the creation of a bag from start to finish? There's not normally a direct path, but instead it's more like wandering around between the ideas in my head, the practicalities of materials and making the two things work to create a functional, beautiful piece.
There are designs that look great on paper and fail in execution, and there are materials that inspire totally new ideas. For instance, in my upcoming Spring line, I knew I wanted to introduce a new a bucket bag silhouette since they have been popular with our customers in past years. I thought about it a lot and did a little sketching trying to figure out how to get to a design I was pleased with. But it wasn't until I had the leather in my hand and started making samples that I could truly work through the ideas, discover the problems and figure out solutions. I made my first prototype, let it hang around for a few days and then decided to just chop the top off which ultimately led me to a final design I really love.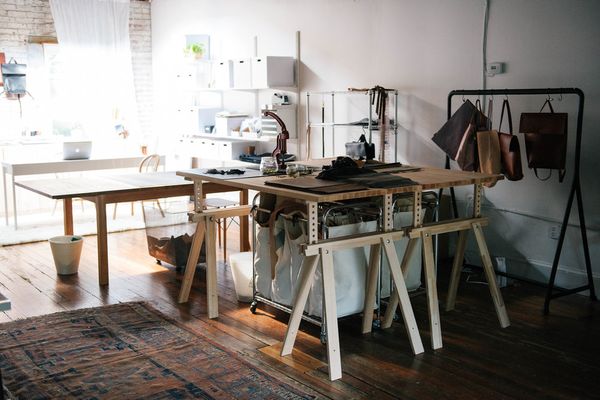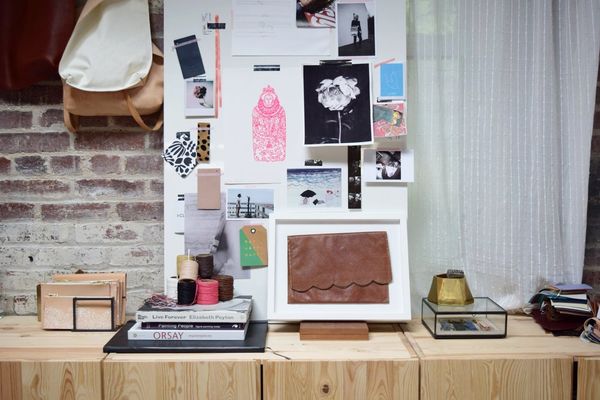 Carolyn's first leather clutch float mounted in our Irvine Slim frame



"I framed the very first clutch I designed and made, way back in that first guest bedroom."
What's it like to own your own shop? What's been the most challenging part for you? Biggest surprise? Owning your own shop or business is a combination of every single emotion possible, felt to all extremes, a lot like being a parent. There are very high highs and low lows and you're always worrying about something to some extent, but it's also deeply rewarding.
I certainly consider myself more of a right-brain person, so running a business has carried a huge learning curve. I'm not one to be naturally interested in crunching numbers or filing paperwork or making projections, etc., I really just want to make things! But I've learned to appreciate those aspects required of running a business so that I can continue to do the things I want to do and lead this life I've created. The biggest surprise has been realizing just how many other makers/brands/shops are really making it up and learning as they go. Because I am self-taught and I came into this business without a clear strategy I tend to assume that everyone else has everything figured out and they're all following some master plan. Not true!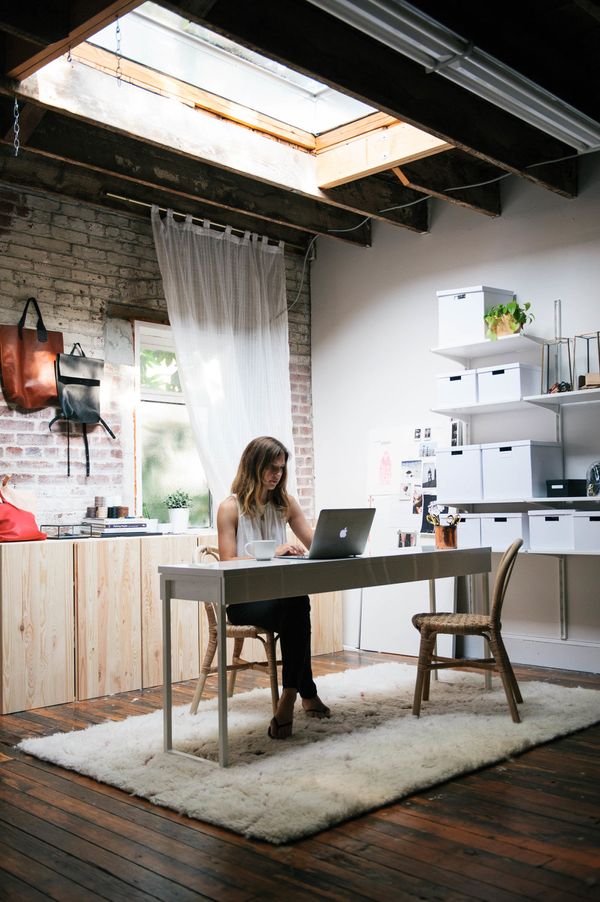 "I tend to assume that everyone else has everything figured out and they're all following some master plan. Not true!"
What advice do you have for other creative entrepreneurs out there? Ask for help! As entrepreneurs our greatest strengths can also be major impediments. We want to do everything, we think we can do everything, we try to keep doing everything on our own and at some point it becomes impossible. You're either going to burn out or your going to hit a limit that your business can't grow past. Hiring help and outsourcing some of my production have been life and business changers in the past year.
Do you have a favorite piece? I'm just about to launch a line of kids' backpacks and I can't get over how cute and small they are, definitely a favorite right now!
You recently moved into a new studio - how would you describe the vibe? It's definitely a workshop, not a precious space. It's just the right mix of industrial and calm, so I don't feel bad making a mess but I can also clean up and feel really at ease. This space is 8x bigger than my previous space so when I moved in I made a conscious decision to not fill it all the way up but to leave some open space.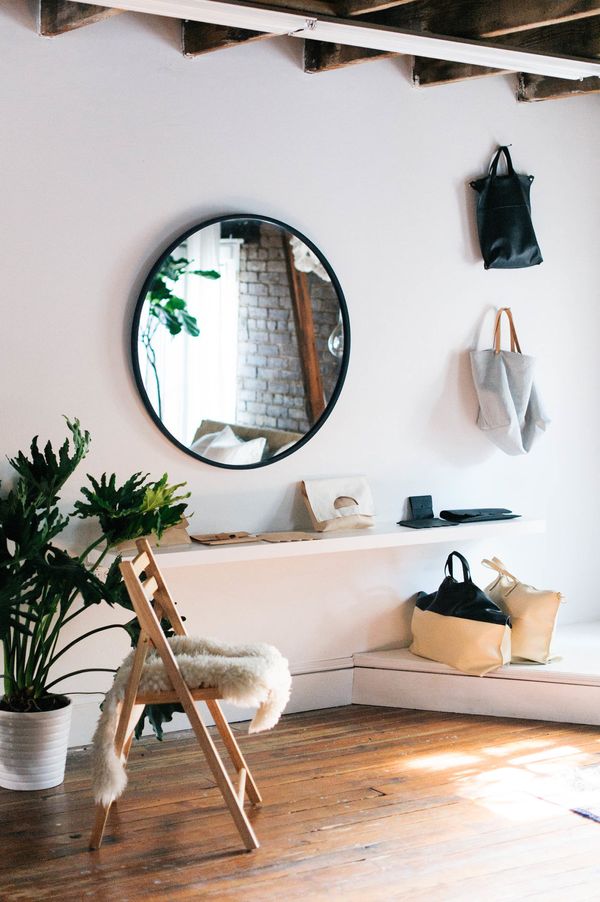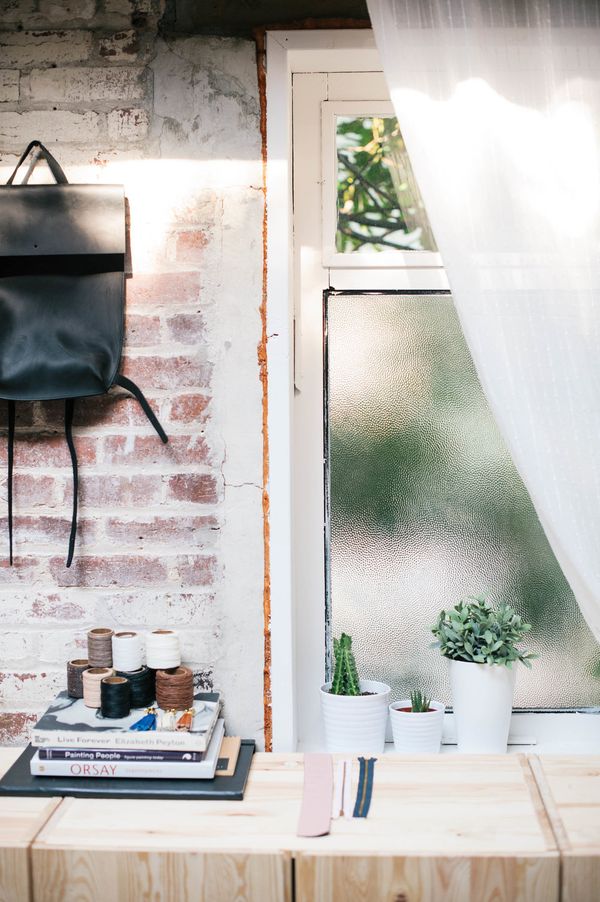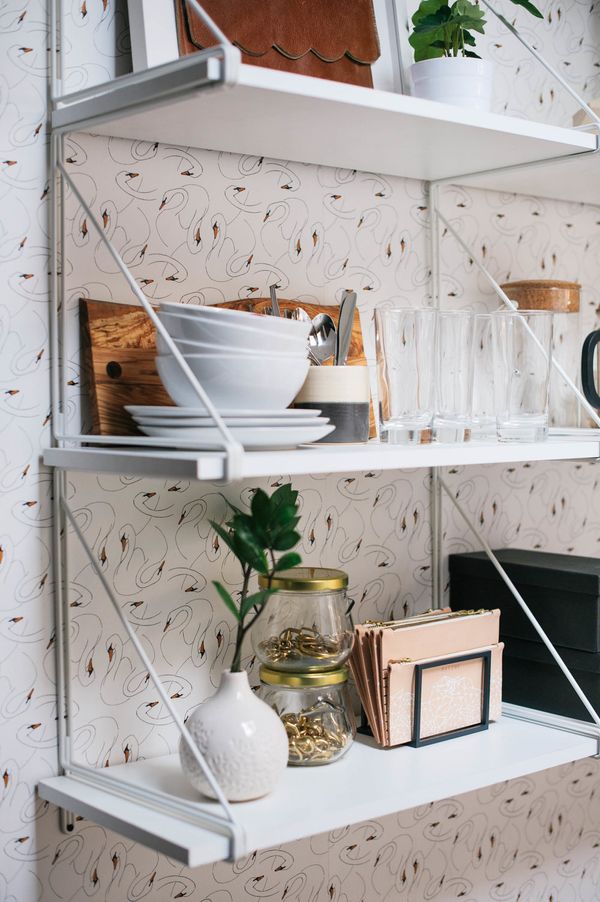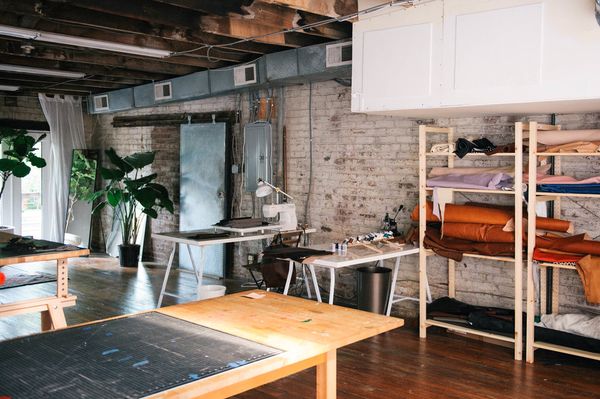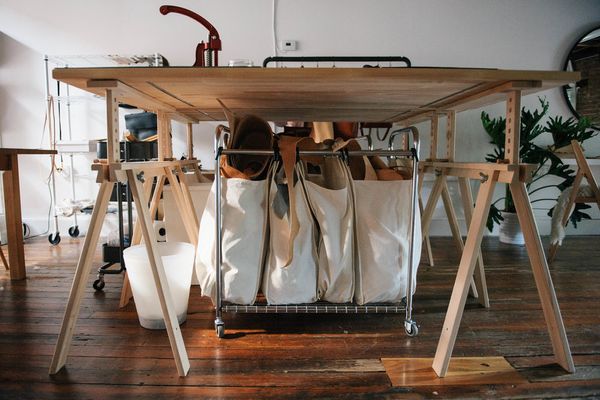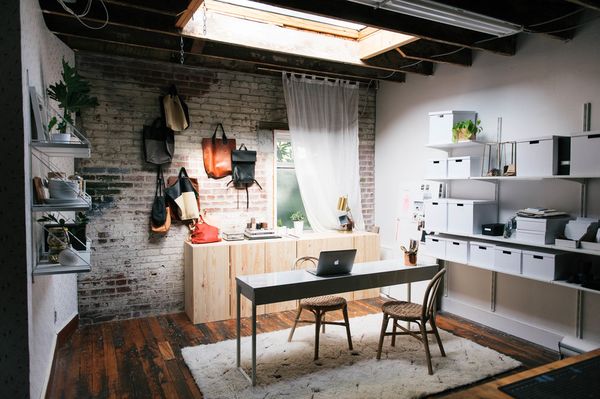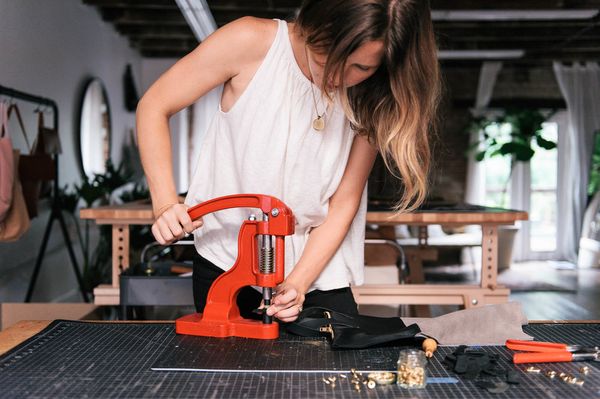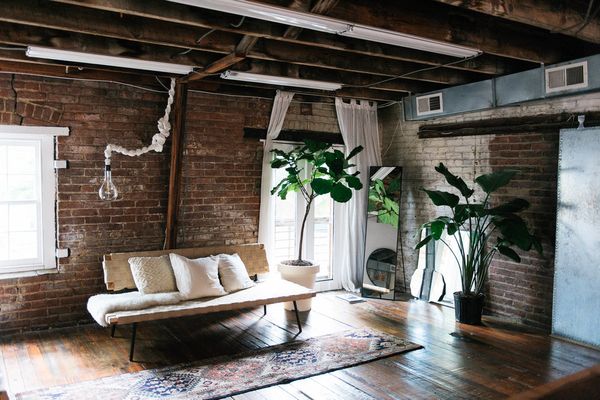 What did you frame with us? I framed the very first clutch I designed and made, way back in that first guest bedroom. It has a scalloped edge that my customers still love, and it's made from an amazing leather that I've never been able to find again! It's in my dedicated office space here in the studio, right where I can see it regularly.
I find it's a lovely reminder to just put ideas out there. Make something or try something and see what happens. I never could have pictured this life four years ago, so it's exciting to think about what the next four years could bring.
---
What lovely reminders do want to display?