Art for Mom: Sophie and Lili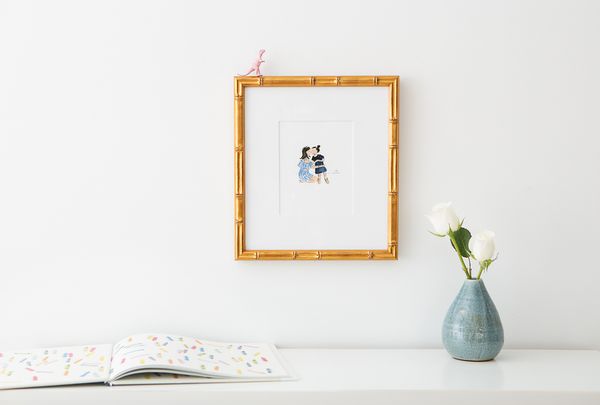 Custom watercolor portrait by Jennifer Vallez from Sophie and Lili in our Mandalay frame.



Our team gets questions about buying art A LOT. And we always say, buy art that means something to you! A piece of art should feel personal, should make you feel something, whether that means pride or joy or fun. With Mother's Day right around the corner, we wanted to team up with an artist we know would make any mom feel nothin' but love. Meet Jennifer Vallez of Sophie and Lili. (Spoiler alert: giveaway ahead!)
Jennifer's crazy popular custom pencil and watercolor portraits of mamas, babies, and families give us all the feels. Each piece is meticulously crafted (much like our frames) based on a real photo. These sweet, whimsical paintings are an amazing way to celebrate those you love most. Whether you want to show mom how much you appreciate her, or celebrate you and your little ones - this is the perfect way to do it.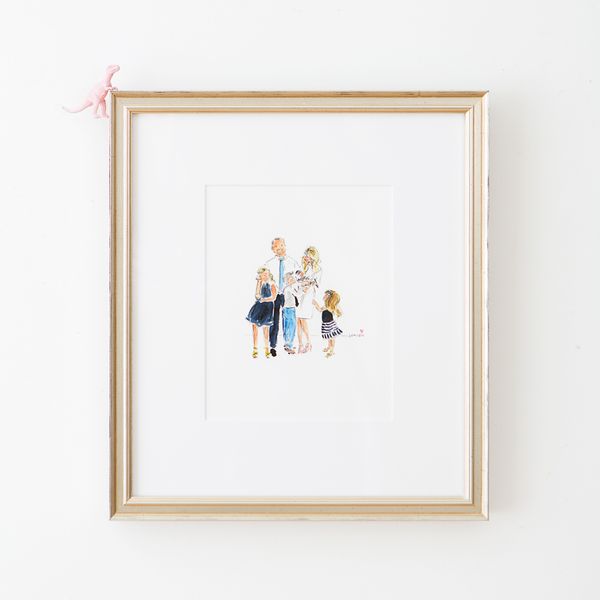 Custom watercolor portrait by Jennifer Vallez from Sophie and Lili in our Newport frame.



We're excited to give you guys a chance to win one of your own Sophie and Lili family portraits! This week only, enter to win a custom Mother's Day portrait of you and your family from Jennifer. Simply submit your email below subscribing you to the Framebridge newsletter, and a clear, color, head-to-toe (full length please!) photo of any image you'd like turned into a work of art. The winning photo will be picked at random and announced Friday, April 15. Best of all, our team of design experts will pick the perfect frame to complement the piece!
This contest is now closed. Stay tuned for more special offers!