Art We Love Five Ways: Jessica Brilli
You've seen her art on our site (in our Bolton frame) and in our feeds, but today we're taking a closer look at the art of Jessica Brilli. Working from old photographs and objects, this Boston-based artist brings a fresh look to the past with her nostalgic, retro paintings. We've been obsessed with her work for quite a while, and today we're excited to share a project that we think really captures the beauty and versatility of her work.
As Jessica says on her website, painting these pieces is "like borrowing memories and elaborating, editing, or directing stories that intersect the knowledge and assumptions of two people who are strangers to each other." So, we worked with a few stylish "strangers" to see what beautiful memories and designs her work would evoke. We challenged a mix of five bloggers, photographers, and interior designers to choose their favorite piece from Jessica Brilli, pick a frame to complement it, and style it in their space in a way that captures what it means to them. Here's what they created.
---
Karim Jones, Dreams in Spanglish blog
Website: dreamsinspanglish.com, Instagram: @karimjones
How would you describe your style? Upbeat. When it comes to decor, I like to find things that invite cheerfulness or happy memories that may be tied to the object.
What drew you to this piece? The first thing I noticed were the bold colors that Jessica used. Having just painted the inside of our home different shades of white and grey, I wanted something that would really stand out and make a statement.
The second thing I immediately thought of when I saw the print was that it took me back a bit. It's funny because just the other day, my almost five-year-old asked me, "What's a typewriter?" The image brings a feeling of nostalgia with it, which is something I feel like I can relate to. There are few things I love more than taking pictures and photographing our seemingly mundane moments of our everyday life. But, when I look back at pictures I've taken, these are the images that stand out most to me. I'd like to think "Walt's Typewriter" is able to take us back to a certain moment in time. For me, the image of the typewriter brings me back to a time when I was much younger, and used to watch my grandfather type on his own typewriter. I can still here the clicks of each key.
What was the goal of your design? To create a visual that would make whoever looked at it think about their past in a subtle way. Also, to remind us of the wonder in the mundane. "Walt's Typewriter" tells a story. The beautiful thing is that the individual can decide what that story is.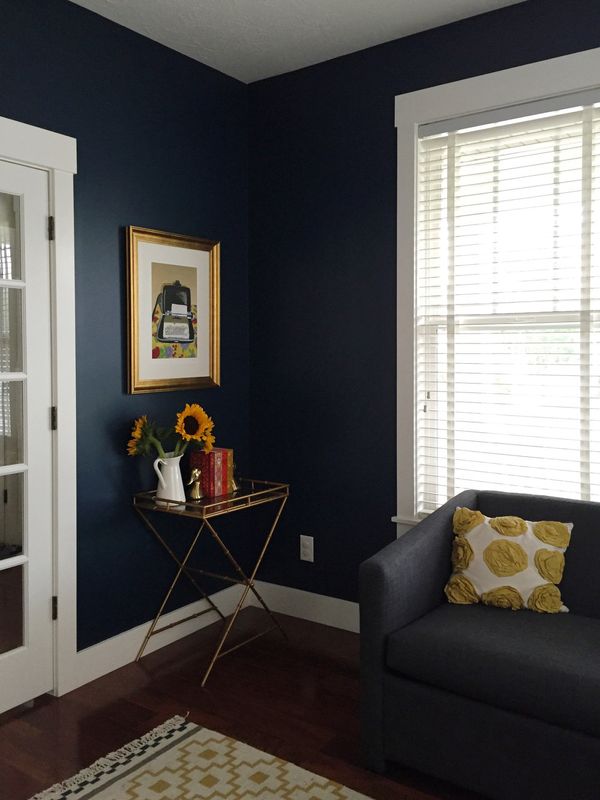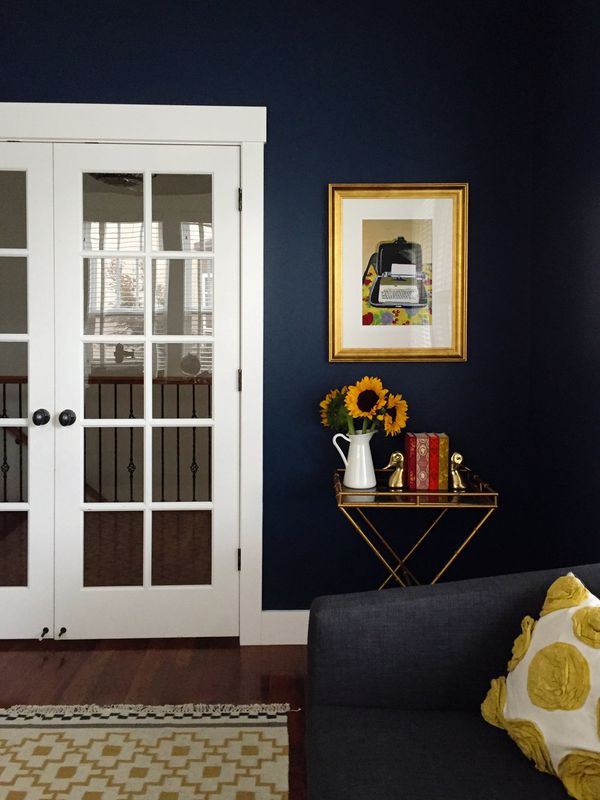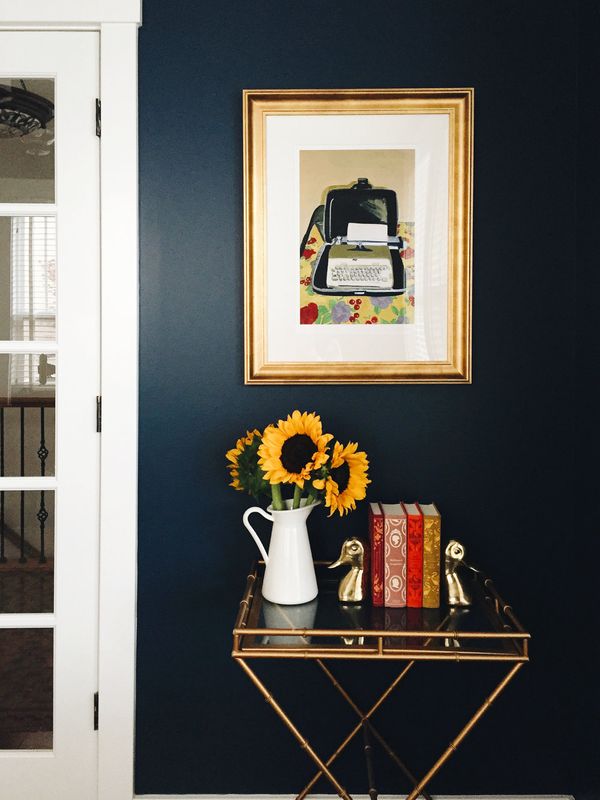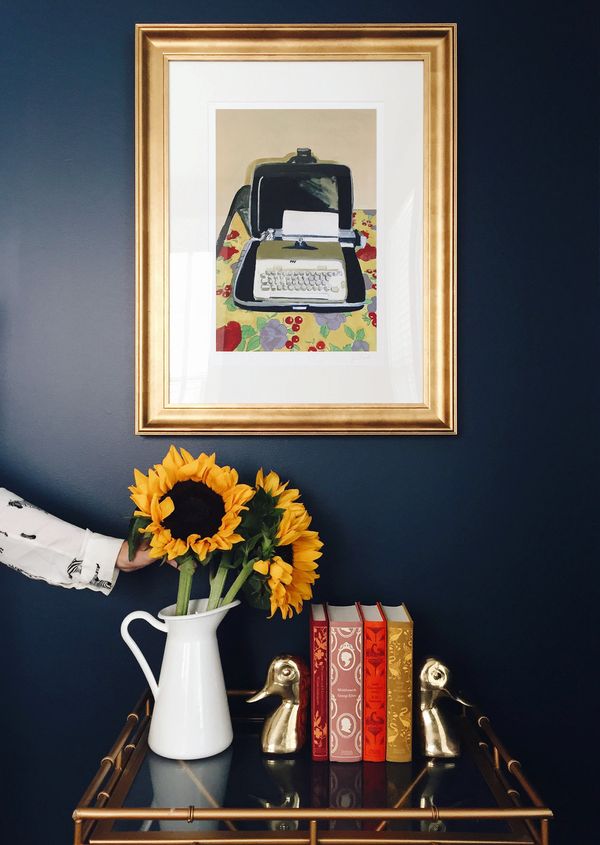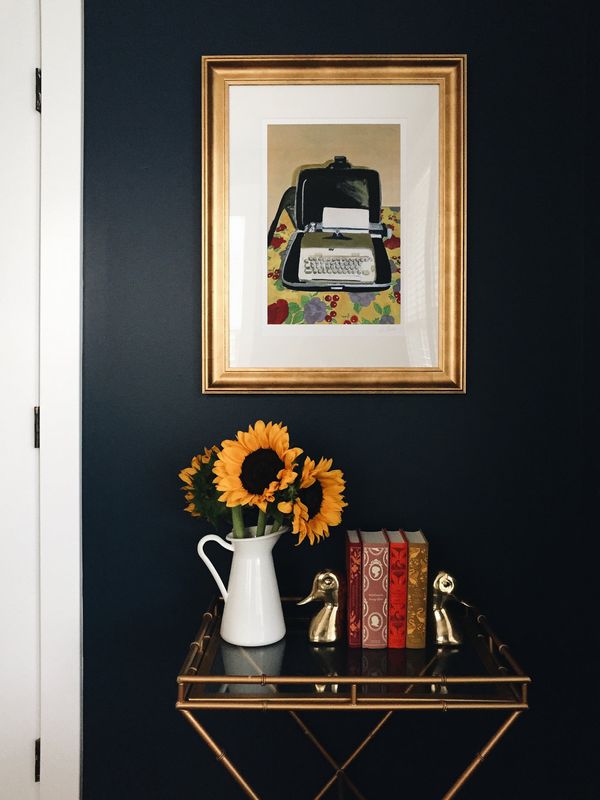 Nichol Naranjo, Interior Designer
Instagram: @nicholnaranjo
How would you describe your style in a word? Nostalgic
What made you choose this "Highlands" print? I love the mid-century/Mad Men-esque vibe it portrays. The colors and design really draw me into the painting. I just love everything about it.
What was the goal of your design? To create a mid-century feel, but still modern and relevant to my family's lifestyle.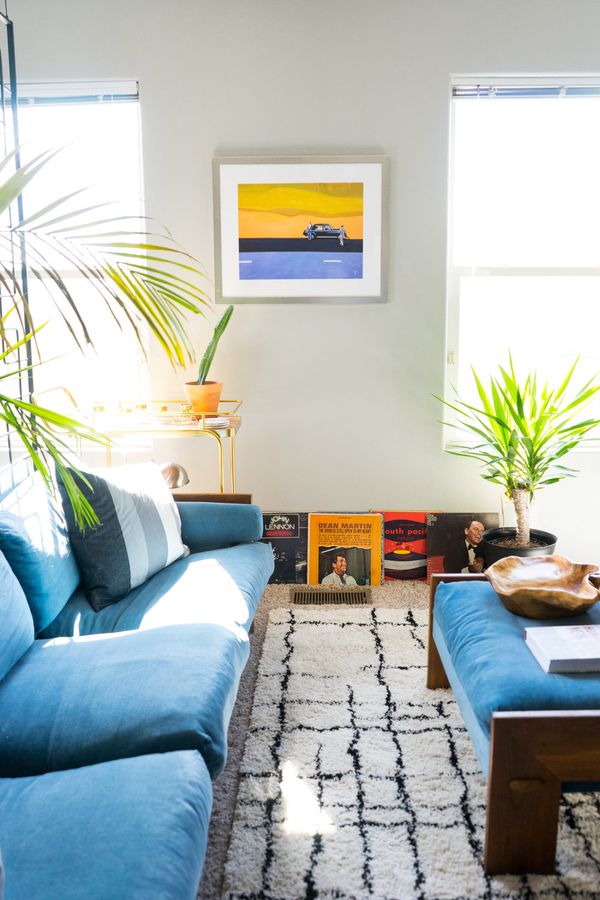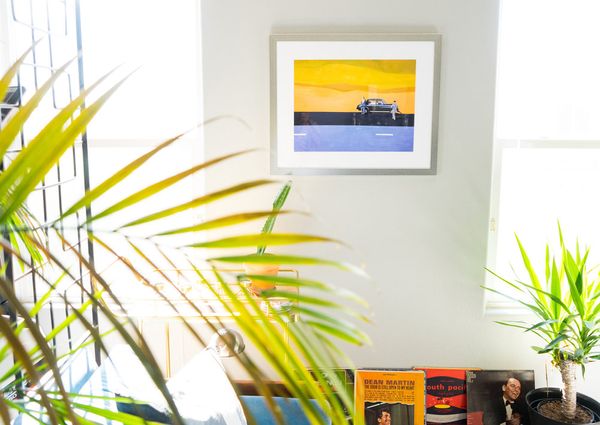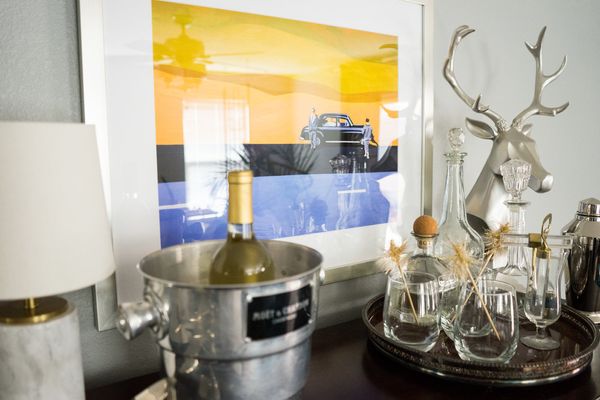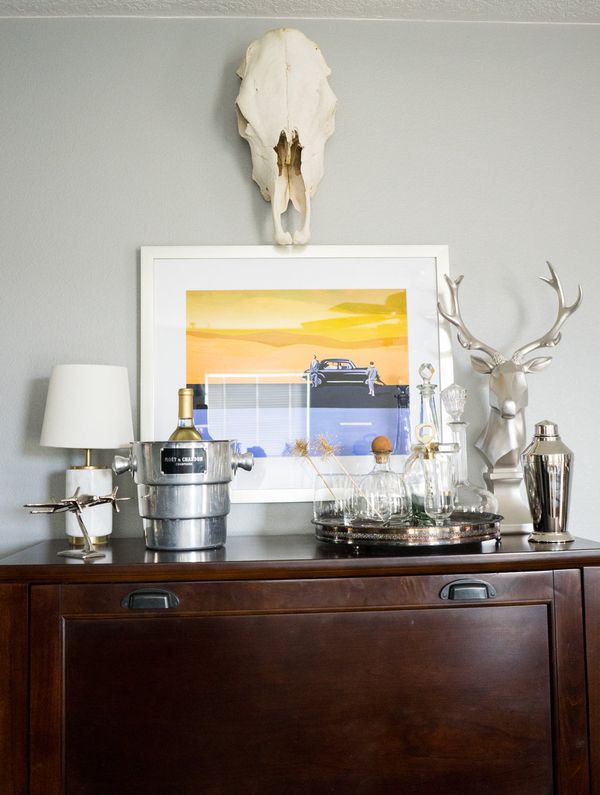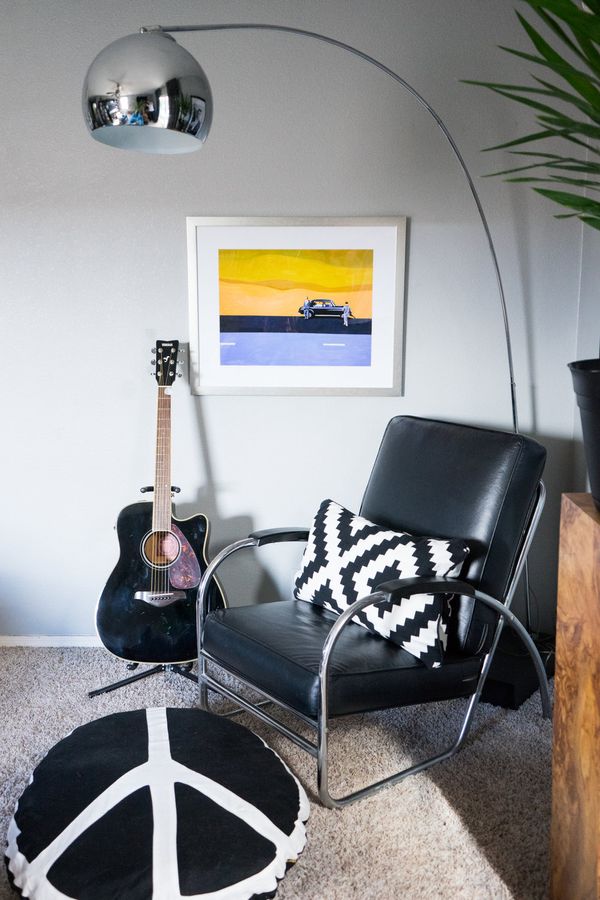 Kevin O'Gara, Founder and Editor of Thou Swell
Website: thouswell.co, Instagram: @kfogara
How would you describe your style in a word? Playful, but classic!
What made you choose this "Red Zenith Radio" print? I loved the red and blue tones in the print, and I knew the bright hue would become the focal point in my arrangement.
What was the goal of your design? The goal of this design was to bring a new look to my sister's desk, using the colors in my Jessica Brilli print as the inspiration for the color palette. I matched the bright hues in the print with the fun desk accessories for a pop of color in her room, while keeping it a functional workspace.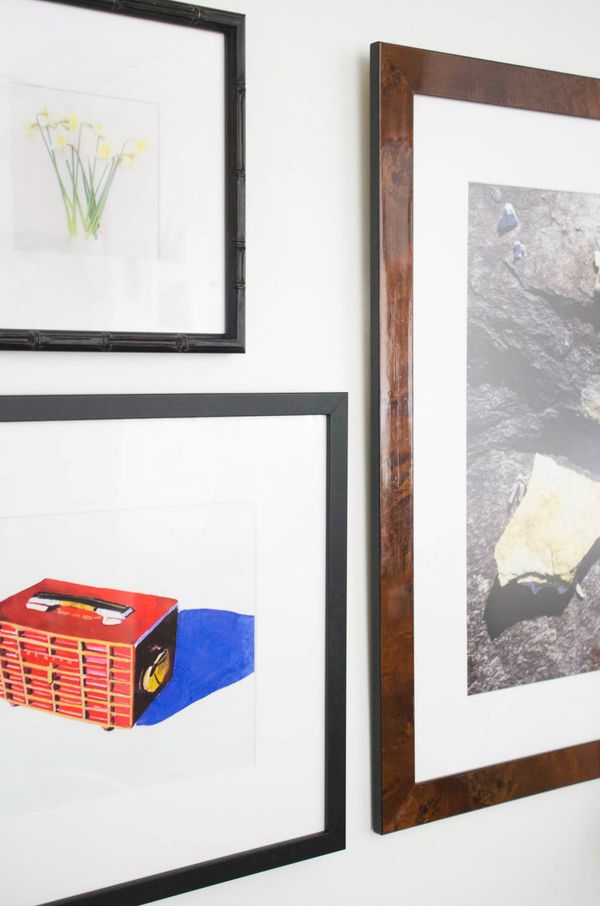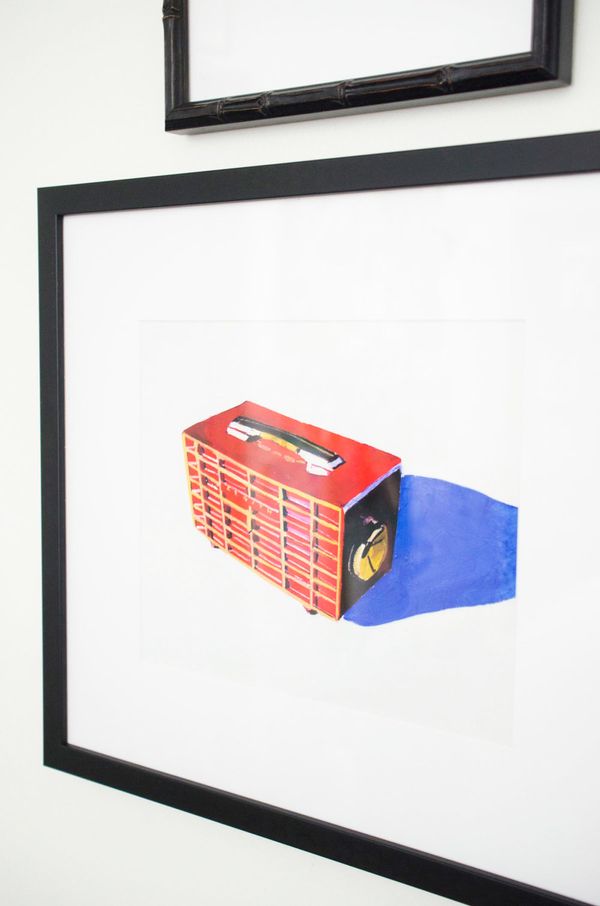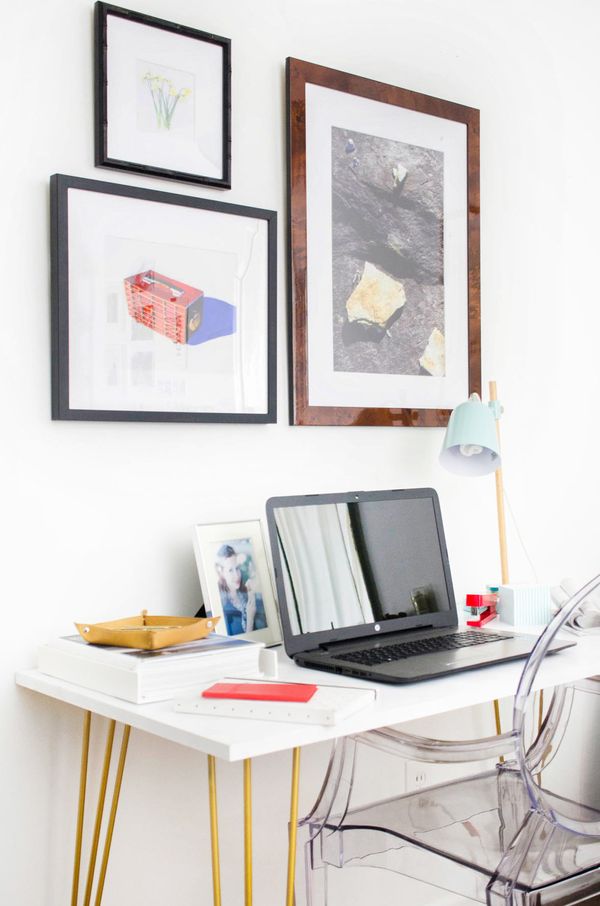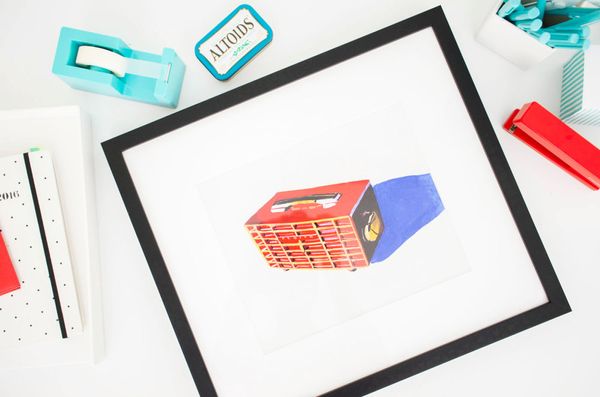 Gray Benko, Photographer
Website: graybenko.com, Instagram: @graybenko
How would you describe your style in a word? Hmm how about 2 words? Clean and quirky.
What made you choose this print? I'm a sucker for a girl in a swim cap.
What was the goal of your design? I really needed to add a pop of color to that corner of my house but more than that, when I asked my 6 year old daughter what she thought of it there, she said "I love it, its like she's diving into the music"! Sold.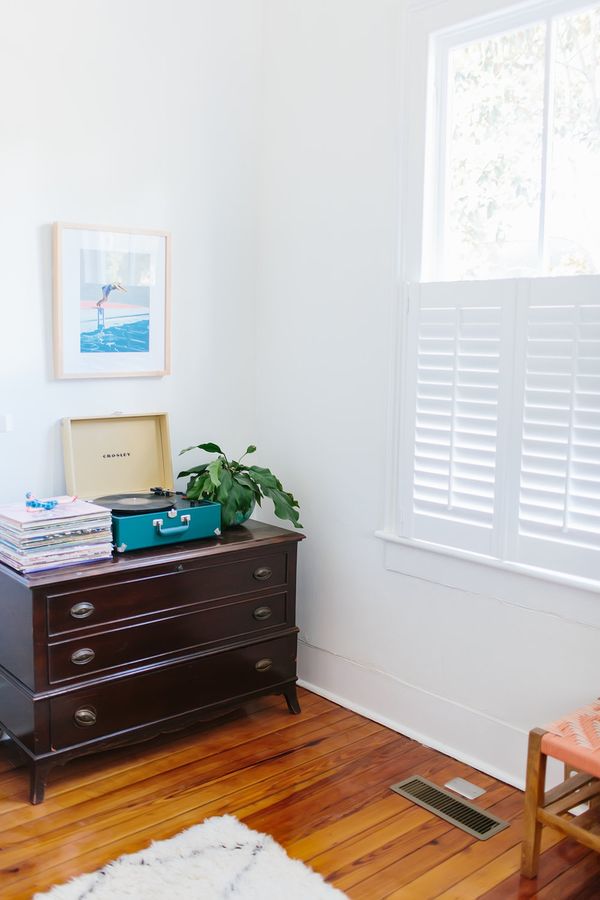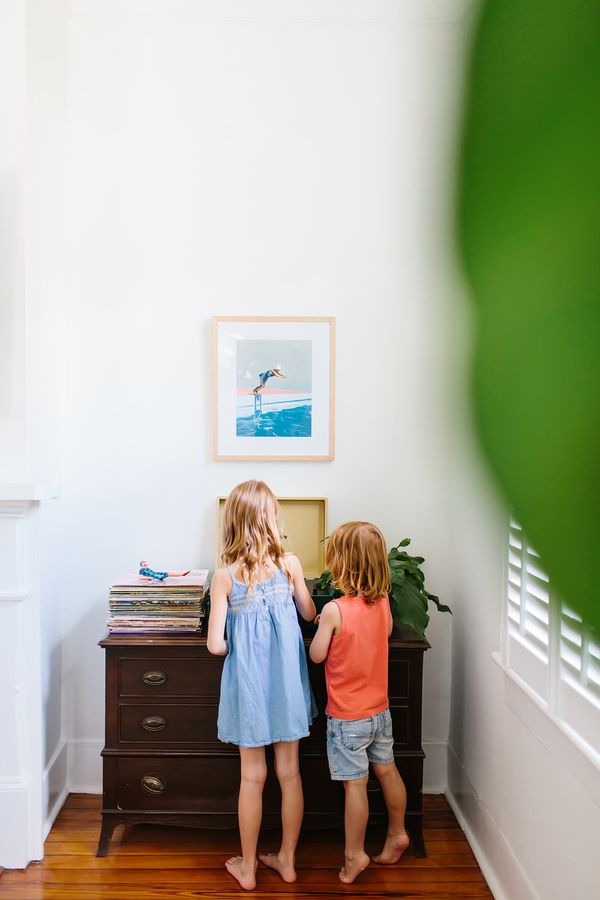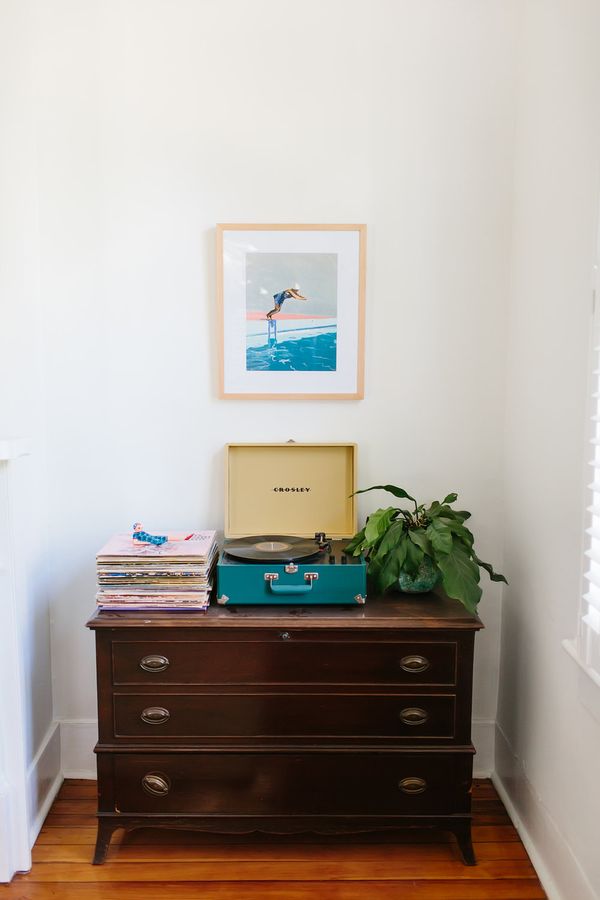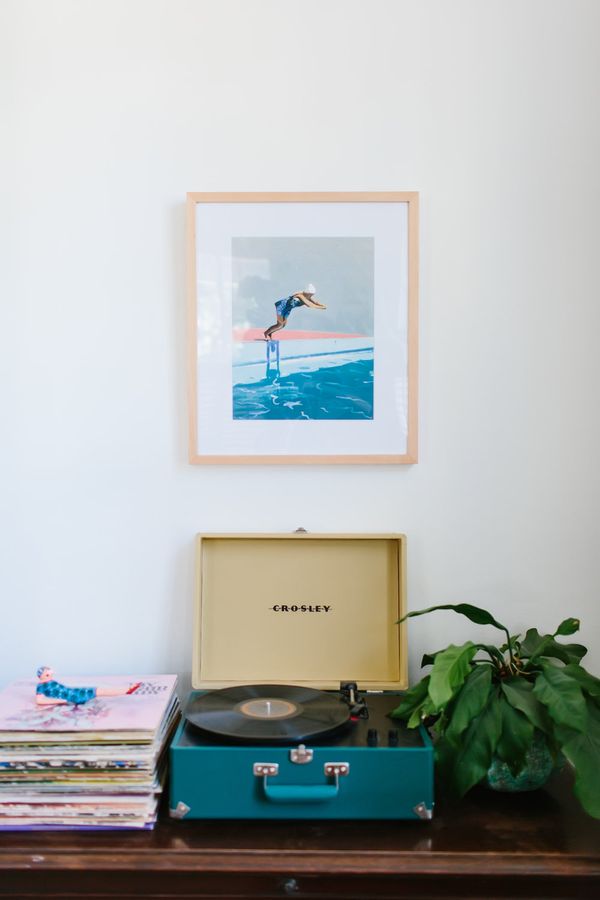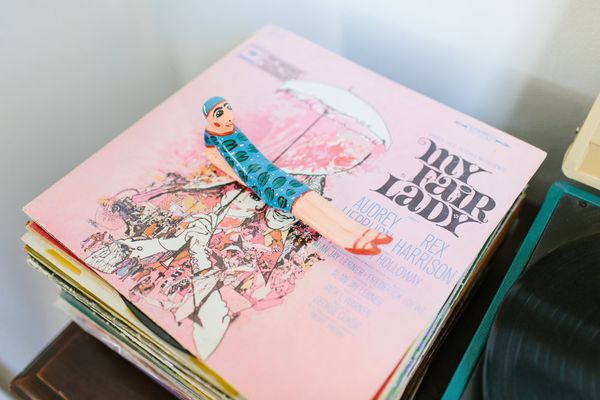 Natasha Shumny, Film and Media Creative
Website: natashashumny.wordpress.com, Instagram: @natashashumny
How would you describe your style in a word? Minimalist.
What made you choose Jessica's "Motel Painting" print? I love road trips and this painting reminded me of a motel you would see on the side of the road in the desert near Las Vegas where I grew up.
What do you love most about the overall design you created? It's the first time I have printed and framed my own photography so large, so I am honored Framebridge has allowed me this opportunity. I think the endless desert road paired with the vintage cars at the nameless motel tells a cinematic story and really just makes me feel nostalgic for my west coast roots. It makes me want to drive out across America and make a movie.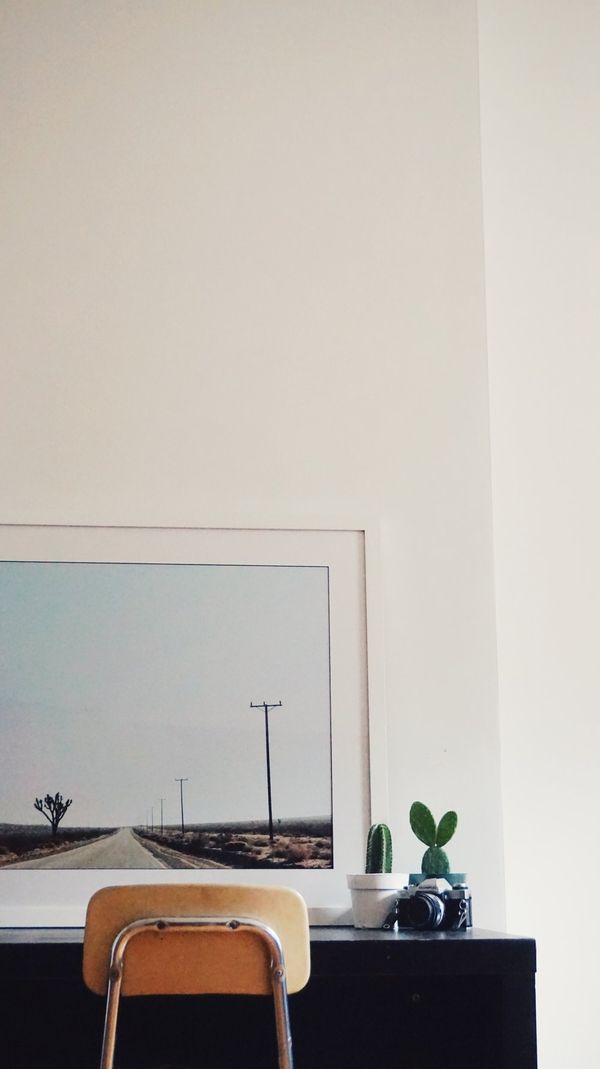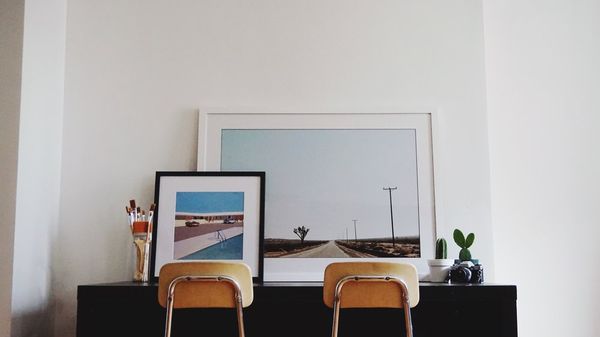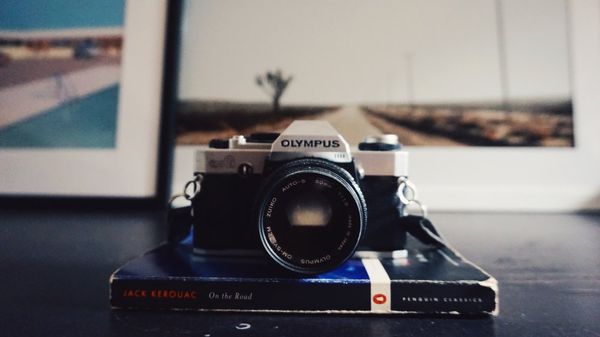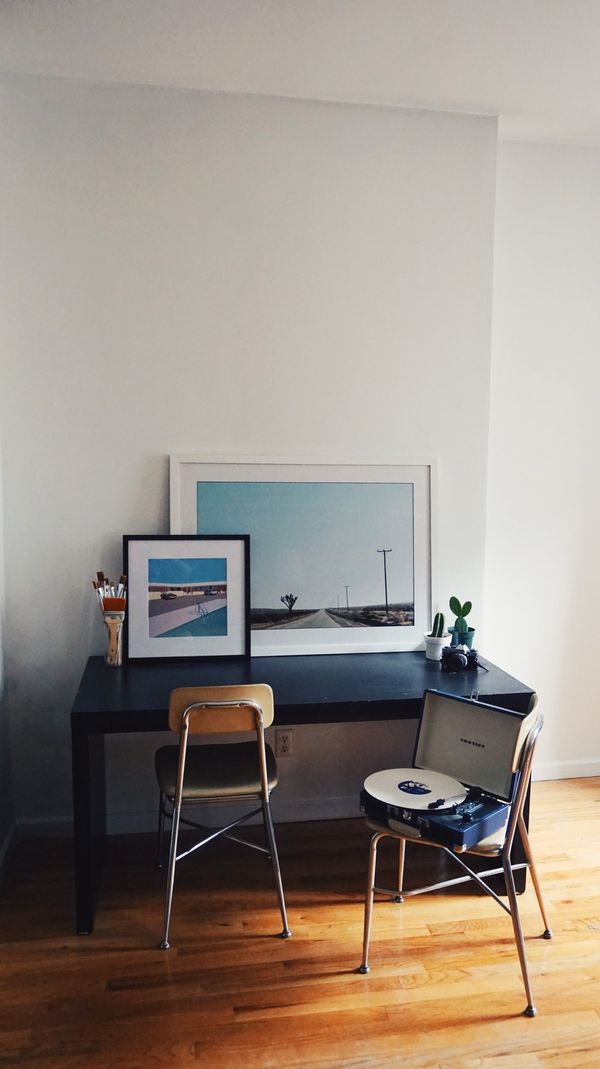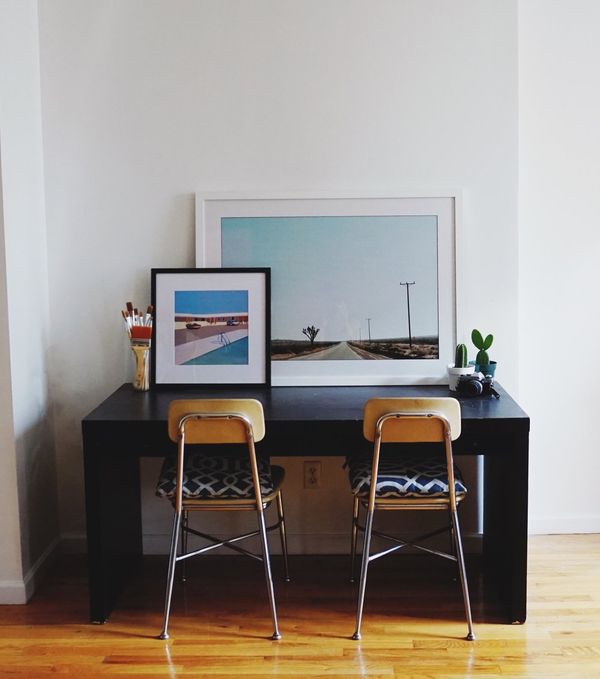 ---
Grab a Jessica Brilli piece of your own and...