An Italian Memory
We're excited to share this beautiful shot of Italy (in our Irvine frame) from the desk of photographer and blogger, Tana Gandhi.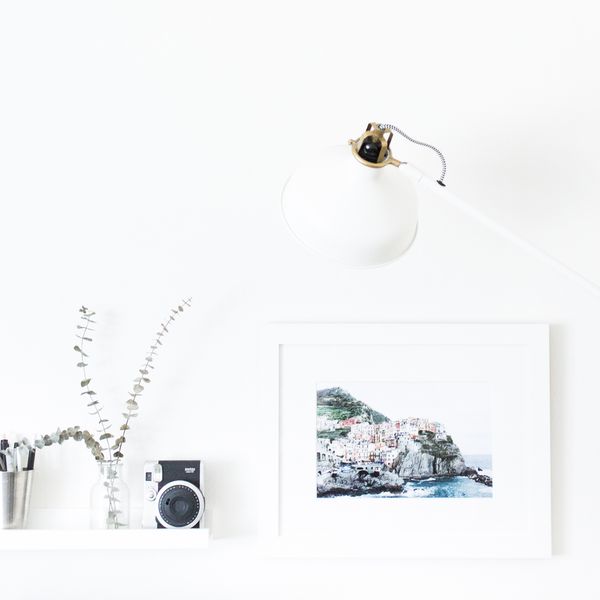 Tana shared this beautiful image on her Instagram earlier this week and left us all wanting more! So, we reached out to hear the story behind the photo.
From Tana: "It had been raining all morning long on the only day we had in Cinque Terre, Italy. My husband and I intended to visit all five towns but due to the weather and all the hiking trails closed, we weren't even sure if the trains worked. We finally made our way to my favorite town, Manarola, which had one of the most gorgeous sights of buildings nestled on top of a mountain. It was still a little cold and our boots were still wet from the rain. There was a moment right when I pulled out my camera when the wind stopped and the clouds were static. This photo reminds of me of that specific time when everything was still right before the sun came out. It was a gentle reminder to not worry about things that aren't in our control and to go with the flow. It's the perfect mind set for traveling and now I'm reminded of this moment every time I look up from my desk."
Thank you Tana for letting our frame tell this beautiful story and for the lovely reminder to frame our favorite travel memories.
More from Tana over on her blog!