5 Dad Photos Everyone Has (And How to Frame Them)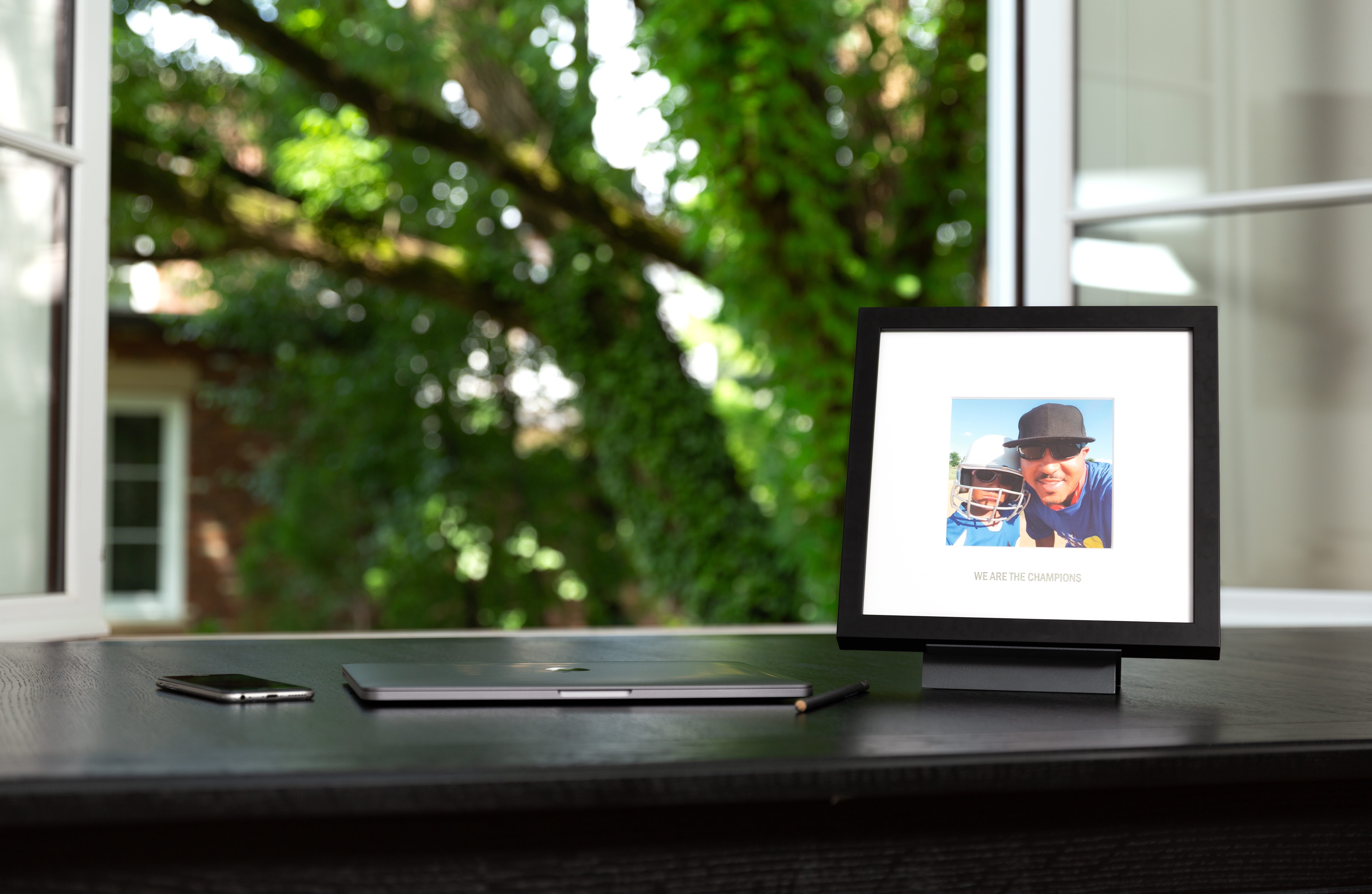 While every dad is one-of-a-kind, we're betting that you have some of these iconic dad photos. Whether you grew up in the 90s and have grainy pics like these tucked away in a photo album somewhere or if you're snapping iPhone shots of your kids every. single. day., we know you have these photos. And they make great gifts. Just saying.
*Important note: these photos apply to all father figures. Step dads, mentors, grandpas, coaches, uncles, and that really cool guy your mom dated for a few years all deserve to be celebrated.
Here's how to frame iconic Dad pics.
Ordering only takes 3 minutes.

1. Select a frame style.
2. Upload a digital file for us to print.
Here's how to make copies of old family photos.
3. We'll custom frame your gift to Dad and ship it to you, or him, for free.
Don't forget the note!
Five Iconic Dad Photos That You Should Frame ASAP
1. Dad Toss

He never dropped you, no matter how high the toss. Whether you have a photo of when you were small and soaring into Dad's waiting arms or you've documented your kids' father in action, frame the moment as a reminder that no matter how big the kids get, Dad will always be there.
Frame this playful heartwarming photo in a simple frame that complements the image's colors. Try Walnut Gallery from The American Hardwoods Collection, pictured below, or a clean black or white gallery frame like Mercer Slim or Irvine Slim respectively. Opt for a bright white mat. (Don't worry, we'll handpick the precise shade to perfectly match your photo.)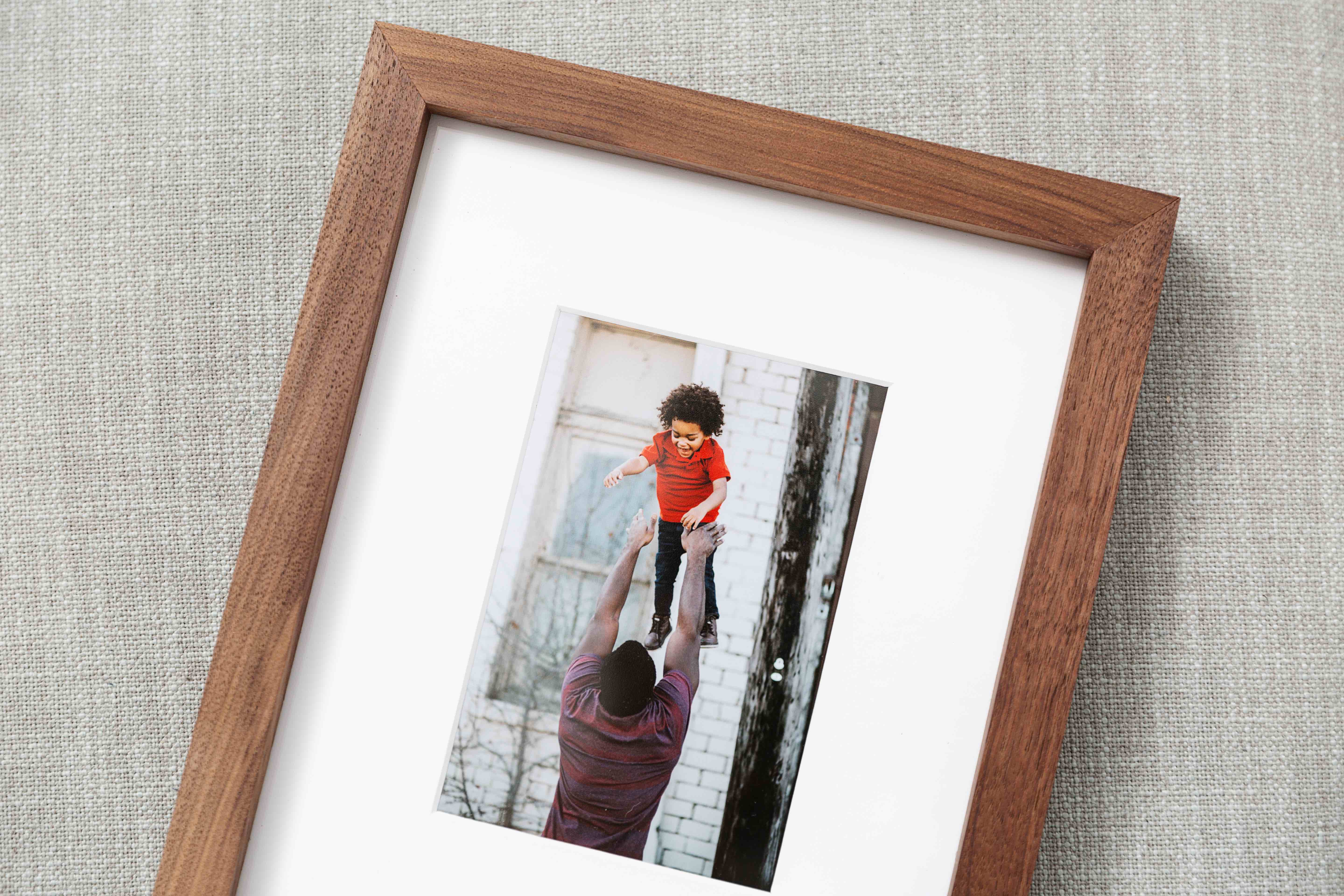 2. Dad Naps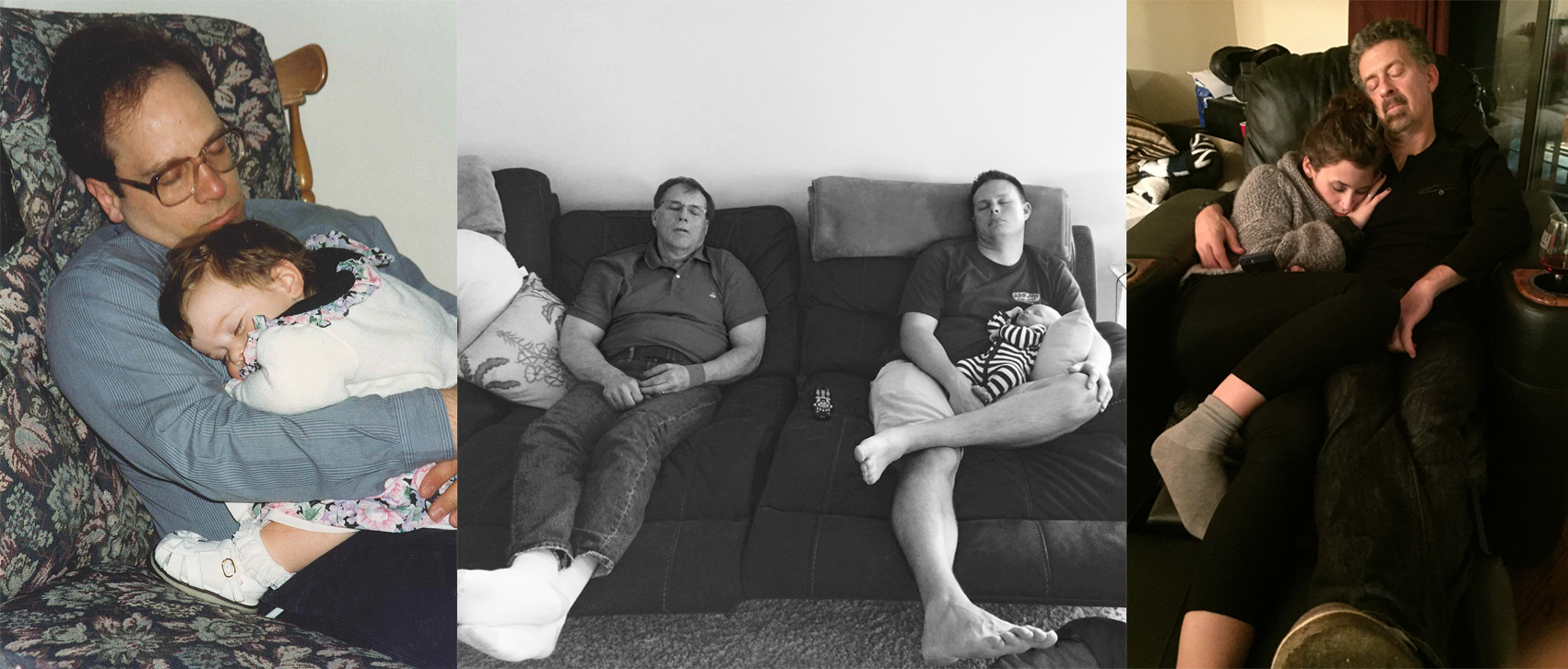 It's a truth universally acknowledged that Dads take naps. Lots of them. On the couch, in a favorite armchair, on the floor. And the best dad naps include a cuddle from their little ones, even when they're not so little anymore. Frame these photos in a light wood frame like Ash Gallery, Marin, or Cherry Gallery for a timeless look.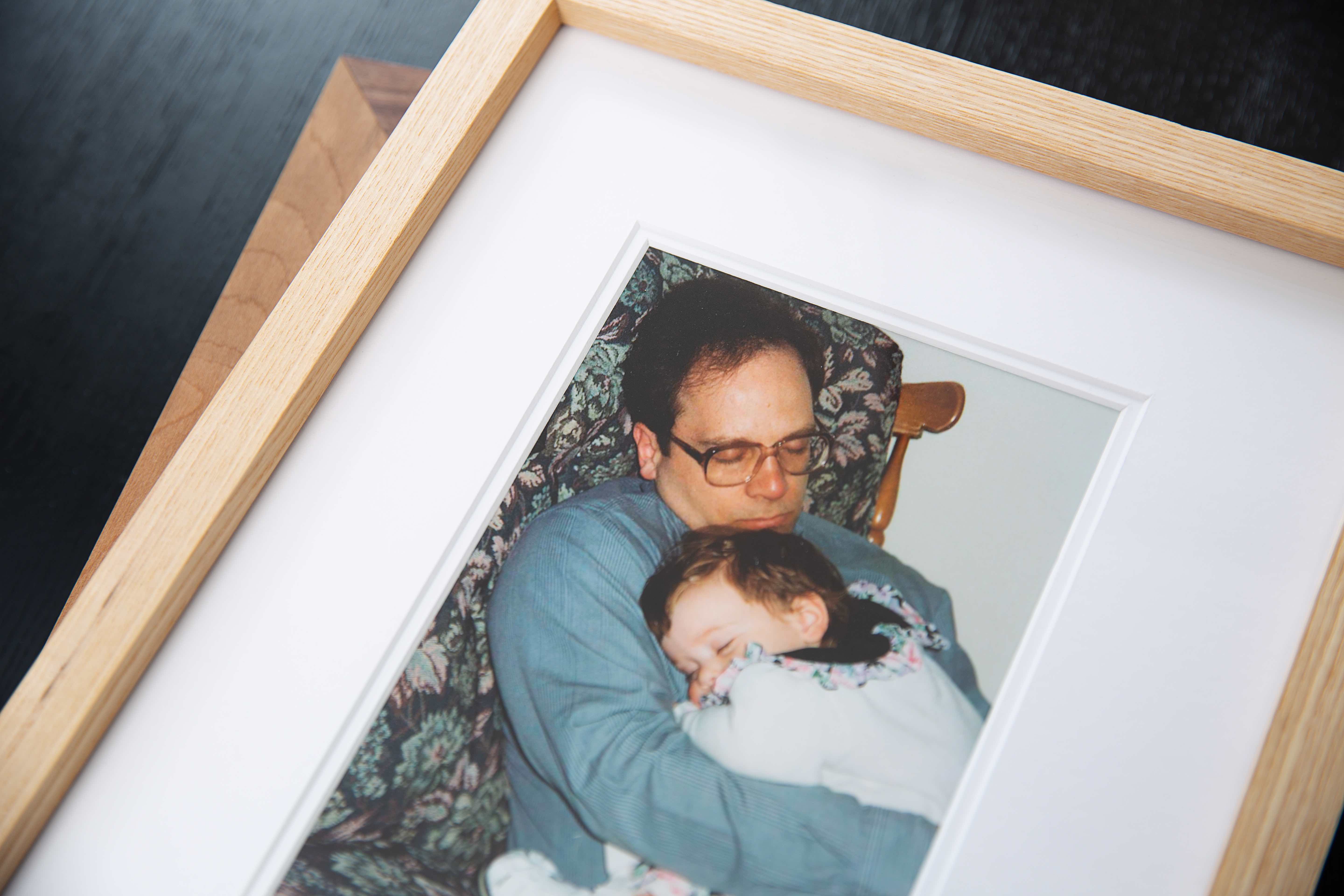 3. Dad Shoes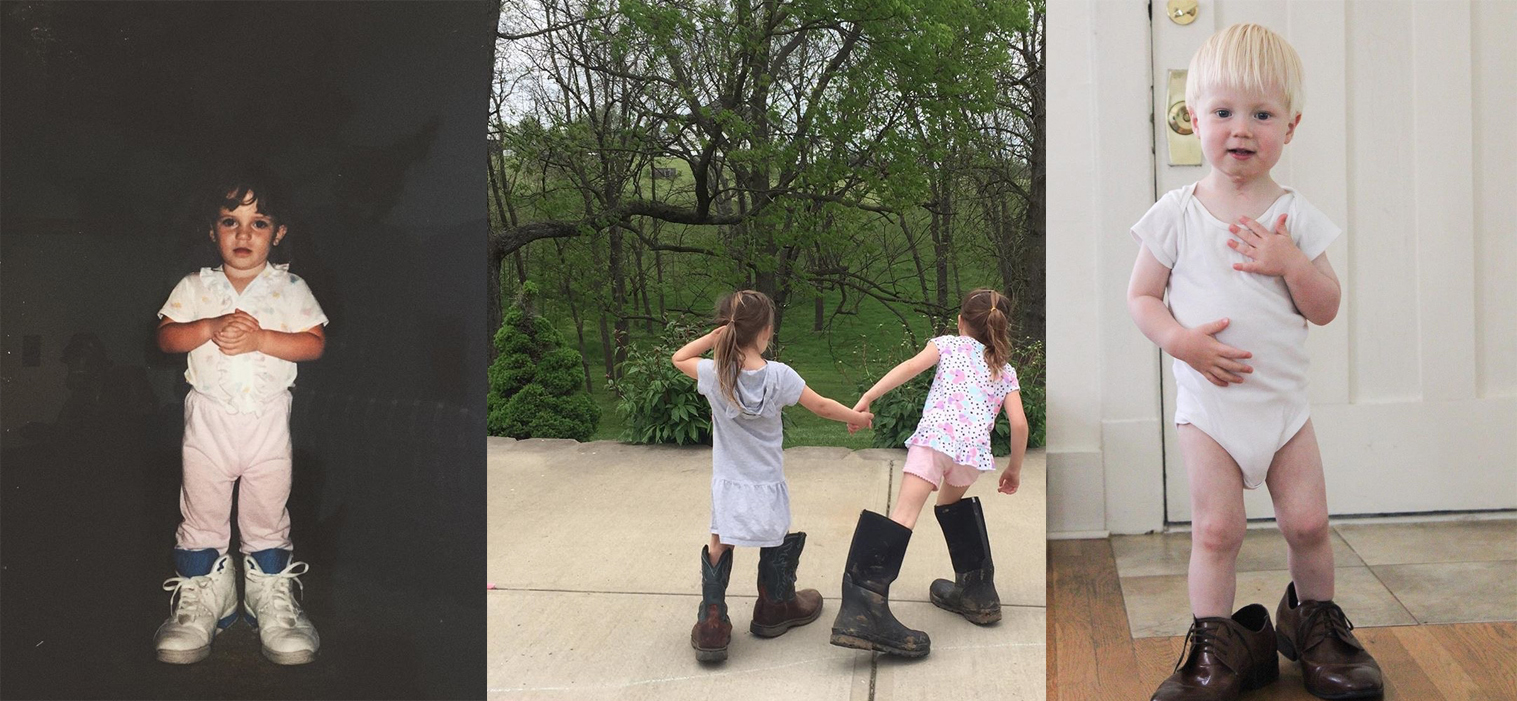 Ok, so it's not technically a dad photo. But we're utterly charmed by these photos of little kids in their dad's shoes shared by Framebridge customers. Frame them in an Instagram mini to keep it small and casual, perfect for placing on a desk or bookshelf.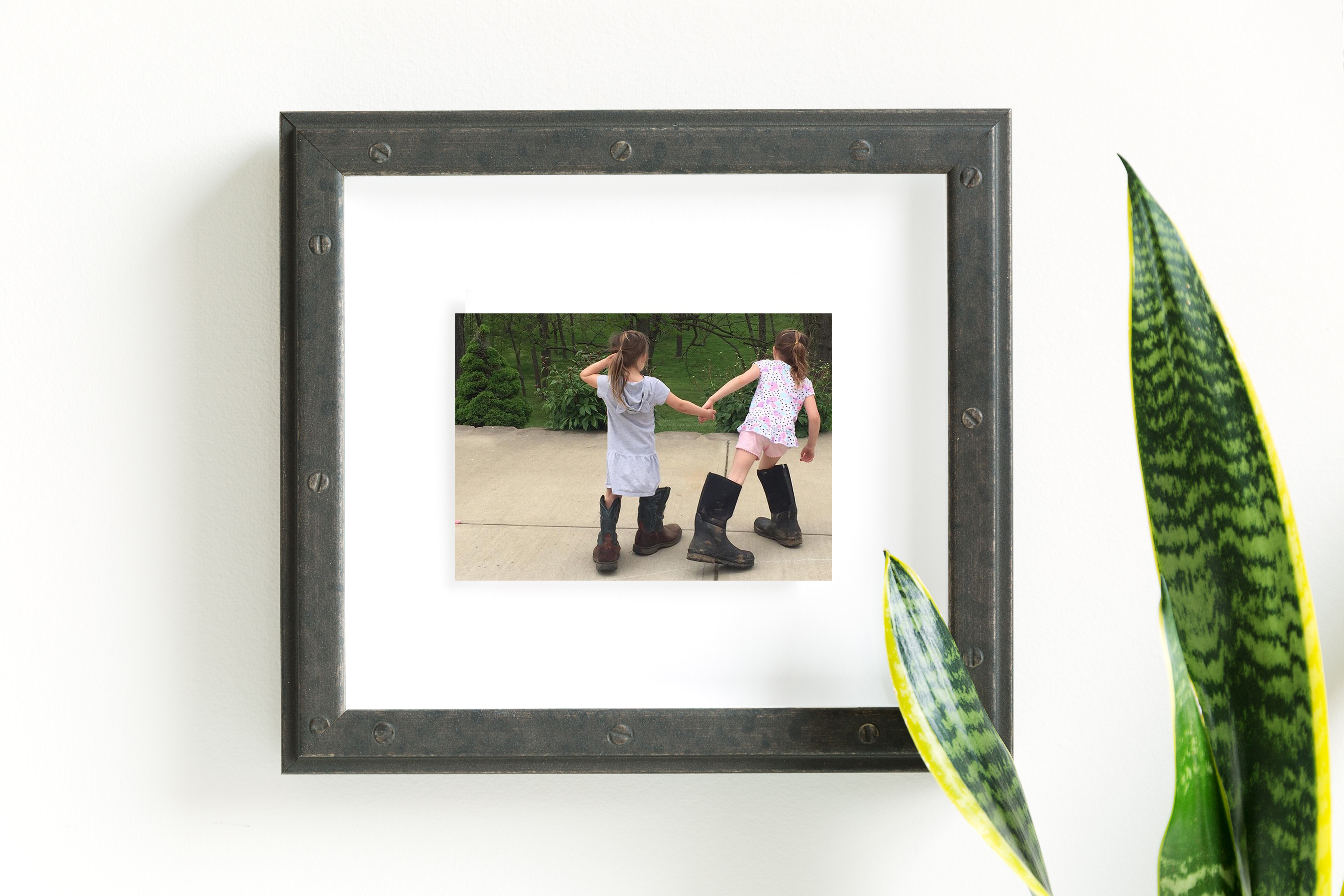 4. Adventure Dad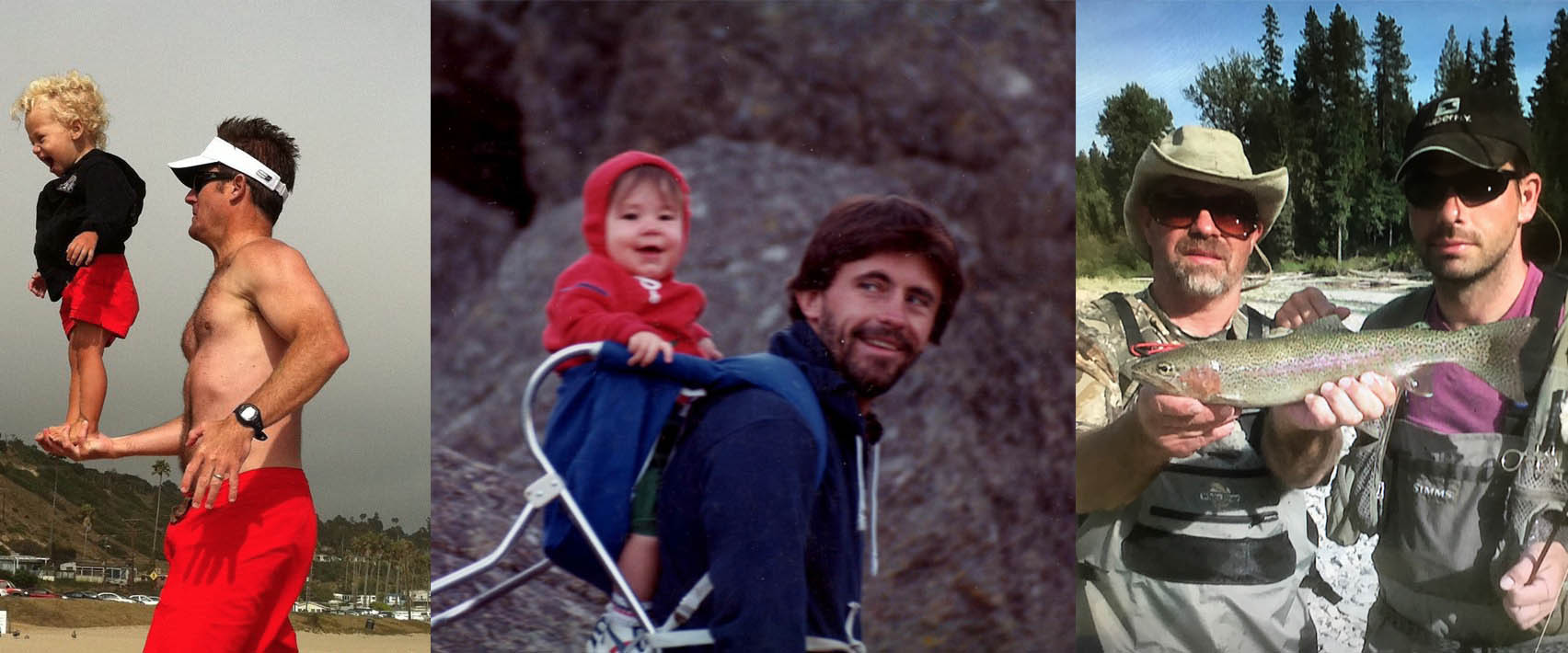 For the man who taught you how to fish, where to find the best trails, and to appreciate the outdoors. It's adventure dad. Document just how big that fish really was by framing his exploits in our American Hardwoods Collection. Because if anyone's going to appreciate wood sustainably grown and milled in the US, it's your old man.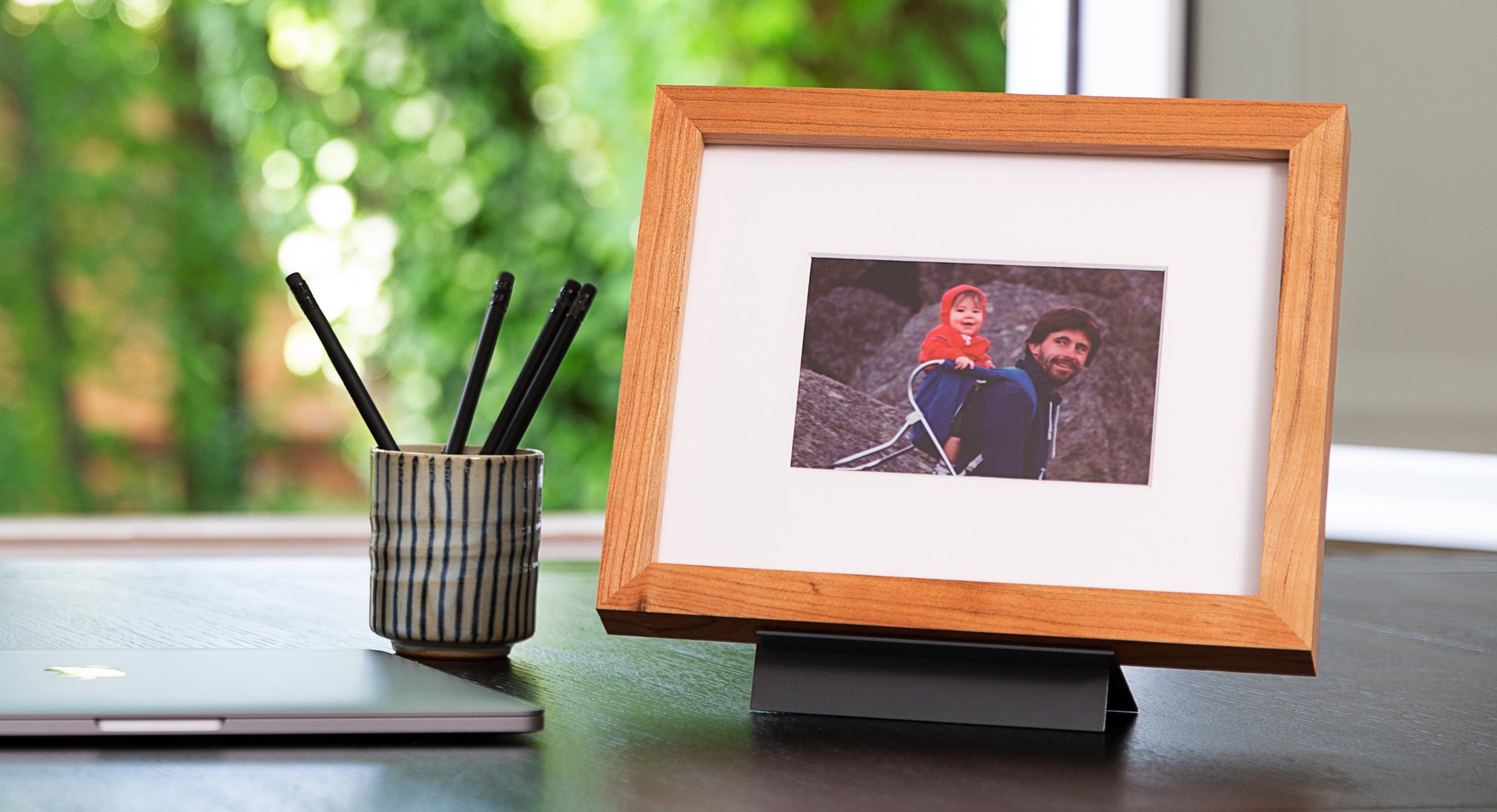 5. Coach Dad

He never missed a game. Whether he was helping you perfect your free throw or grinding in the weight room, Coach Dad helps you make goals and see them through. He'll love a framed photo of the two of you in game mode. Throwback to the real glory days.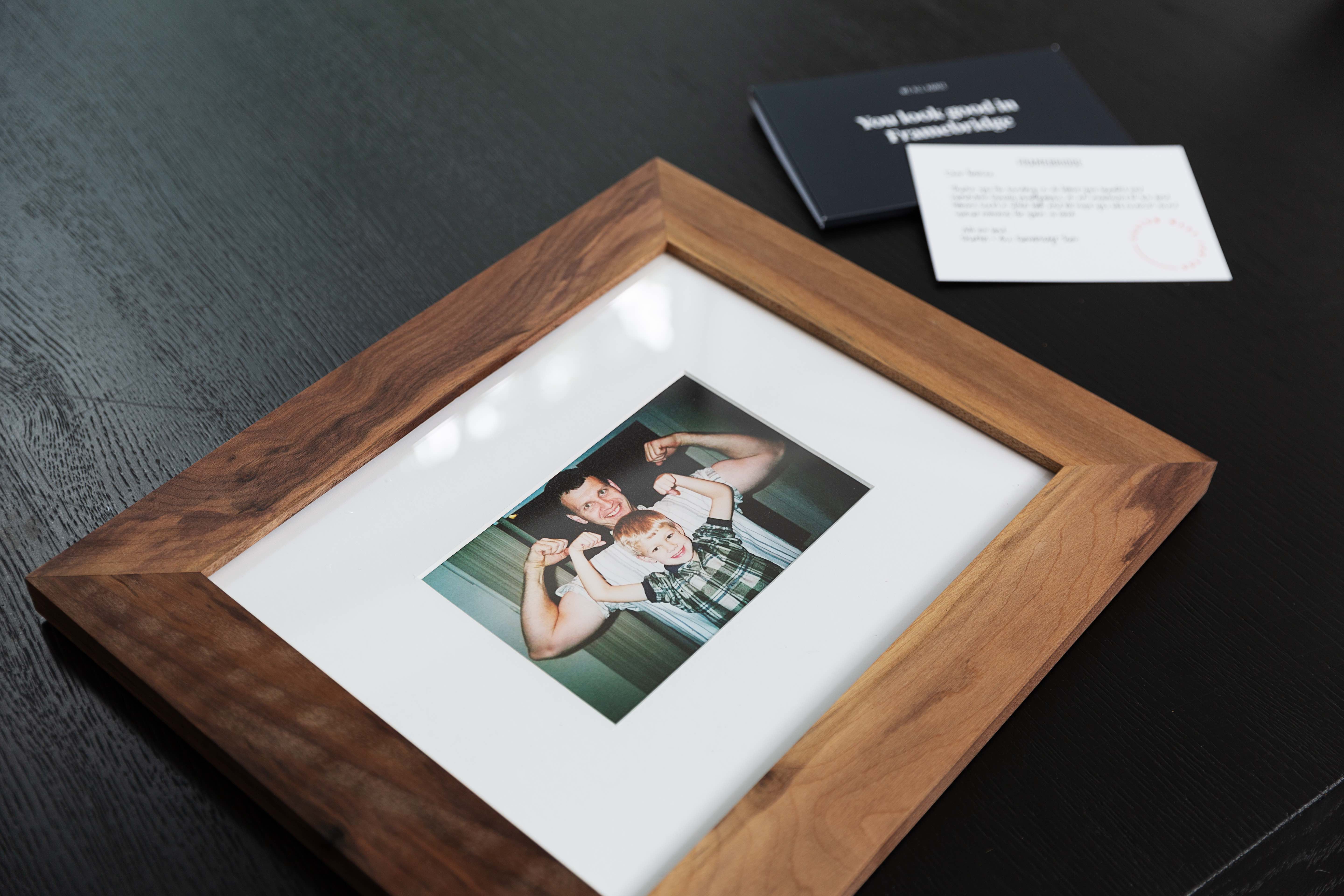 Need more inspiration? Check out "10 Unique Gifts for Dad" or "How to Choose the Perfect Dad Photo from Your Phone."
Have questions? Email us at support@framebridge.com
You Might Also Like...