4 Tips for Simplifying the Holidays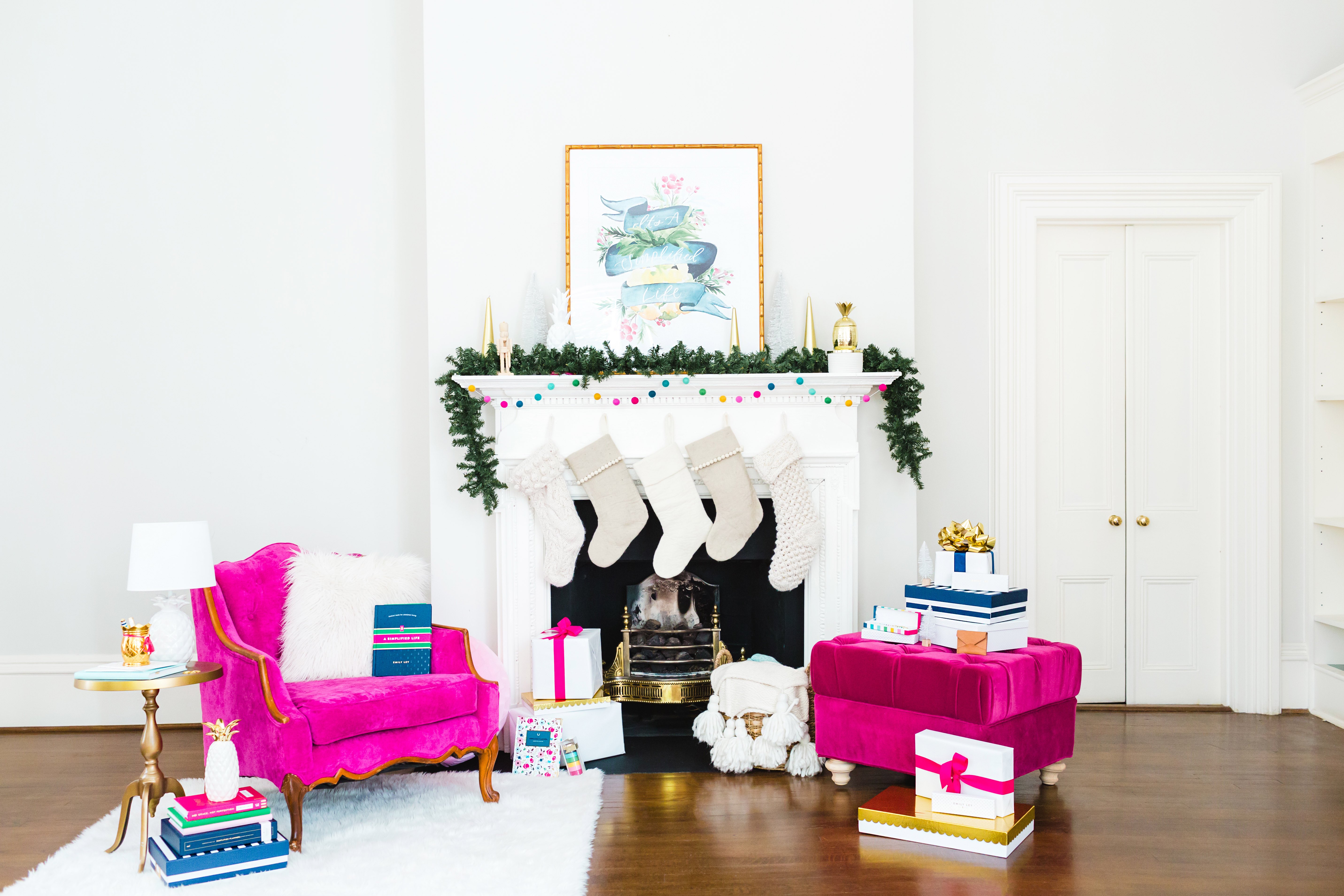 We're definitely starting to drown in holiday plans, so we turned to our friends at Emily Ley for their secrets to surviving the business of the season. Here's their expert advice:
"Each and every November, it seems like the holiday season swoops in at full force and barely lets us catch a breath until January rolls around. Our minds are suddenly filled with recipe ideas, Pinterest recreations, holiday parties, and of course, all of the Christmas shopping we need to do. It's one of our absolute favorite times of the year, but it's also one of the most difficult times to stay organized. Our to-do lists are long, our schedules are busy, and often times, our minds are filled with everything but ideas for staying on top of it all.
Thankfully, we've learned that the secret to staying organized over this busy season is having a plan, and we have four tips for helping you come up with a plan of your own. Once you have your plan written down, stick to it! Remember that the busyness will be over all too soon, so take a deep breath, slow down, and savor the precious memories you're making with the people you love because the memories you make with your people will linger long after the holidays are over.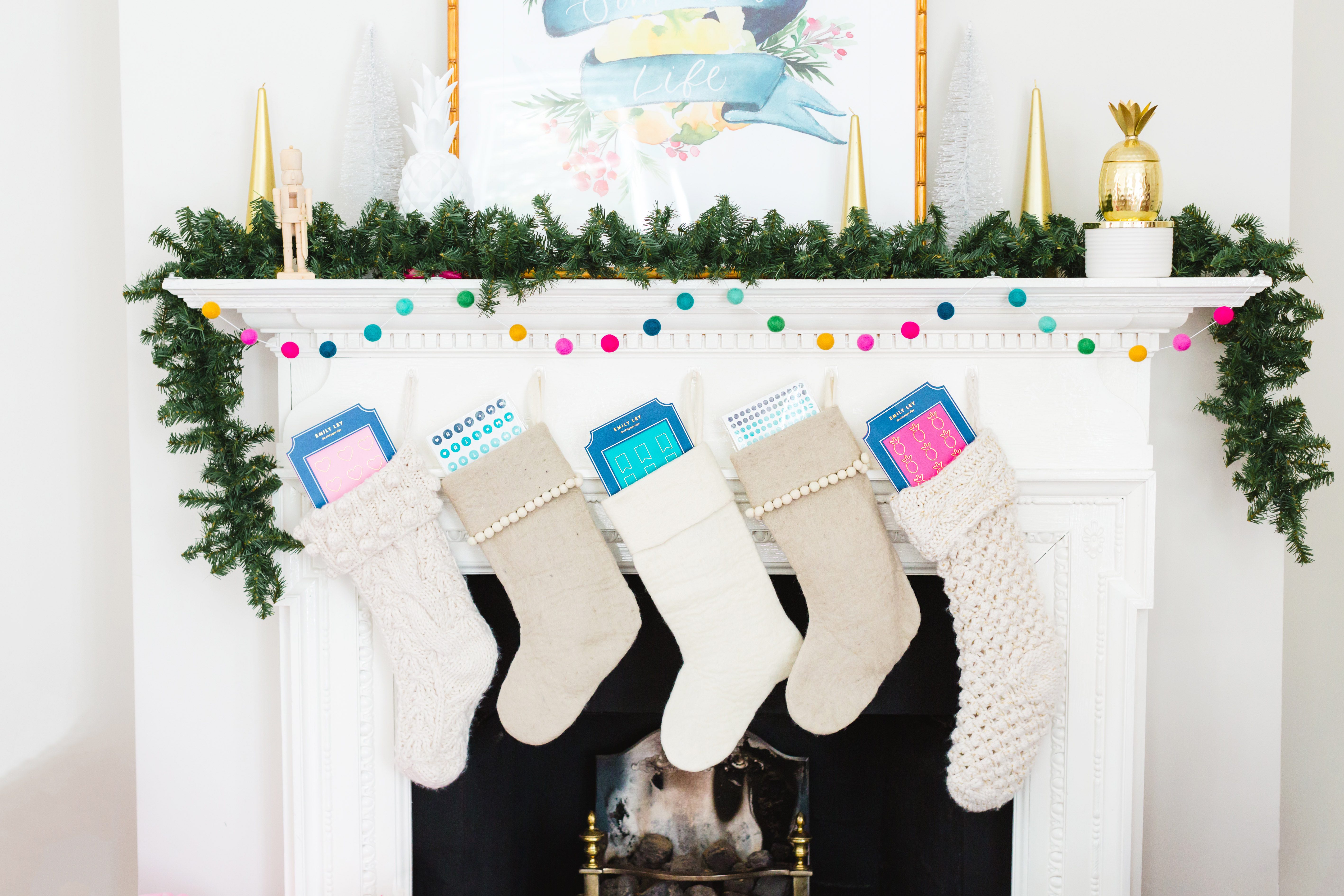 Tip #1: Write everything down.
Take out your planner and start writing down dates. What parties are you going to attend this year? Which family recipe will you bring to the Christmas Eve dinner? Are you going to start a new tradition this year? Write it all down! Managing all of these expectations ahead of time will help you stay sane when the busy Christmas season tries to knock you off your feet.

Tip #2: Keep a running to-do list.
During the holidays, it seems like there are so many things we need to get done that take up more than just ten minutes of our time. Christmas shopping, party planning, holiday meal prepping— these will all, most likely, take a few weeks (or more!) to complete. So instead of putting these on your daily to-do list, write them on a larger notepad or to-do list that you can easily reference back to over the next several weeks. This way, it won't get lost, you won't be flipping through pages looking for it, and you can add to it as you think of things.

Tip #3: Express your thankfulness.
This one is easy to forget when we get caught up in the busyness of the season. But it's also one of the most important. We all start out the holiday season with the best of intentions to write "thank-you's" and express our gratitude to everyone in our village who helps us do life throughout the year. This year, make it a priority and don't let it slip away. Write a note to your mailman for delivering packages to your house day after day. Show gratitude to your little ones' teachers by bringing them coffee to get through the long days leading up to Christmas break. A little bit of kindness during the holidays can go a long way!

Tip #4: Fill your tank.
Having the prettiest house on the block won't matter if you're too exhausted to enjoy the people inside of it (remember, they're the ones that matter most). Take time to embrace the grace of the season. Watch your kids squeal with excitement when they meet Santa at the mall. Enjoy quiet nights with your family, driving around the neighborhood to soak in the beautiful sights of the season. Remember, good memories don't require complicated recipes or elaborate centerpieces— just a lot of love (and maybe a few marshmallows in your hot cocoa)."
---
Framebridge: one-of-a-kind custom framing for everyone on your list