Frame Your Journey: Wyoming and Montana
She's hit the ground running! It's been a busy two weeks since our friend Carla left Philly for her cross country road trip and we were like kids at Christmas waiting for her next update. (Quick recap: we're following artist Carla Weeks as she embarks on a *crazy amazing* four month road trip and framing her journey along the way. More here.)

This week we're happy to share Carla's latest update from the plains of Wyoming and the mountains of Montana. Read on for all the dreamy and dirty (and dusty) details from this leg of Carla's adventures.

How would you describe this week in a word? Spacious. Wyoming and Montana have huge wide-open plains like nowhere else! This week was full of epic landscapes, rocky mountains, and bright blue lakes.

Most noteworthy thing that happened: Cow wrangling! We had the most incredible day herding 200 black angus heifers from one pasture to another, with the most breathtaking mountain views as our backdrop.

Most surprising thing you learned: A behind the scenes look at how much work goes into maintaining cattle on a rural Montana ranch.

Most delicious thing you ate: A steak at the Rib and Chop House in Livingston MT, and some delicious north western salmon in coastal Washington.

Most interesting person you met: Cole of Arthun Ranch in Wilsall, MT

Most beautiful thing you saw: The Teton mountains at sunrise in Wyoming.

Make any art this week? Some wobbly line drawings while driving through the rugged terrain of Wyoming and Montana.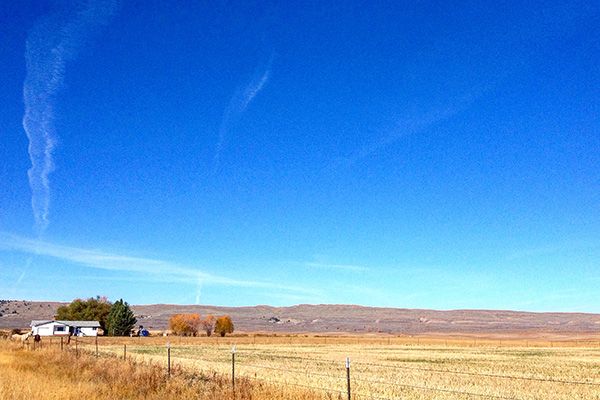 "Cole and Sarah's Montana ranch house."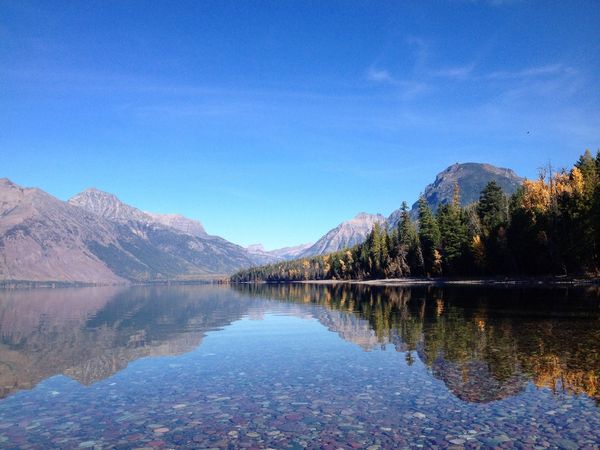 "Glacier national park, Montana. Glassy lakes reflect epic mountains and the fall colors of changing leaves."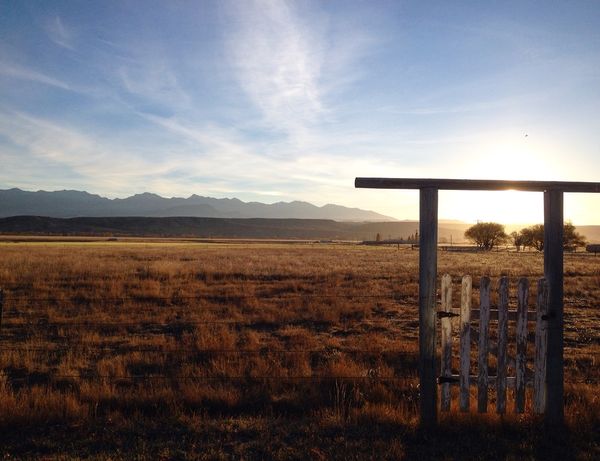 Above: "View from the front door of Cole & Sarah's house. Cole is a rancher at the Arthun Ranch, and lives amongst grassy pastures looking out at the mountain ranges of Montana. Cole tried living in Minneapolis to see if he could take city life over the land and space that is ample in his hometown of Wilsall. He returned a year later and now runs the ranch with his father, and I understand why."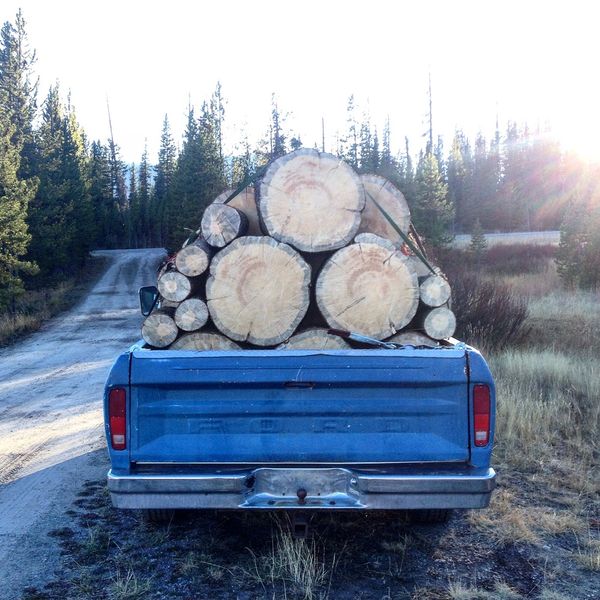 "A beat-up blue ford carrying the fruits of somebody's labor deep in the Grand Teton national forest. We pulled down a side road to catch a better view of the Tetons and found this guy sitting alone. It's one of my favorite pictures - the color and light catch the atmosphere perfectly."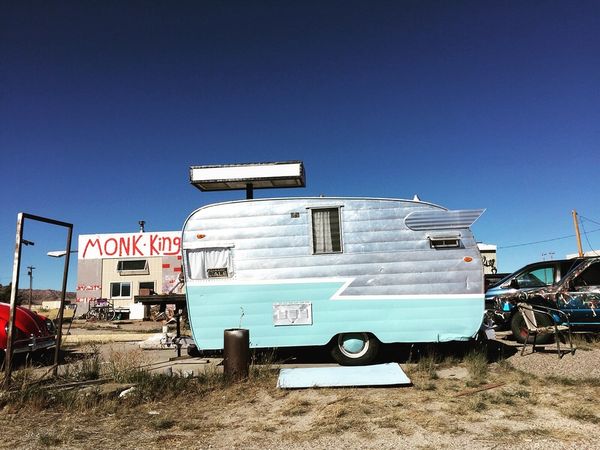 "Driving through the dry plains of Southeast Wyoming, we saw a ramshackle little garage with a painted sign saying "Monk King Bird Pottery". Of course, we pulled over to take a look. My favorite thing for sale? A beautiful baby blue Shasta trailer sitting outside the shop. I wish we could have hitched it to the back of the Jetta and taken her with us."

And last but not least, what are you framing? The view from Cole and Sarah's front door. This would be a great one to gift them as a thank you for having us. For me, I'd love the the blue ford and the baby blue trailer. Those two are my favorites!
---

Oh, to be Carla! That's it for this week, but be sure to stay tuned for the more updates next week.