10 Creative Valentine's Day Gift Ideas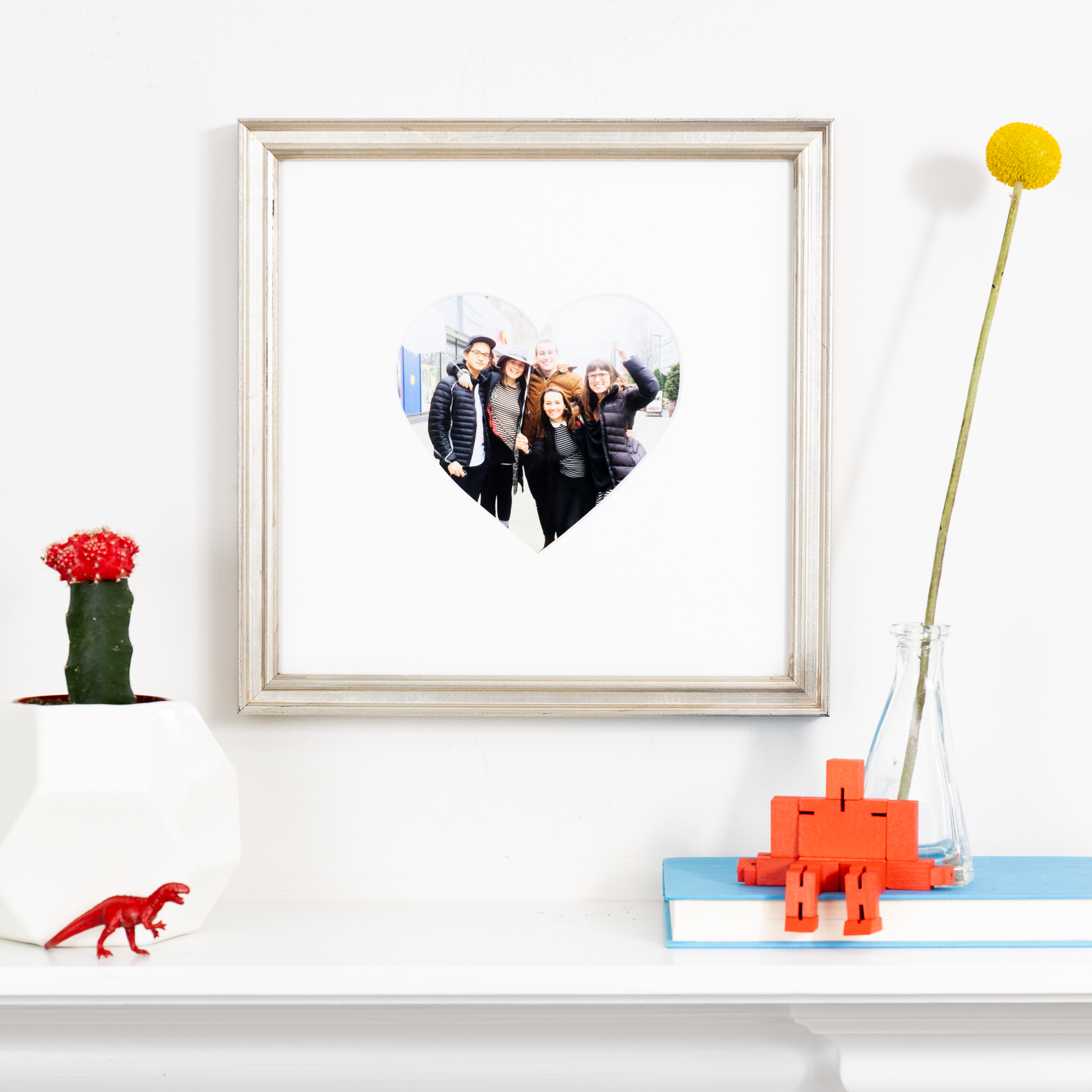 We get it. Valentine's Day can be a lot of pressure, whether you just started dating or have been with your partner for forever. Either way, you can (and should) go beyond a card and grocery store carnations. We're here to help. These are the best ideas for Valentine's Day gifts from Etsy. As well as creative Valentine's Day gifts for a husband, wife, boyfriend, girlfriend, best friend, furry friend, or anyone really!

The best part? These gifts are thoughtful, custom-made, and personalized (especially if you choose some of our personalization options like an engraved brass plate or story pocket). Just order the art and upload or ship it to us (for free). We'll custom frame it and ship it to your (or their) door ready to hang.
1. Frame a Scrabble Board
40 things Cat loves about Stan. Read how she pulled this off!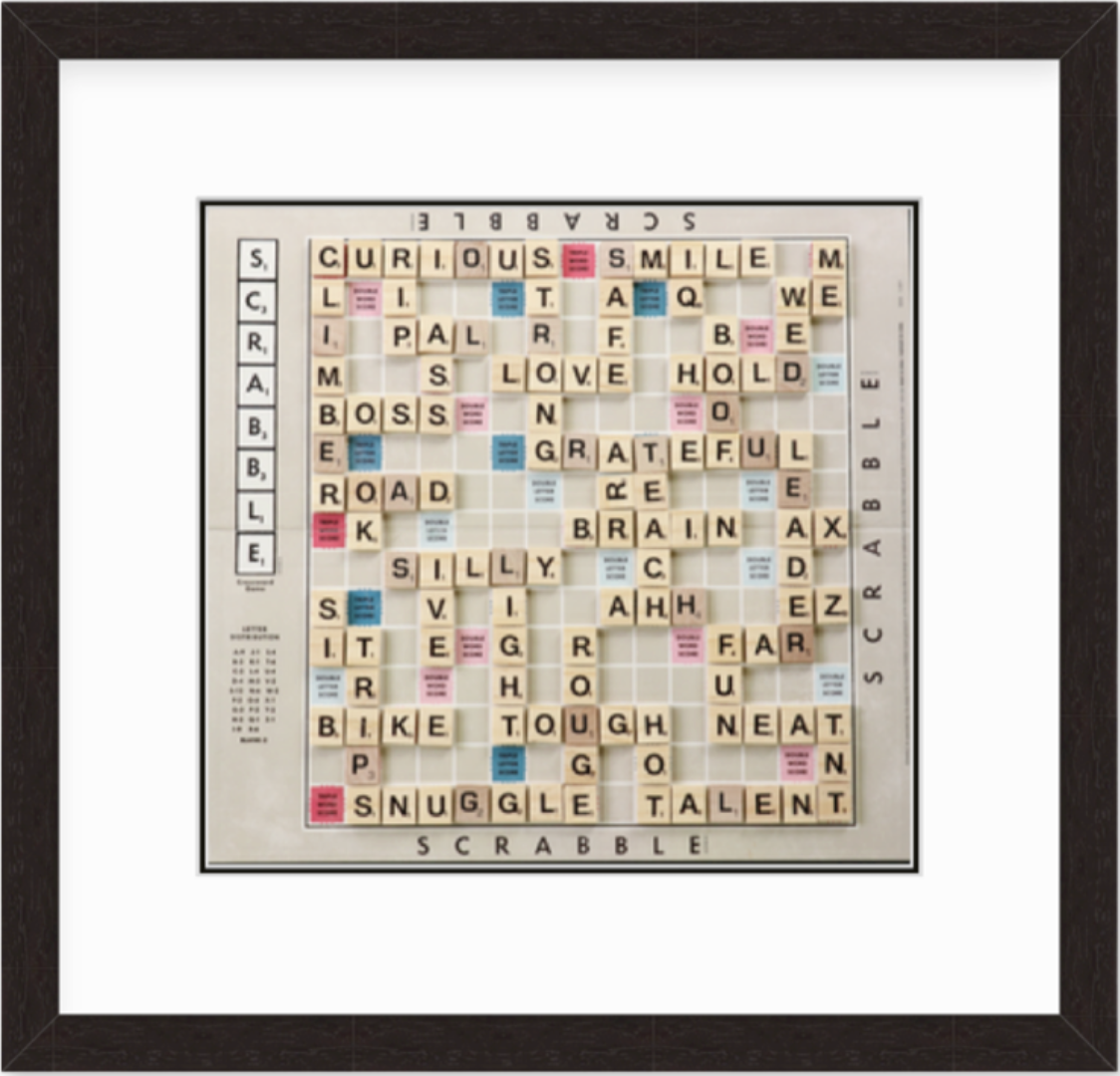 2. Framed Wedding Vows
Framed wedding vows are thoughtful Valentine's Day gifts for husbands and wives alike. Minty Prints will create a beautiful digital print of your vows. You just upload the digital file to Framebridge, pick a frame and we'll handle the rest.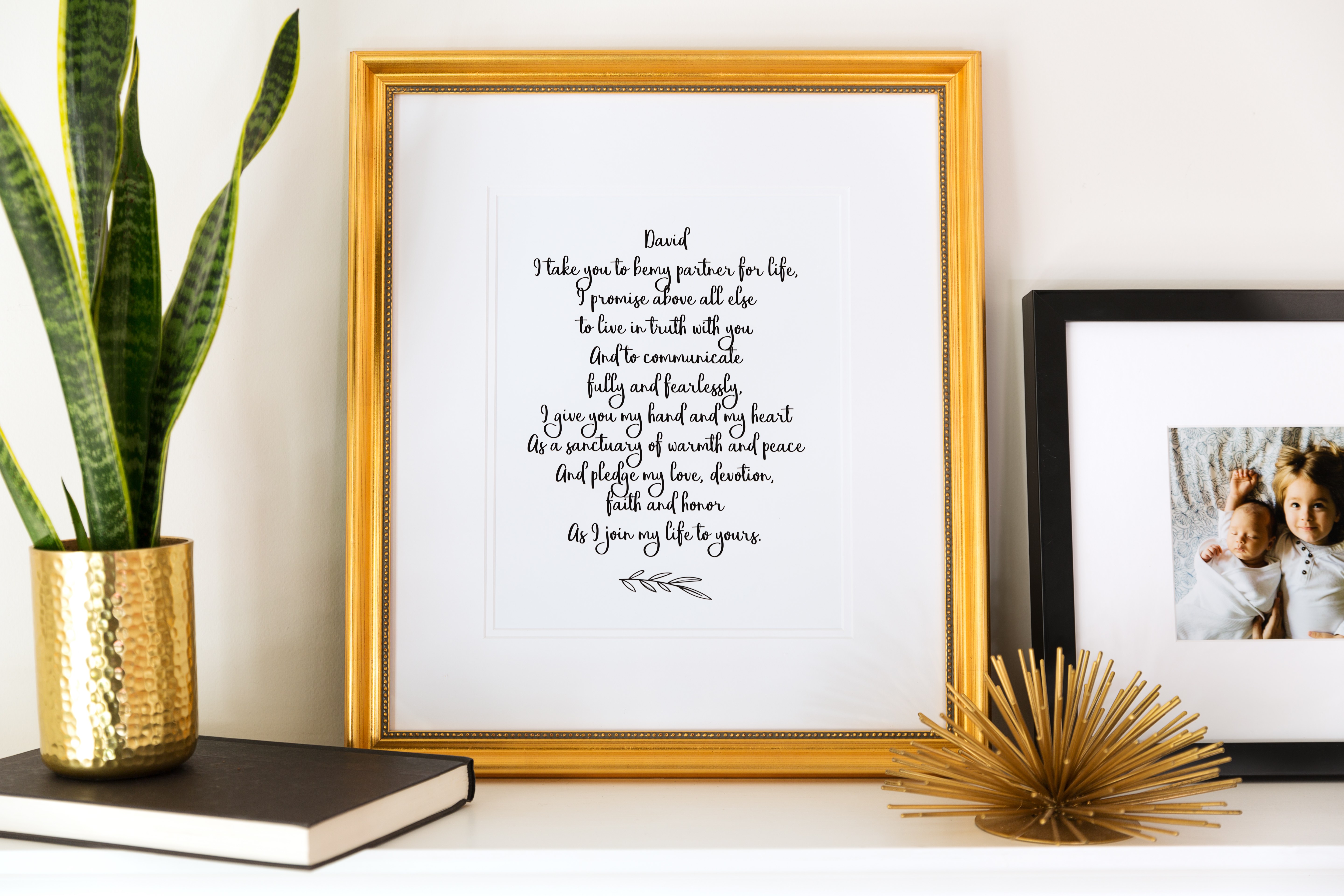 3. Polaroids & Photostrips
When in doubt, you can't go wrong with an analog photo of the two of you (or a copy of one). Bonus points if it looks vintage or is a little distressed. Float mount it like these photo strips for an especially classy, slightly unexpected take on couple's portraits.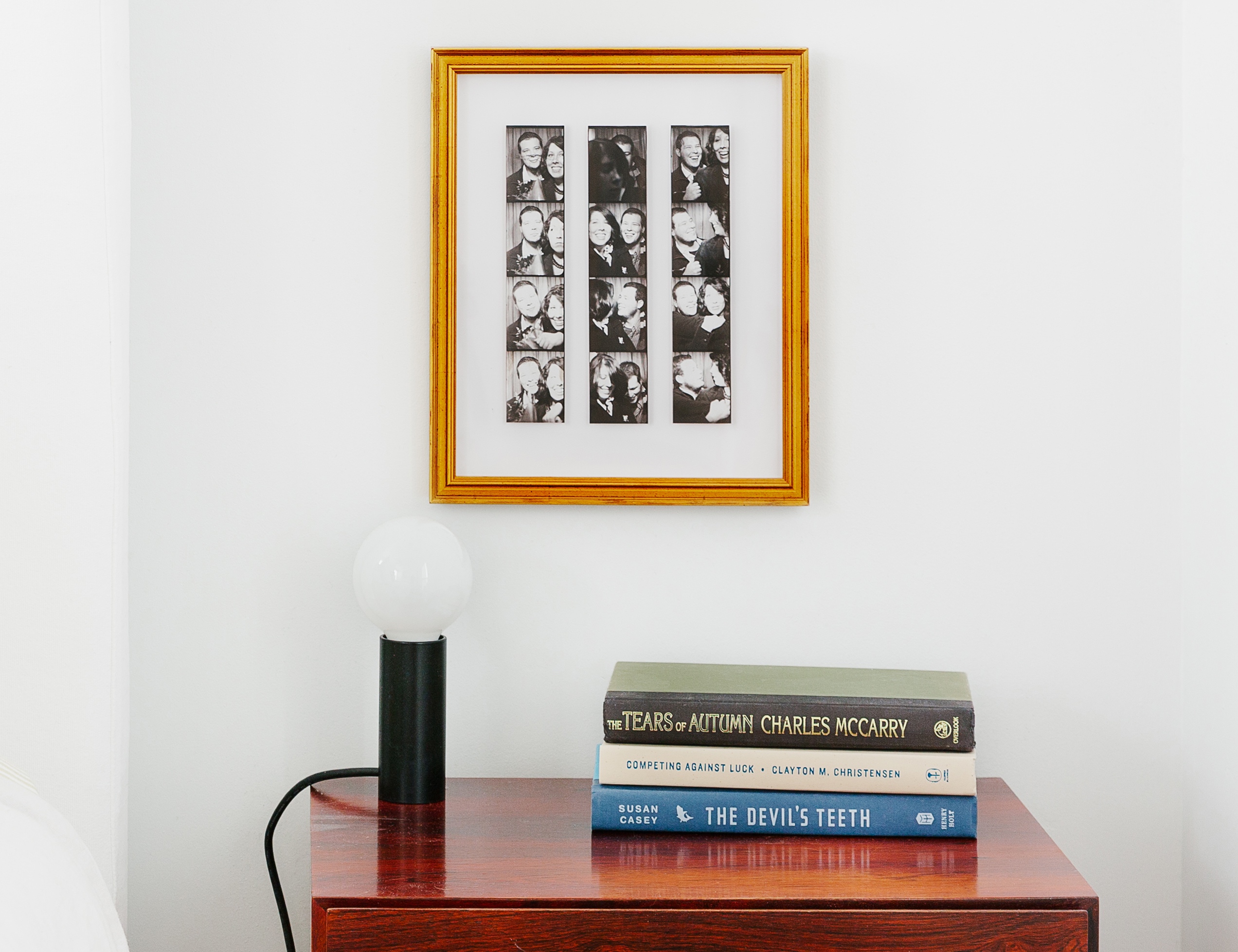 4. They Will Heart the Heartstagram
Najwan got the perfect Valentine's Day gift for her husband, the "biggest goofball" she knows. Here are five reasons why Hearstagrams rock!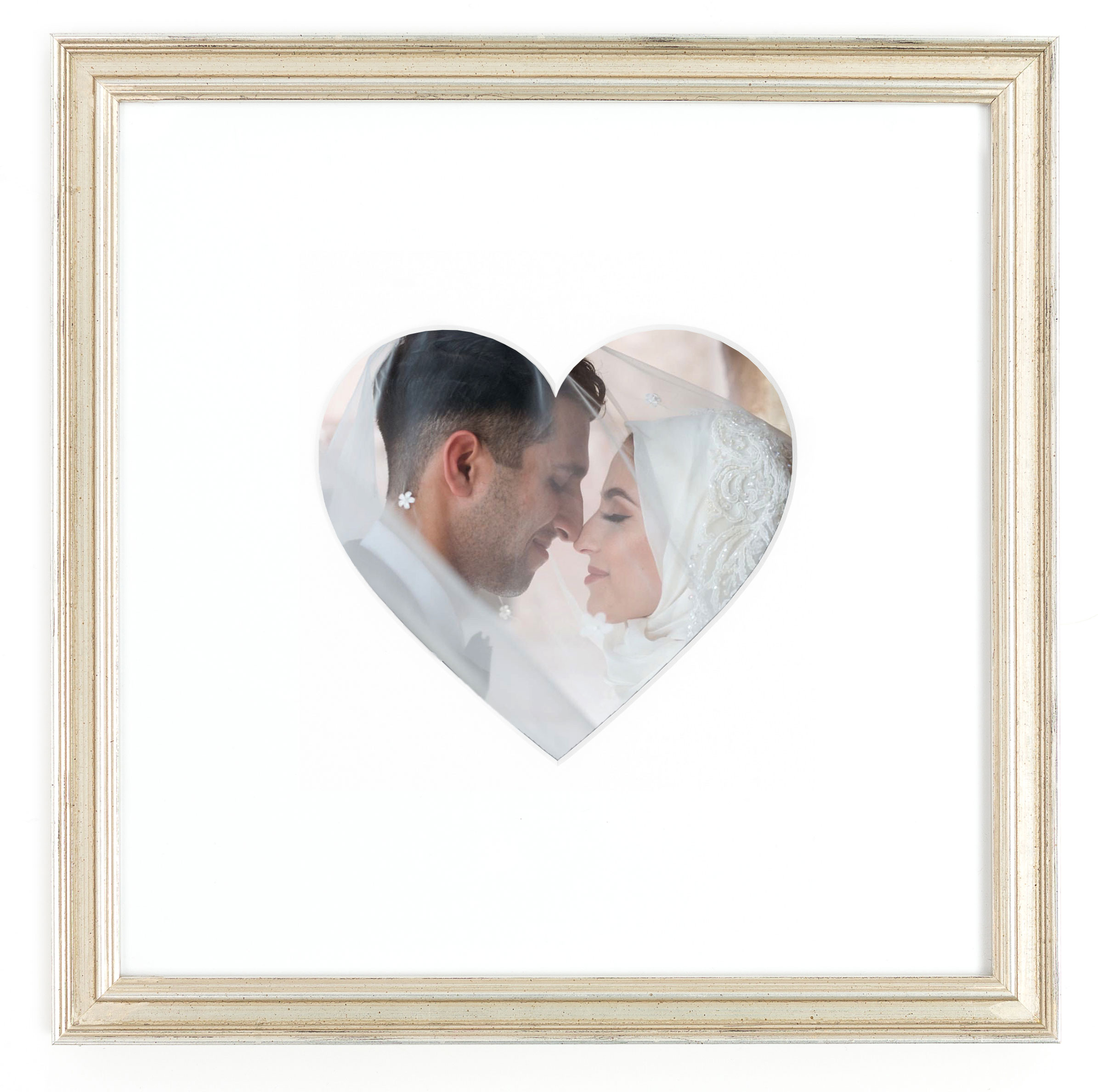 5. Your Wedding Invite
What's more romantic than a souvenir from the day you said, "I do"? Framing a wedding invitation is one of the most inventive ways to commemorate your wedding. You obsessed over every detail on that tiny piece of paper, and it remains a symbol of your new beginning as a couple. Pro tip: it'll look great float mounted.
6. Sound Wave Print
For all your inside jokes and silly nicknames, Finch and Cotter will make a custom print of a sound wave from a recording of your voice. 1. Say something funny, sweet, and totally you. 2. Record it with your phone. 3. Frame the sound wave print. It's a super easy way to share a custom message and makes for trendy, modern wall art.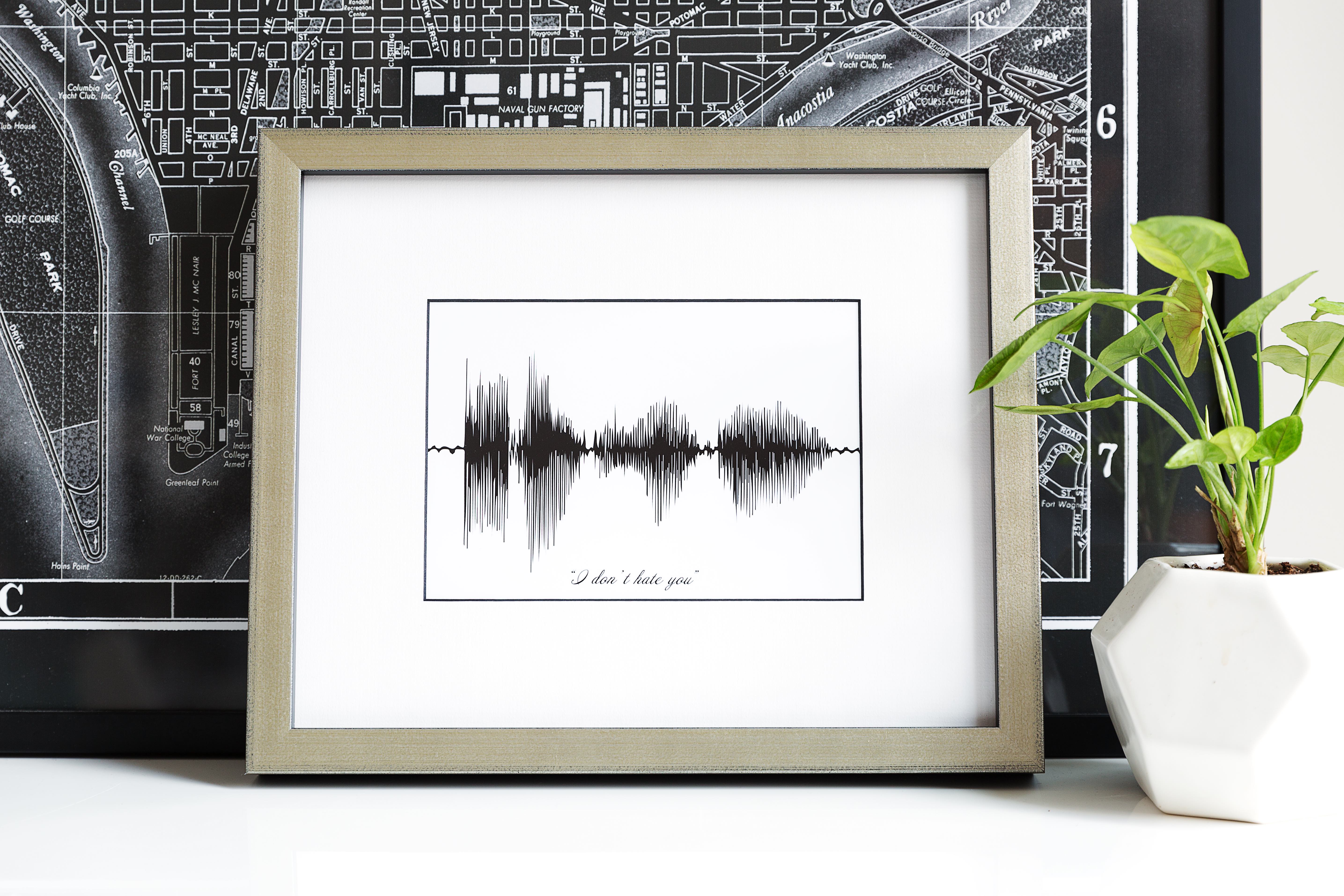 7. Paper State Cutouts
We haven't seen anything else like these delicate paper creations by Paperhugger Studio. Choose your state and add a custom message (engagement, wedding, and birthdates are just a few options) and frame the lacy cutout against a colored accent mat for art that's truly one-of-a-kind.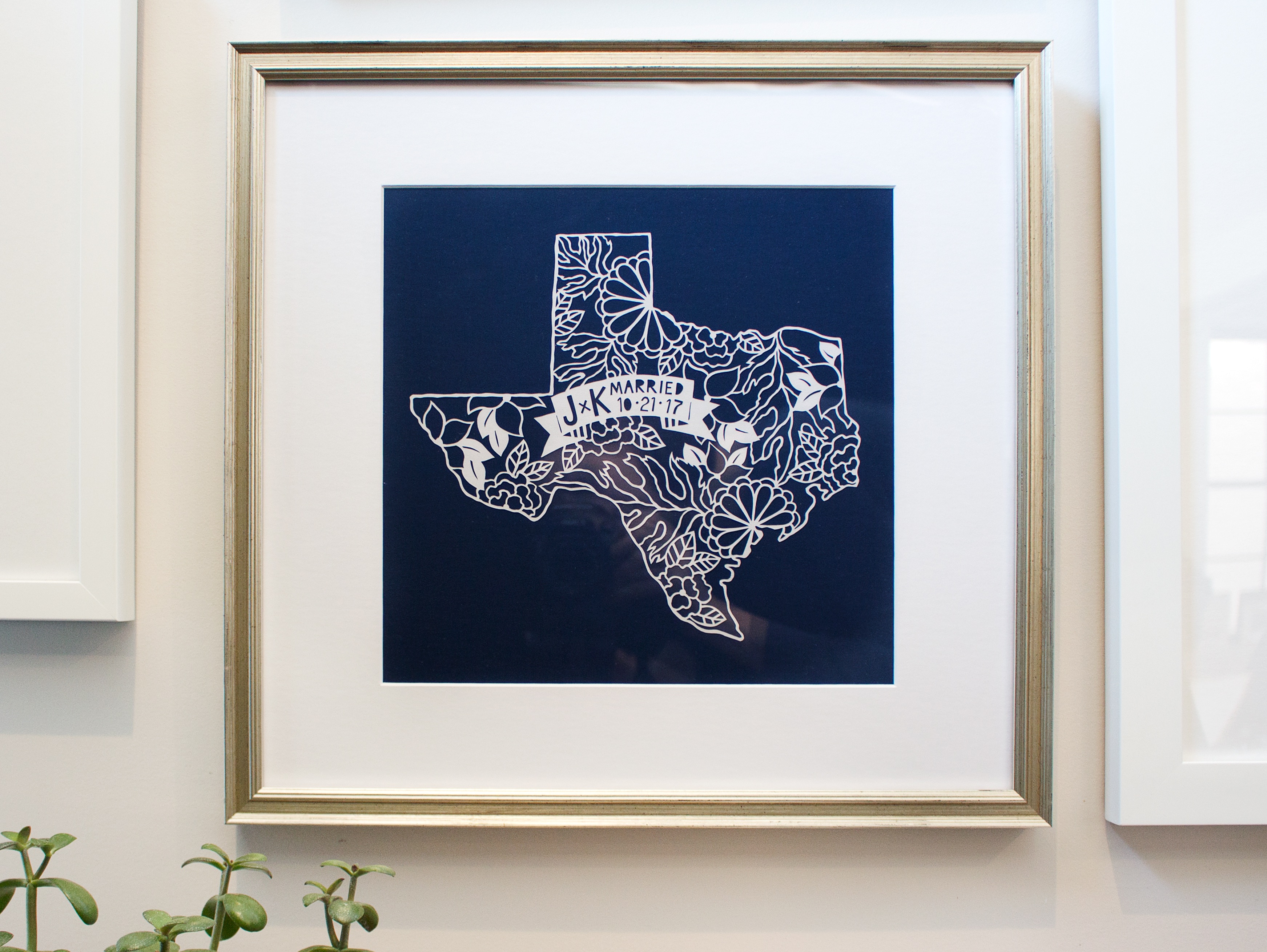 8. Frame Their Accomplishments!
Kim writes crossword puzzles. When he got one published in The New York Times, his wife and "forever editor" had to celebrate.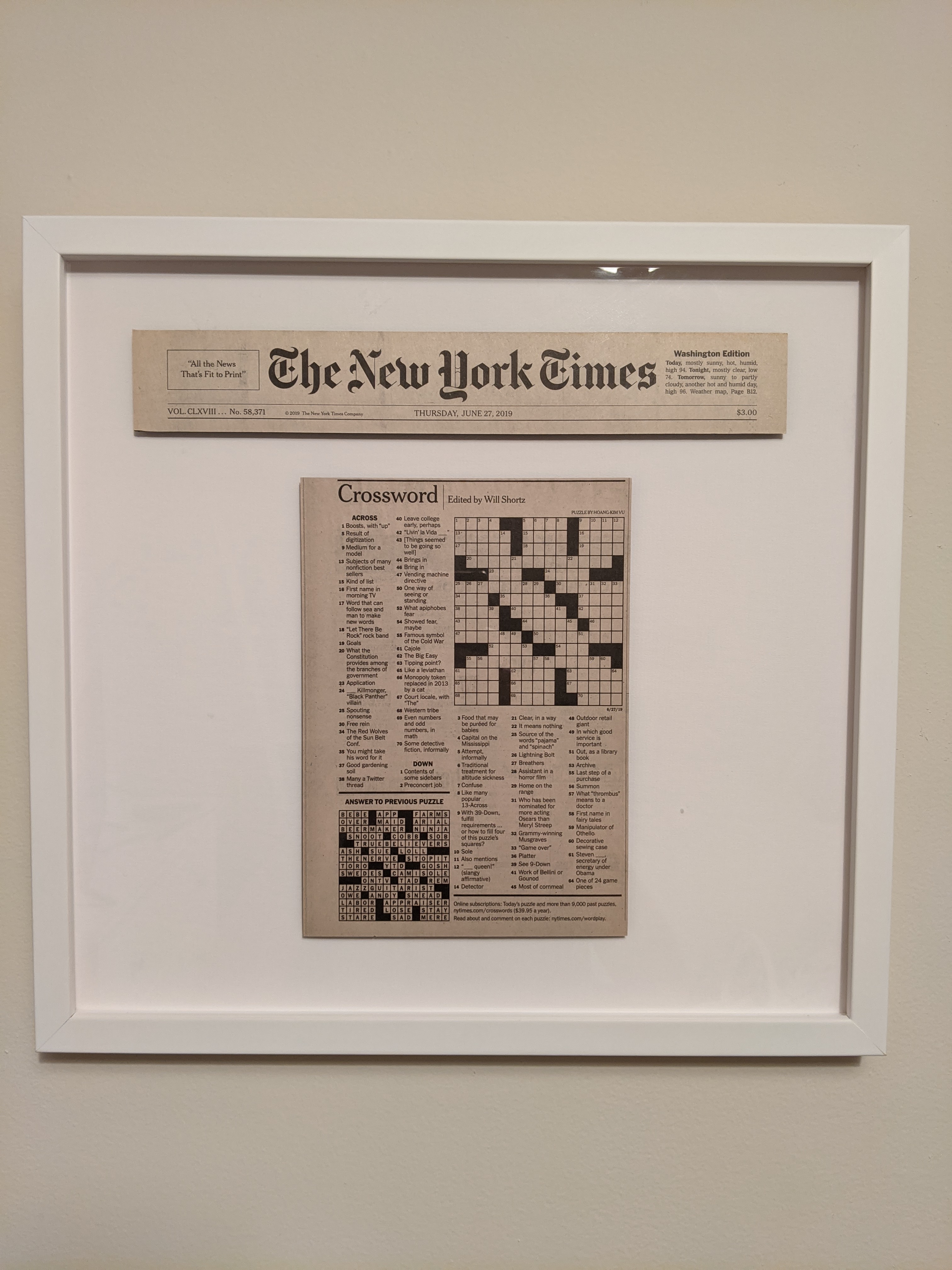 9. Cool Art Prints
Like this one from Shadra Strickland. Let an artist express your feelings of appreciation.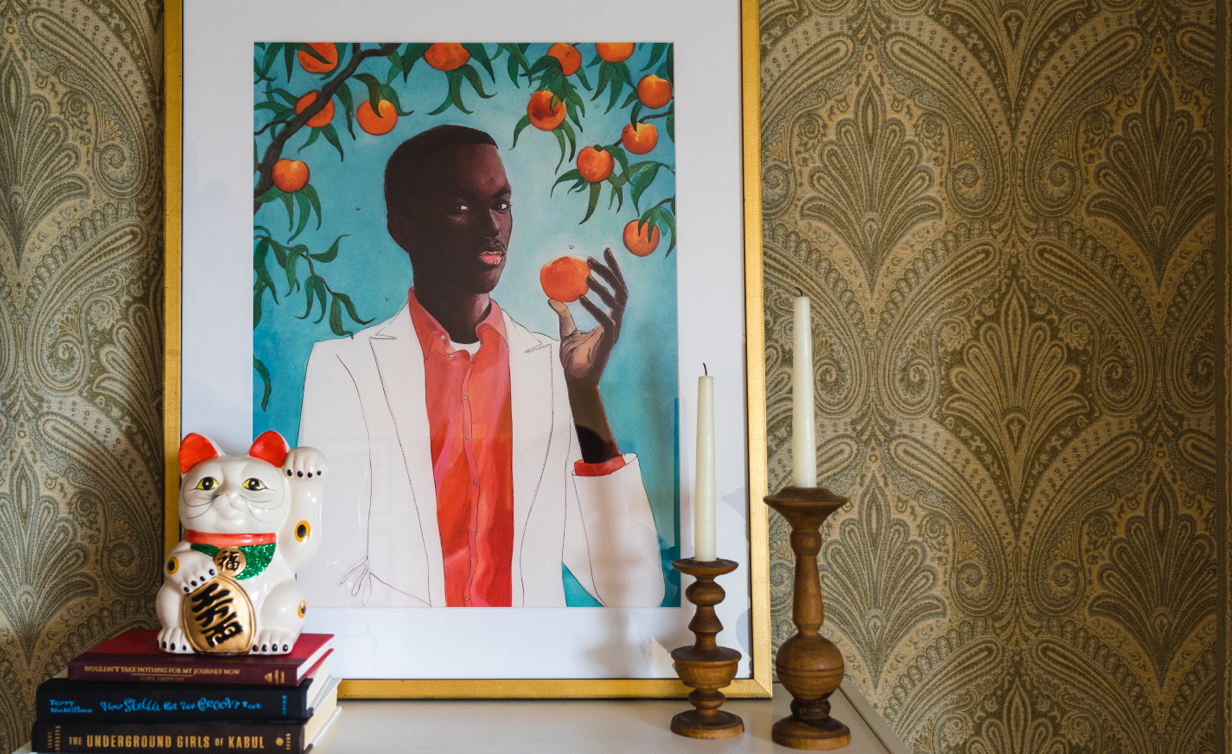 10. Other Things You Saved
We save things. We know you do too. So grab that shoebox from under the bed and go through the notes, tickets, and other things you couldn't bear to throw away. Souvenirs from your most memorable moments as a couple—movie tickets from your first date, maps from an iconic road trip, love letters you wrote each for that summer you did long distance—these are the things that speak to your love story. We pulled together some inspiration. Check out these love stories!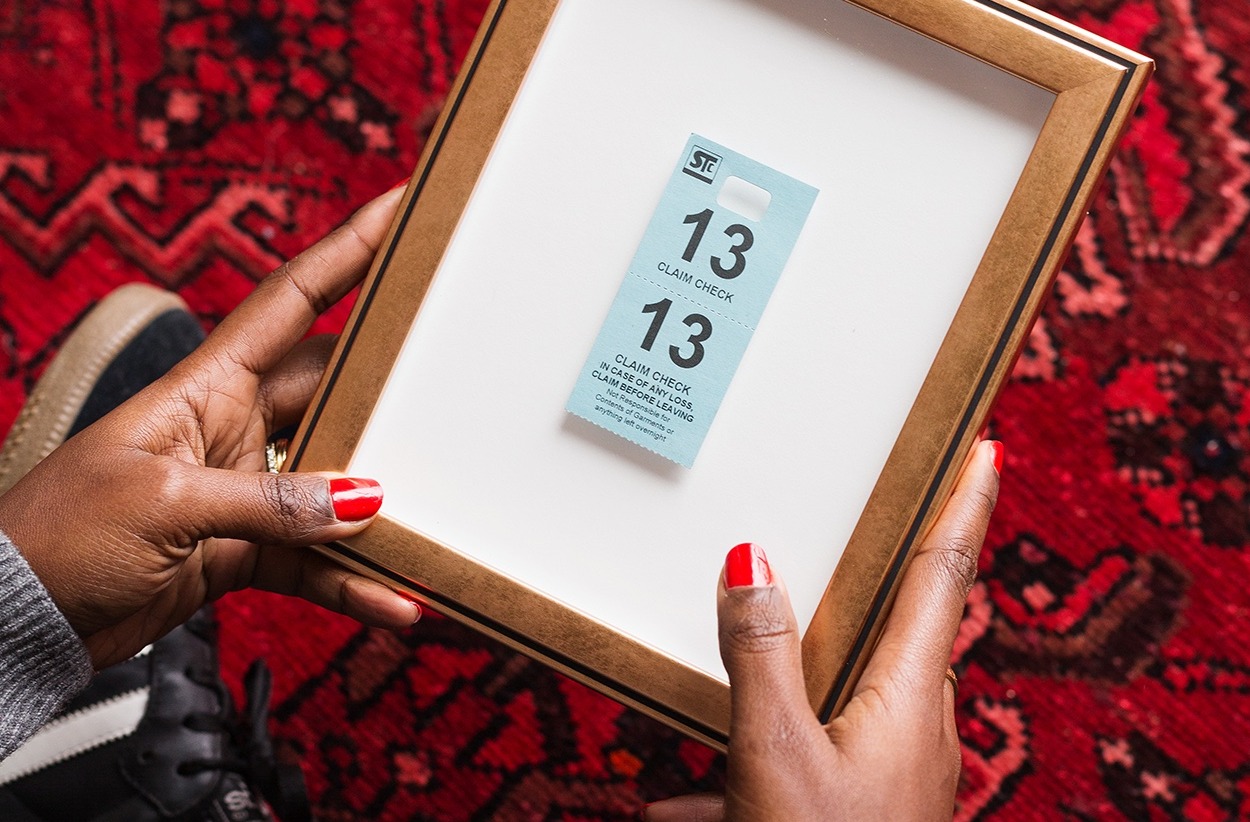 Looking for more Valentine's Day gifting inspiration? Here are the ideas for the perfect Valentine's gift.
P.S. Need a gift fast? Check out our Quick Ship gifts for photos!