10 Truly Custom Valentine's Day Gift Ideas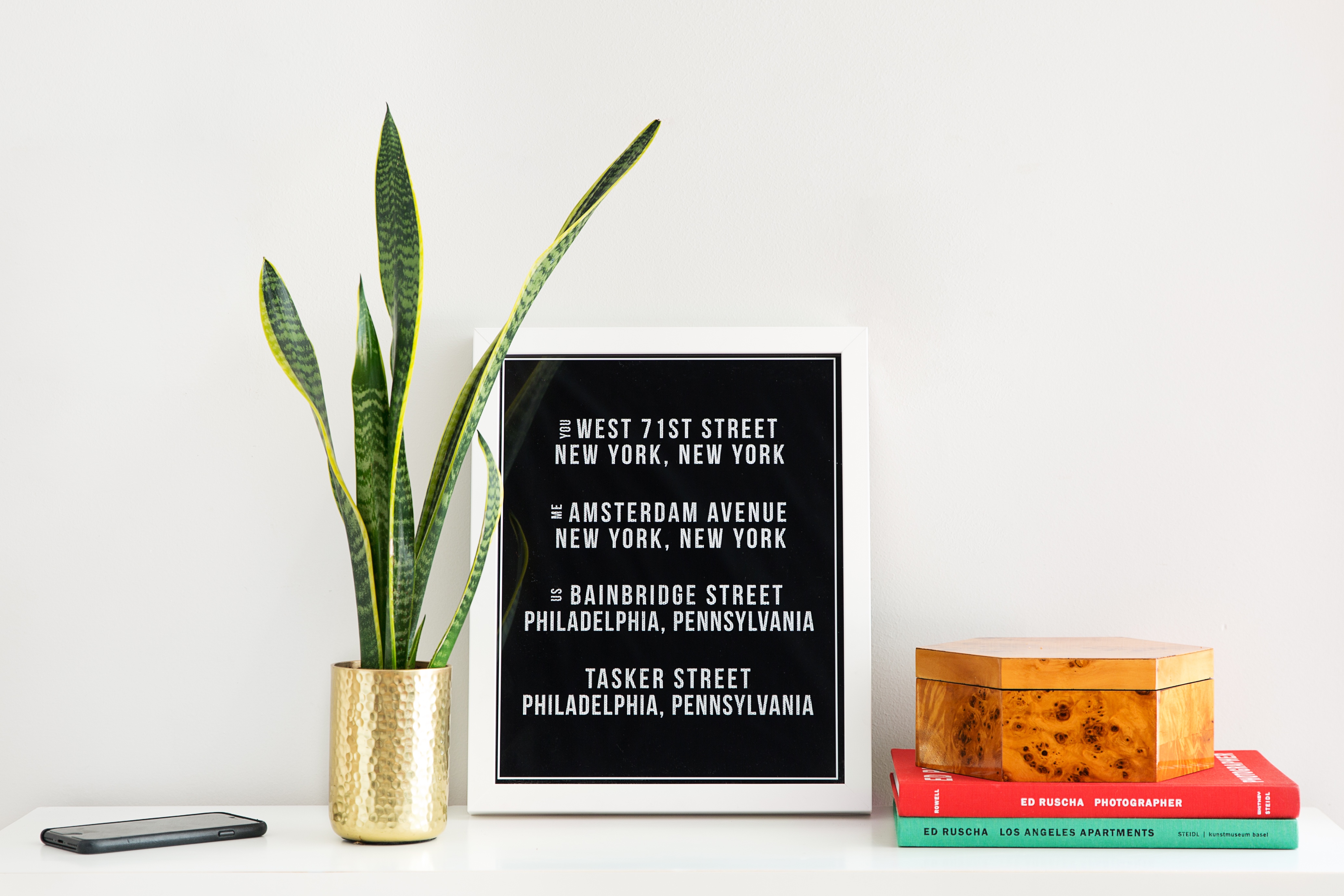 We get it. Valentine's Day can be a lot of pressure, whether you just started dating or have been with your partner for forever. Either way, you can (and should) go beyond a card and grocery store carnations. We're here to help. We teamed up with our friends at Etsy to bring you our favorite creative ideas for Valentine's Day gifts.

The best part? These gifts are thoughtful, custom-made, and require the least possible effort on your part while still impressing your Valentine. Just order the art and upload or ship it to us (for free). We'll custom frame it and ship it to your (or their) door ready to hang.
1. Printable Family Tree
For the couple that's been through it all (maybe even a grandchild or 10), this printable family tree is the perfect way to celebrate the best parts of sharing a life together. Share the first names of your family members (or their cutest nicknames) with EH Creates, and they will create a custom family tree. The digital file will be ready in days, and we can take care of the printing and framing for you! This also makes a great Valentine's Day gift for your parents and grandparents!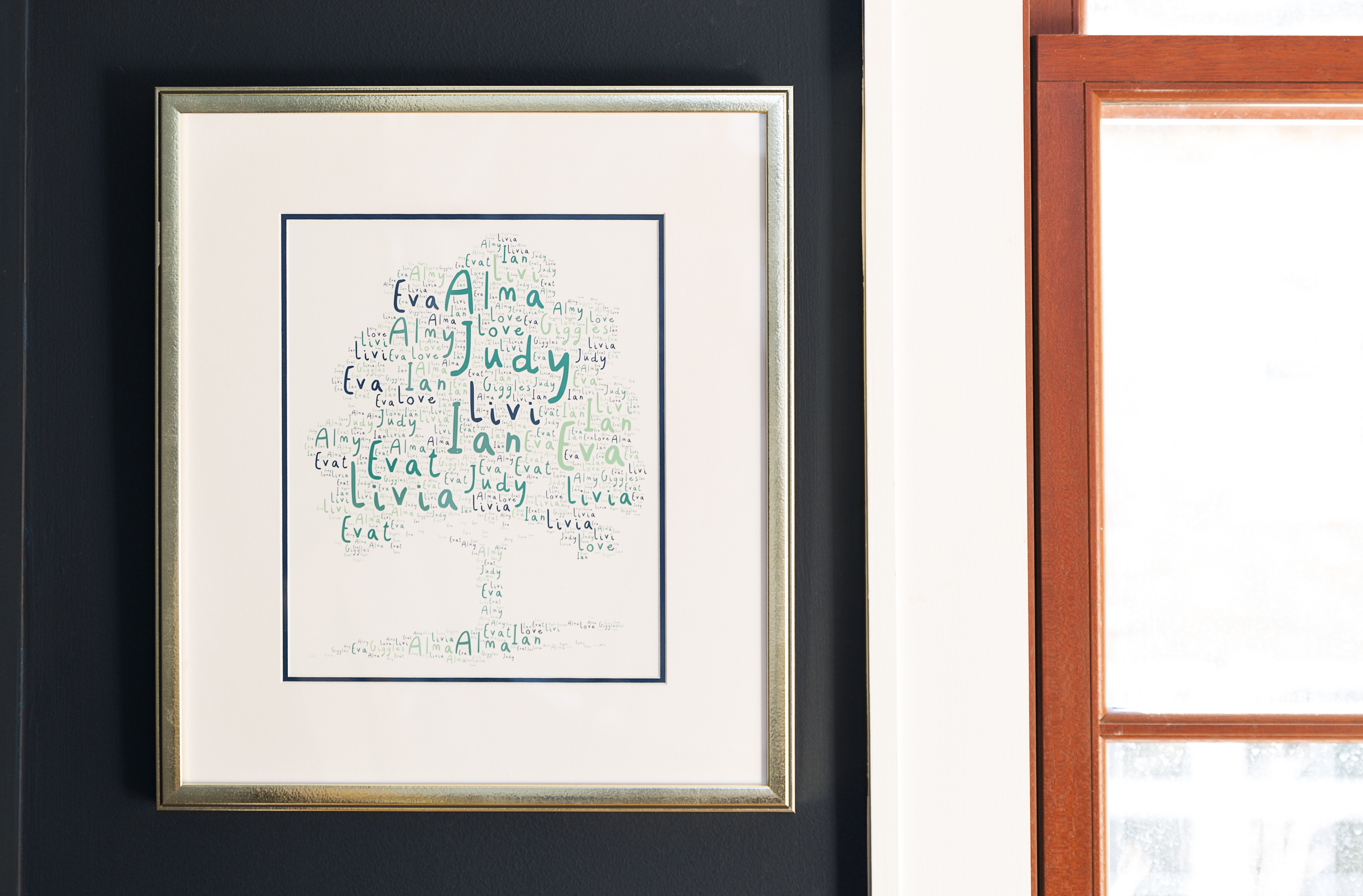 2. Framed Wedding Vows
If you're married, you have wedding vows. And framed wedding vows are very popular at the moment, so these are perfect for a design-forward spouse. Minty Prints will create a beautiful digital print of your vows. Upload the digital file to Framebridge, pick a frame, and we'll handle the rest.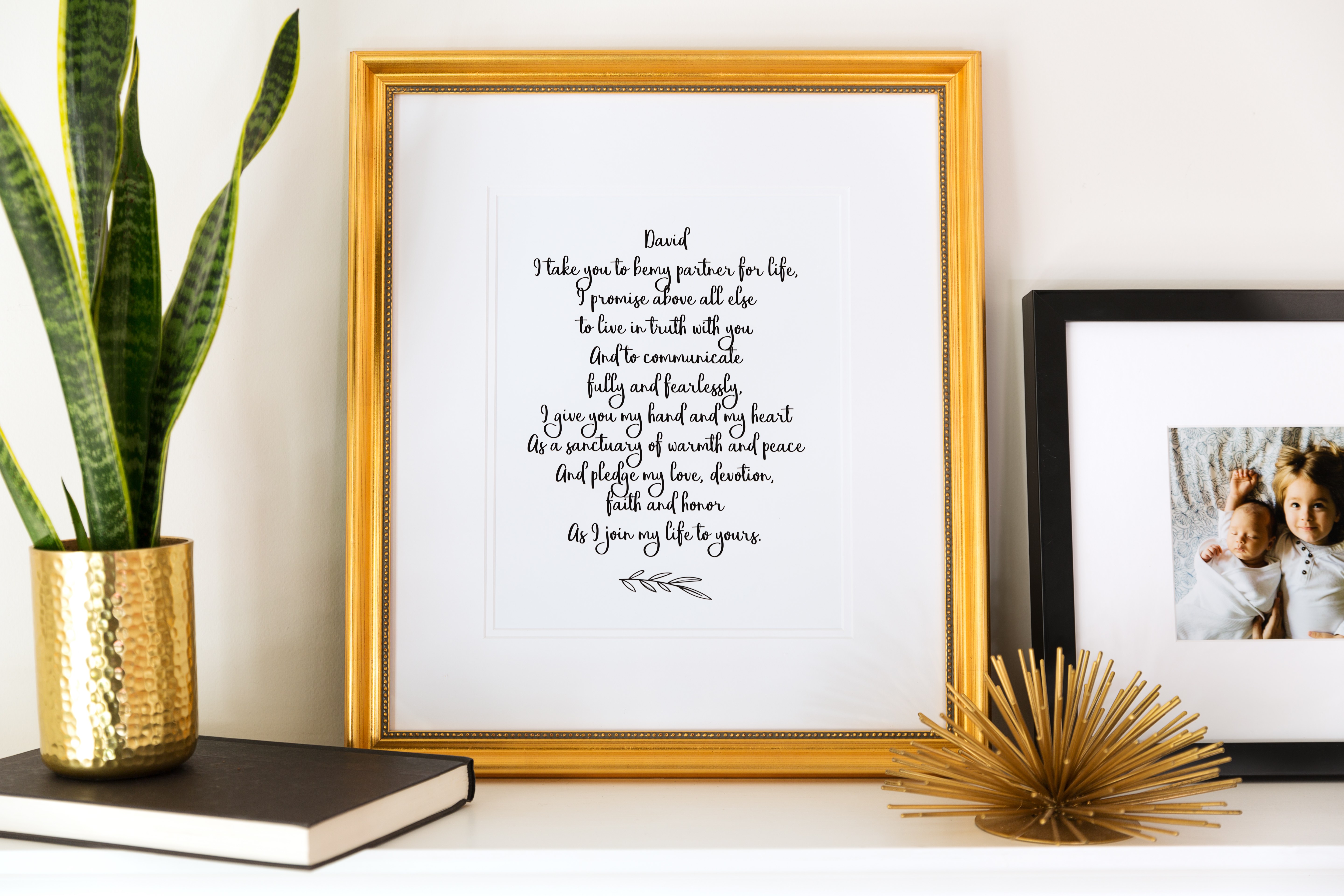 3. Polaroids & Instax
When in doubt, you can't go wrong with an analog photo of the two of you (or a copy of one). Bonus points if it looks vintage or is a little distressed. Float mount it like these photo strips for an especially classy, slightly unexpected take on couple's portraits.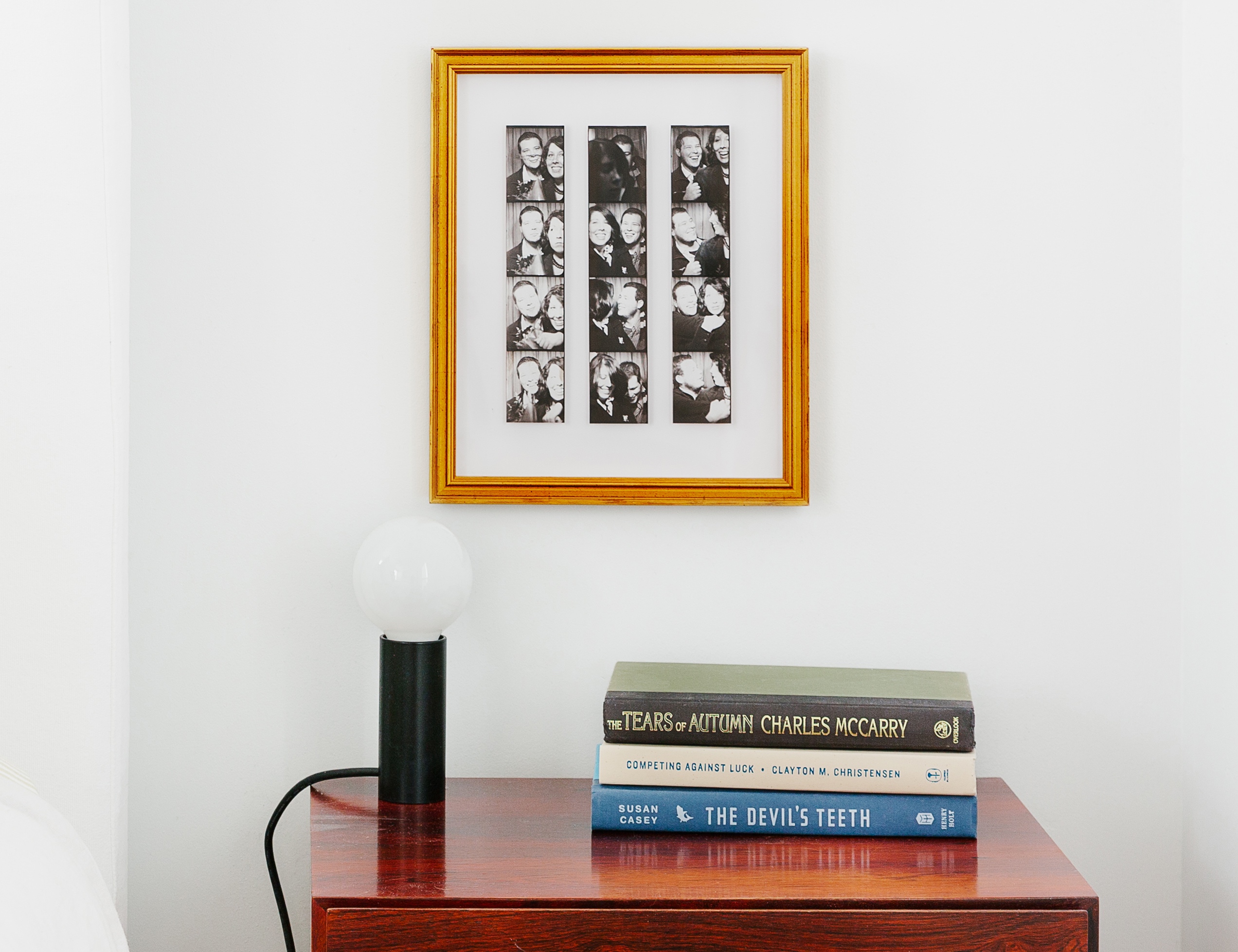 4. Custom Paper Dolls
If you grew up with paper dolls, these meticulously handcrafted paper dolls by Jordan Grace Owens are sure to be the perfect mix of nostalgia and delight. Share images of your family with Jordan and she will create movable paper dolls that look just like you and yours. Frame them and this may be the cutest family portrait of all time. (Remember to include a pic of your dog or cat!)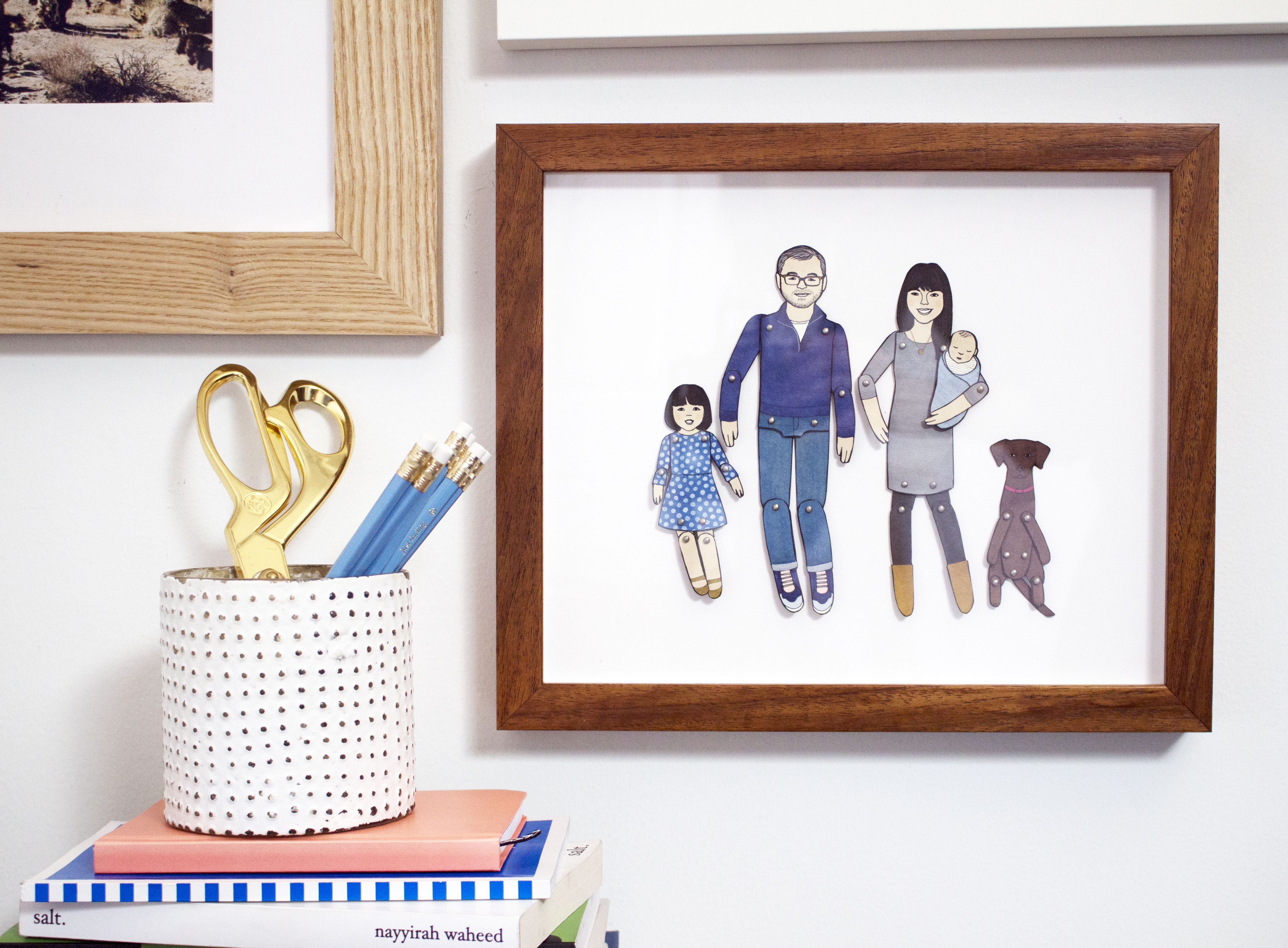 5. Your Wedding Invite
What's more romantic than a souvenir from the day you said, "I do"? Framing a wedding invitation is one of the most inventive ways to commemorate your wedding. You obsessed over every detail on that tiny piece of paper, and it remains a symbol of your new beginning as a couple. Pro tip: it'll look great float mounted.
6. Sound Wave Print
For all your inside jokes and silly nicknames, Finch and Cotter will make a custom print of a sound wave from a recording of your voice. 1. Say something funny, sweet, and totally you. 2. Record it with your phone. 3. Frame the sound wave print. It's a super easy way to share a custom message and makes for trendy, modern wall art.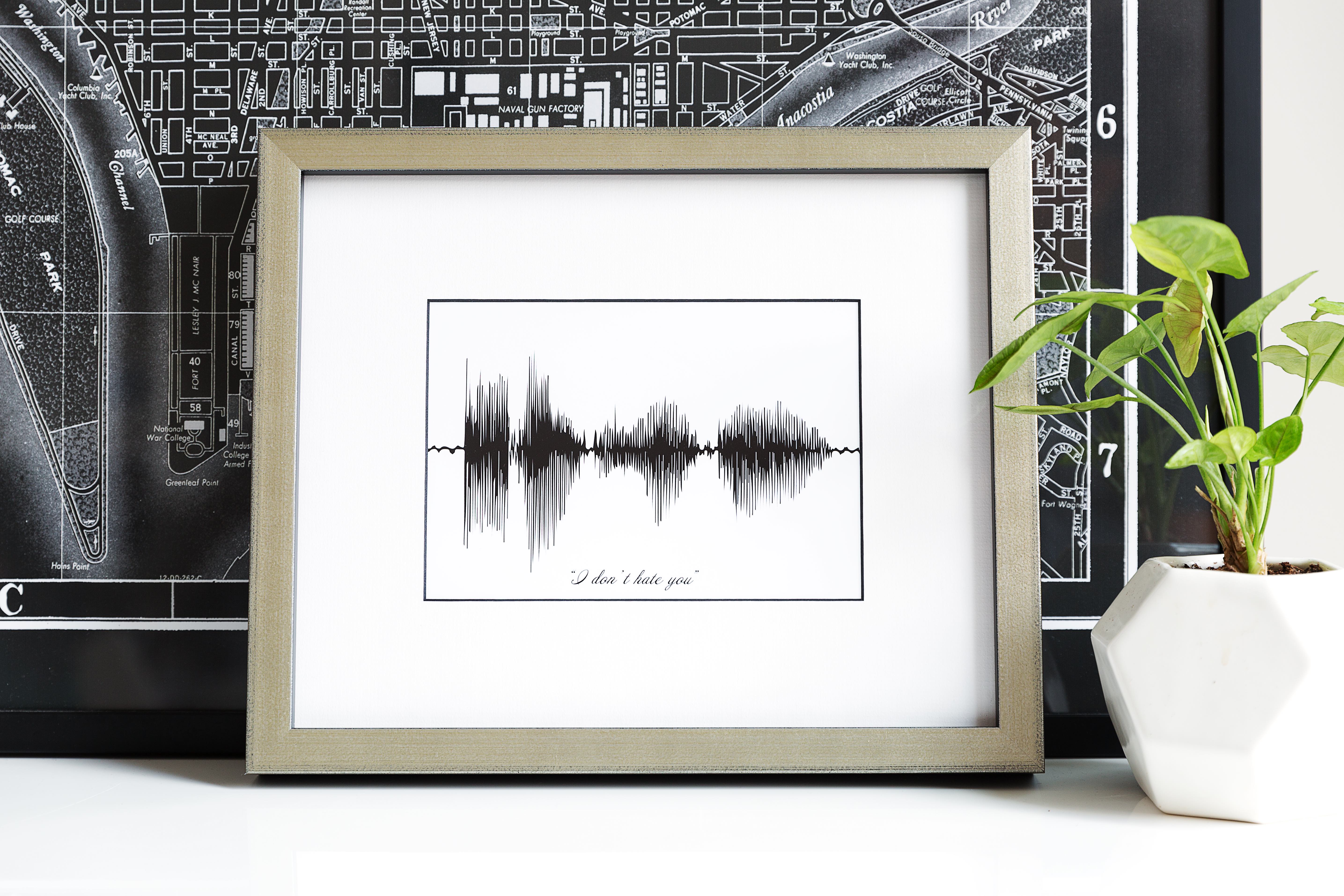 7. Paper State Cutouts
We haven't seen anything else like these delicate paper creations by Paperhugger Studio. Choose your state and add a custom message (engagement, wedding, and birthdates are just a few options) and frame the lacy cutout against a colored accent mat for art that's truly one-of-a-kind.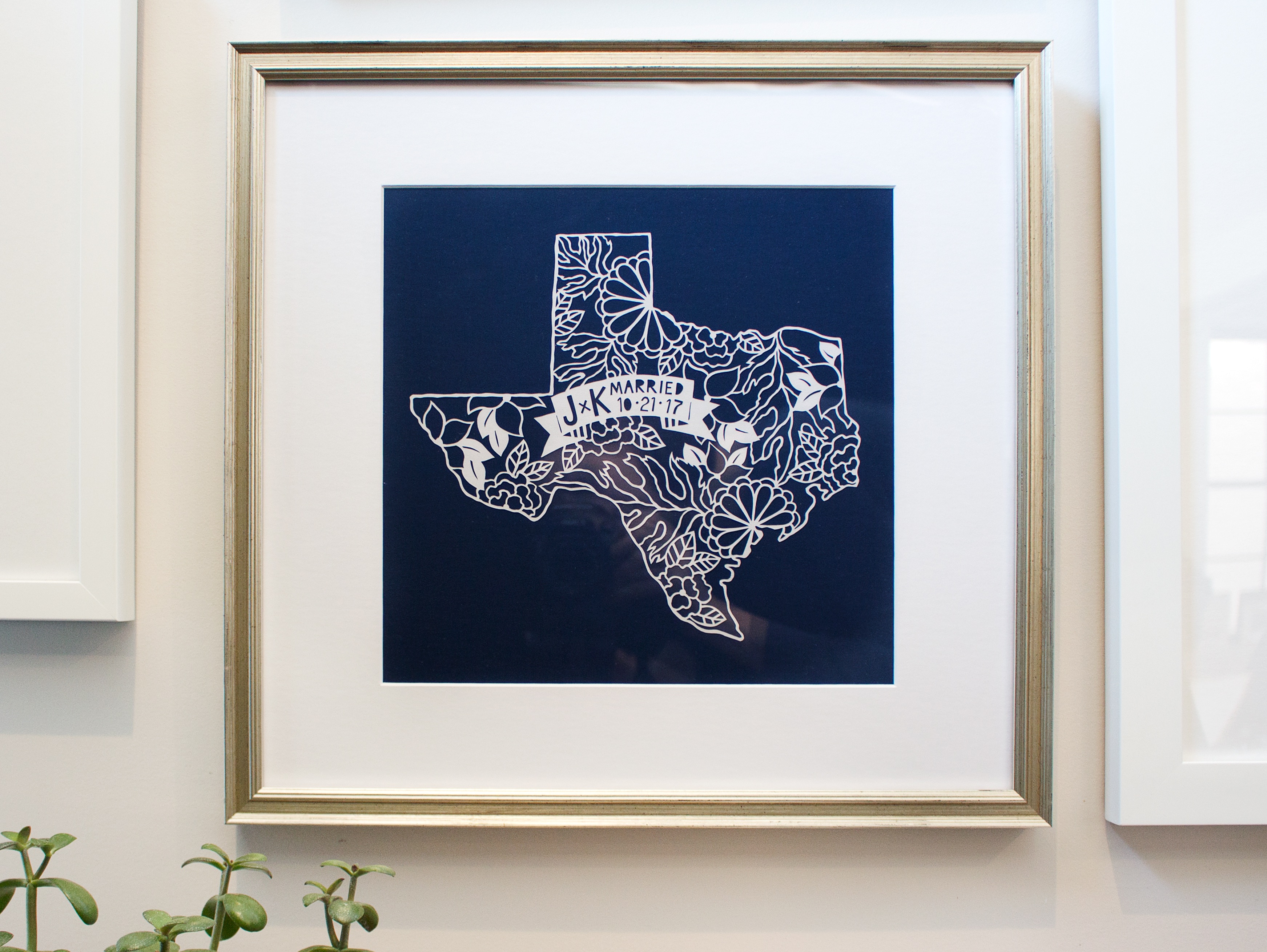 8. Watercolor Portraits of Your Pet
You know your dog is cute, and everyone else should too. Upload a favorite photo of your pet, and Iconography Print will create a gorgeous custom watercolor painting of your pet. The best part? Because they send it as a digital download, the watercolor will be ready for you to print at any size in just days. Upload it directly to Framebridge for a fast, thoughtful way to celebrate your pup.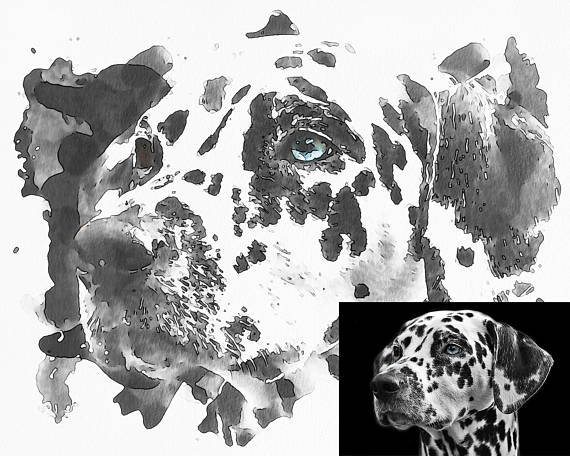 9. Weird Art Prints
Like this one from My Name is Not Darren. Or these from Willian Santiago. Or these sneakily insightful, playful prints by Jean Jullien.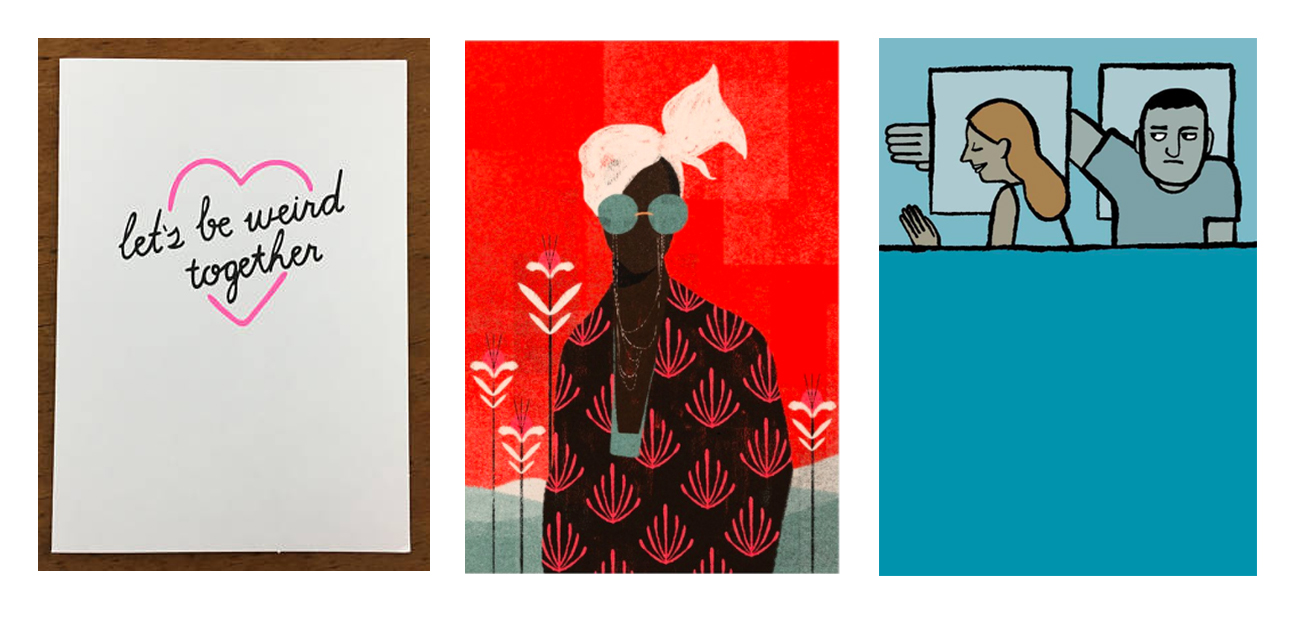 10. Other Stuff You Saved
We save stuff. We know you do too. So grab that shoebox from under the bed and go through the notes, tickets, and other things you couldn't bear to throw away. Souvenirs from your most memorable moments as a couple - movie tickets from your first date, maps from an iconic road trip, love letters you wrote each for that summer you did long distance - these are the things that speak to your love story. We pulled together some more inspiration from our customers. Check out their love stories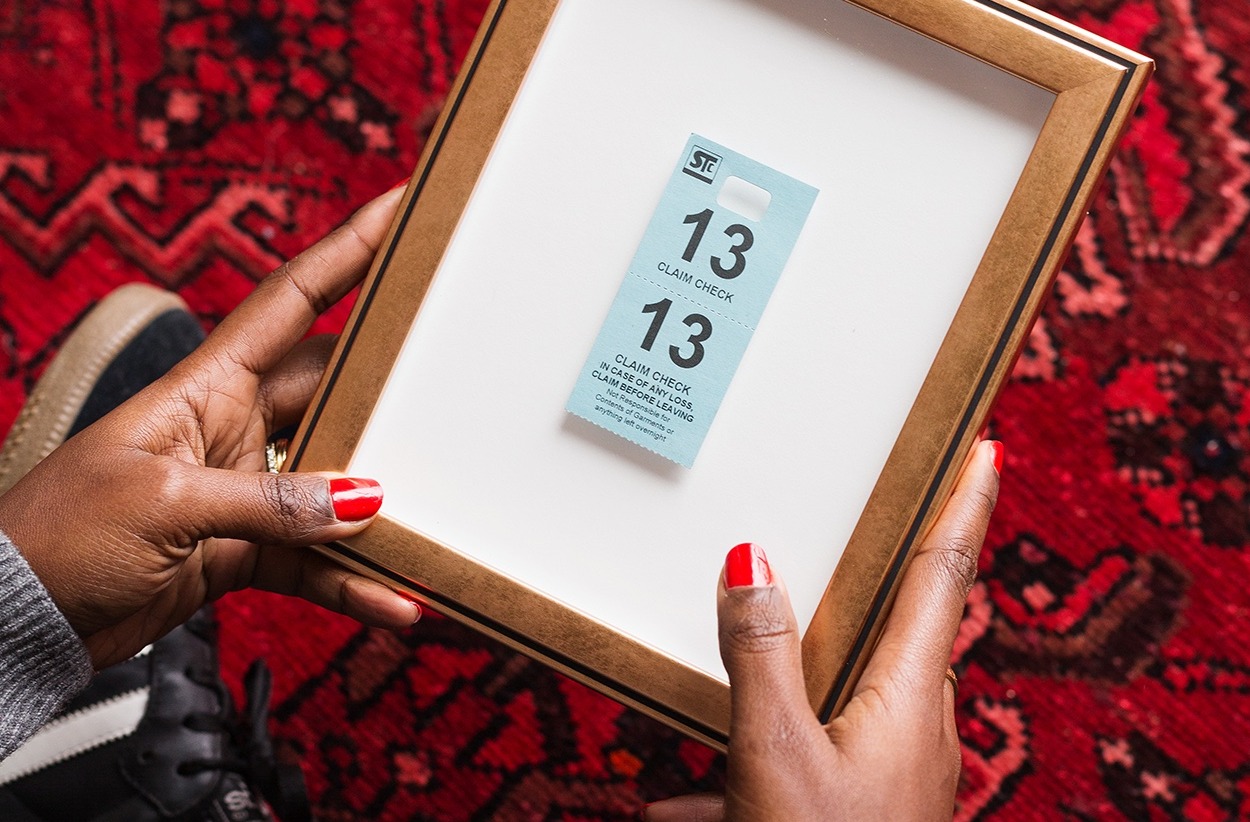 Looking for more Valentine's Day gifting inspiration? Here are the three things all perfect V-Day gifts have in common.
---
Framebridge: I loved you since this.