10 One-of-a-Kind Gifts for Mom

Your relationship with your mother is totally unique, and her Mother's Day gift should be too. The good news is that a gift she would love is probably already on your camera roll - or in your attic. (Both could probably use some cleaning out, and you never know what you might find!) Here's some inspiration for items and photos that you can frame as gifts for the moms, mentors, and inspiring women in your life.
From her old passport to that selfie where you look like twins, getting it framed is easy - like, just-a-few-clicks easy. Here's how to give Mom a one-of-a-kind gift that will actually get there for the Big Day.
1. Select a frame style.
2. Upload a digital file for us to print, or mail us your art.
(We'll send you a free, pre-paid shipper.)
3. We'll custom frame your gift to Mom and ship it to you, or her, for free.
Don't forget the note!
On to the gift ideas!

1. Photo of You and Mom Together
This may seem like the most obvious option for a Mother's Day gift, and it's always a winner. A good photo of the two of you is well-lit and sharp, but doesn't need to be serious! Great options are photos from weddings (especially if it's your wedding), silly selfies framed in our Instagram Minis, or photos of you both on vacation. Need some tips for editing your photos? Click here. Trying to pick the right photo to frame? Check out this post.

2. Recipe Card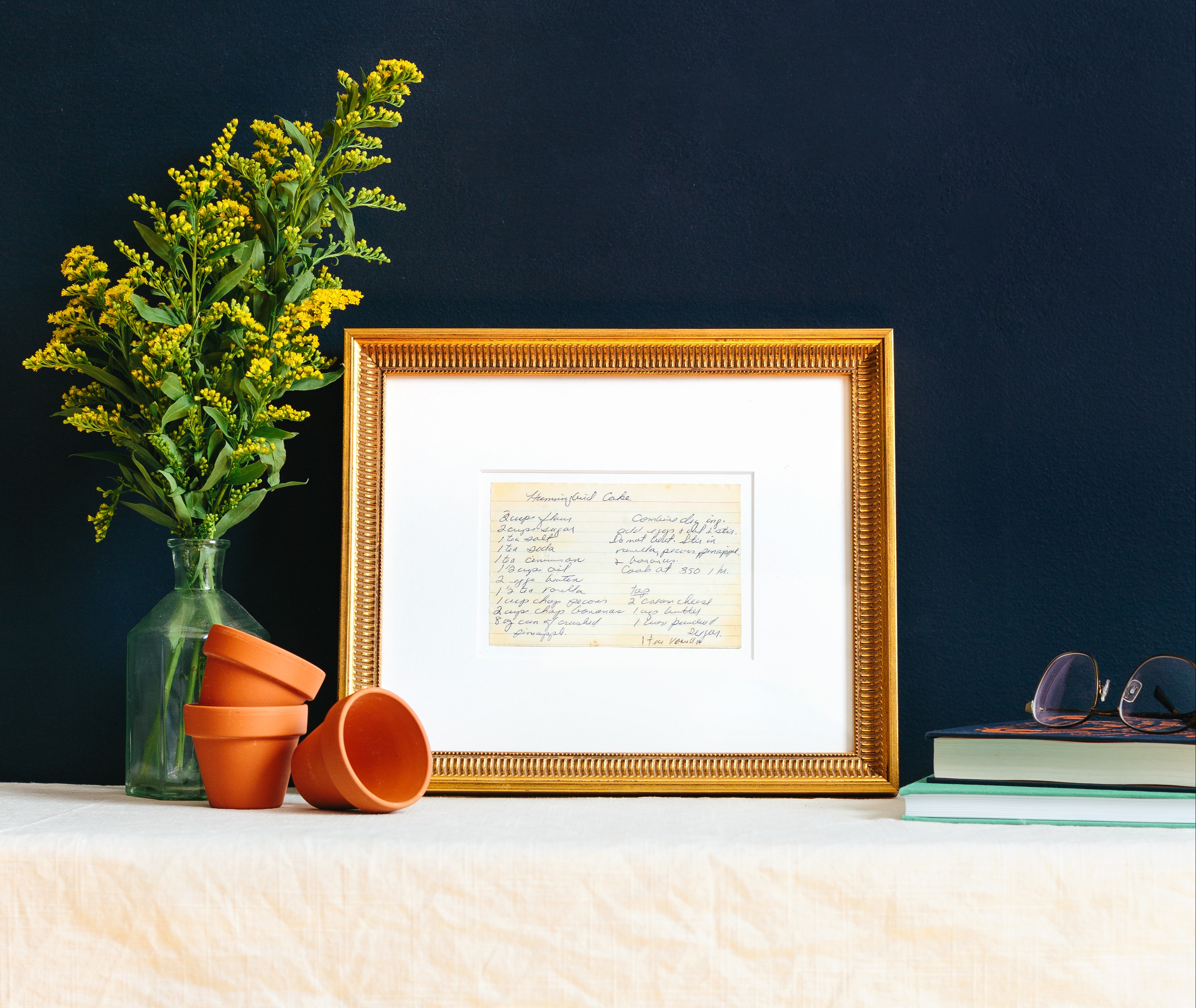 She makes the best lasagna / banana bread / lemon bars, and this gift is just as delicious. Snag a handwritten recipe card and frame it in a classic style like Georgetown, Richmond, or Newport. Definitely opt for a float mount to show off all those worn edges. (Pro tip: recipe cards from your grandmother or even great grandmother make great gifts for your mom. It's the sort of gift that will be passed down for generations, just like the family-famous recipe.)
3. Kids' Art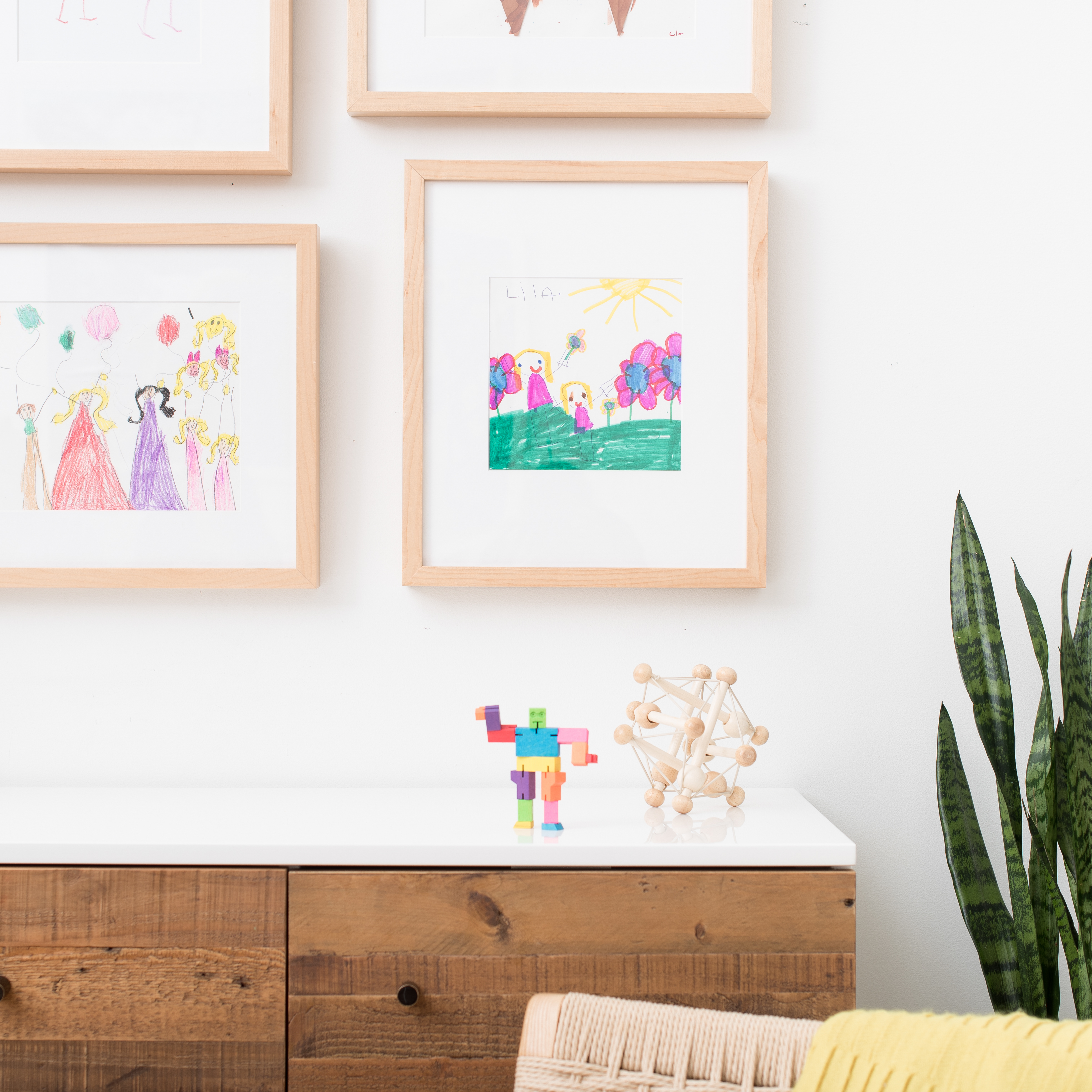 Kids' art is always charming, but it can look totally chic when styled in the right frame. (Nate Berkus approves of framing kids' art as interior decor, and the man is never wrong.) If you have small kids, frame their art as a gift for their grandparents. Another option is to frame one of your throwbacks for a nostalgic gift - think a homemade greeting card you made for your mom when you were eight.
For kids' art, we recommend a clean poster frame like Irvine Slim or Mercer Slim. Our American Hardwoods Collection is also a total winner. (Again, we suggest a float mount for any art with textured edges or even a tentative cursive signature in the corner.)
4. Original Art + Art Prints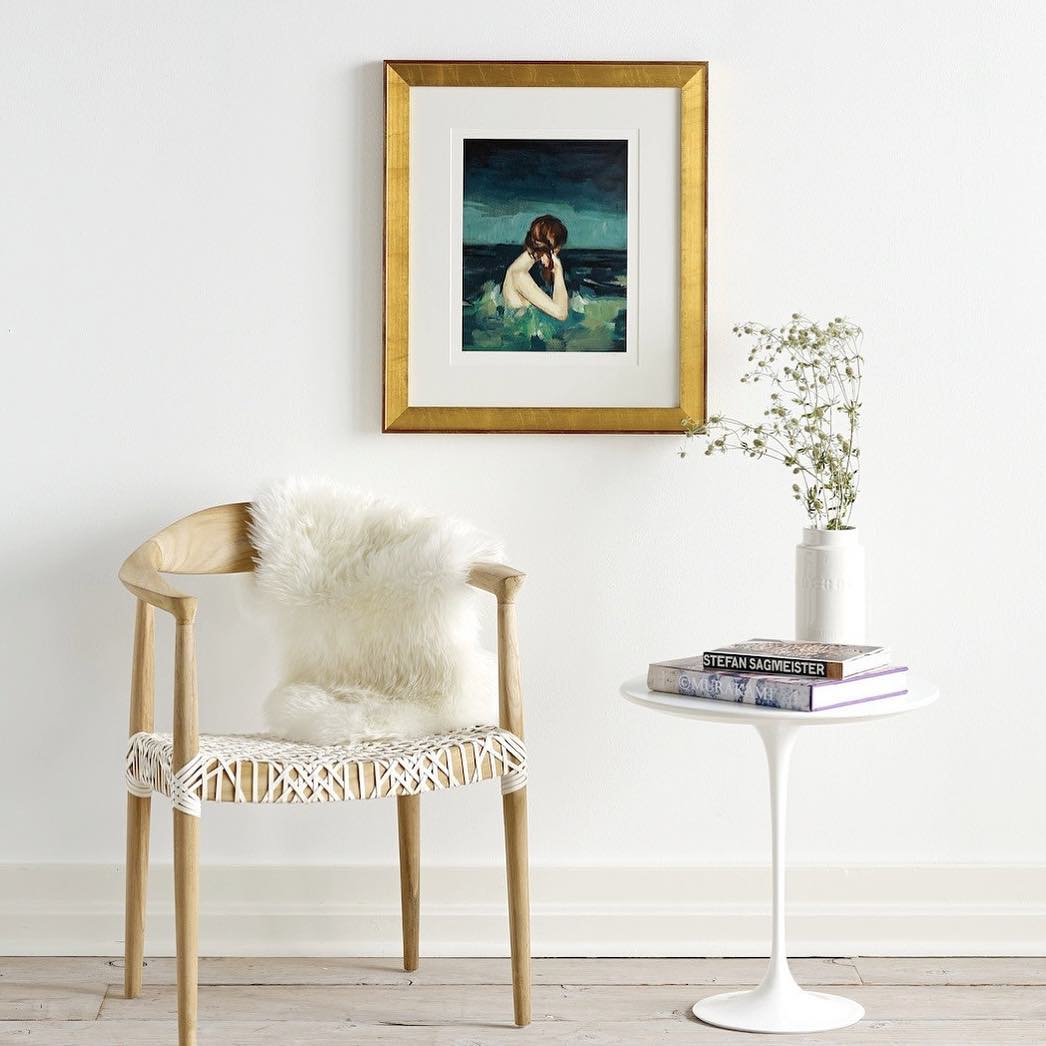 Buying someone art may seen like a big commitment, but it really doesn't have to be! Gorgeous and affordable art prints make incredibly classy, deeply thoughtful gifts. (Plus, they make you look cultured AF.) We pulled together some of our favorite pieces by artists your mom is sure to love along with frame suggestions. So if she likes art (and who doesn't), framed prints are the way to go.

5. Tokens from your travels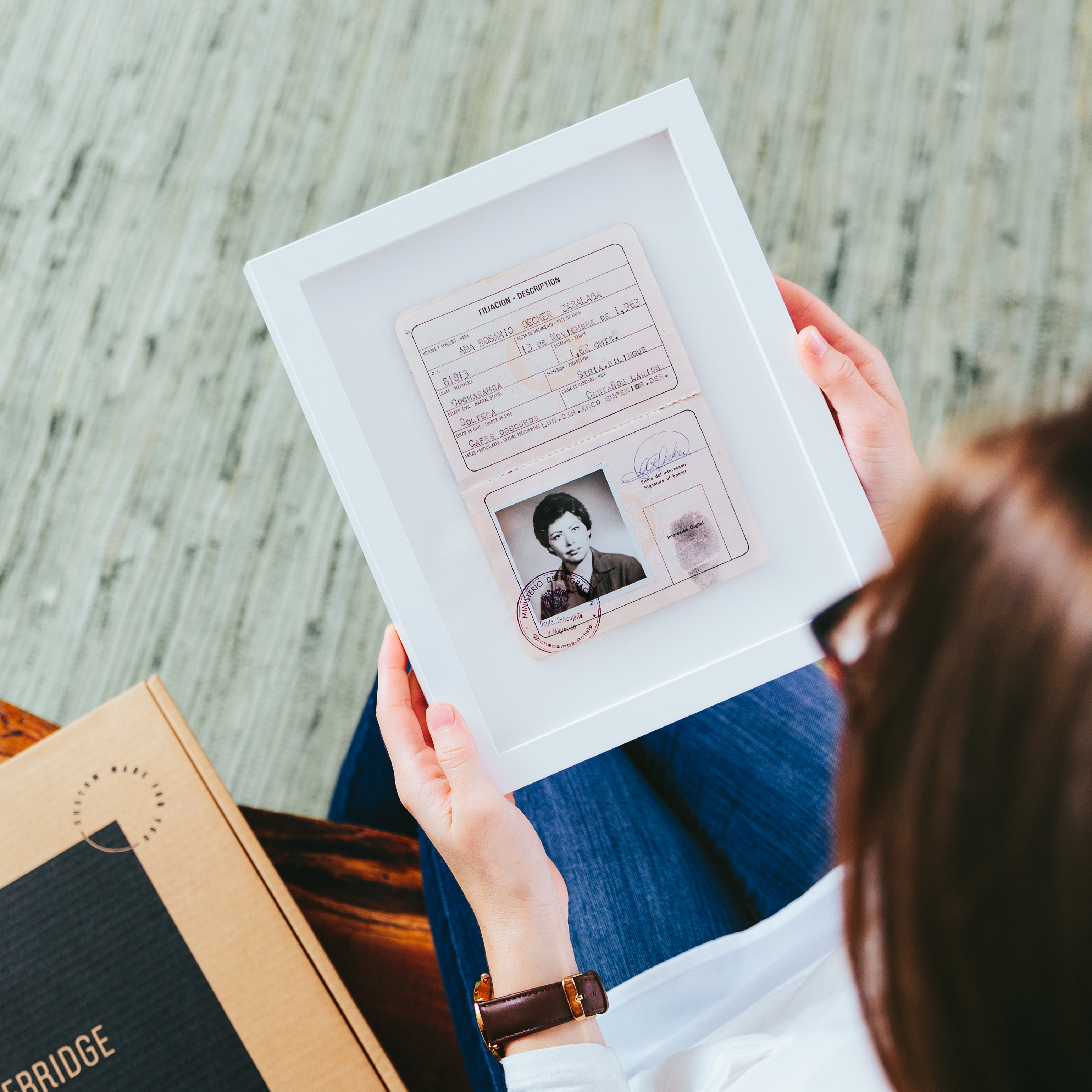 Everything from old passports to airline tickets make awesome gifts to commemorate your shared experiences! Not to mention maps, metro cards, postcards and just about anything else that can sit flat in a frame. For these types of mementos, definitely float mount them and be sure to choose a frame with a deep enough profile. If you select "float mount" as your mat option, the frames will automatically resort to ones with enough depth. Still feeling lost? Our expert designers are here to help. Just send us an email at support@framebridge.com.
6. Little mementos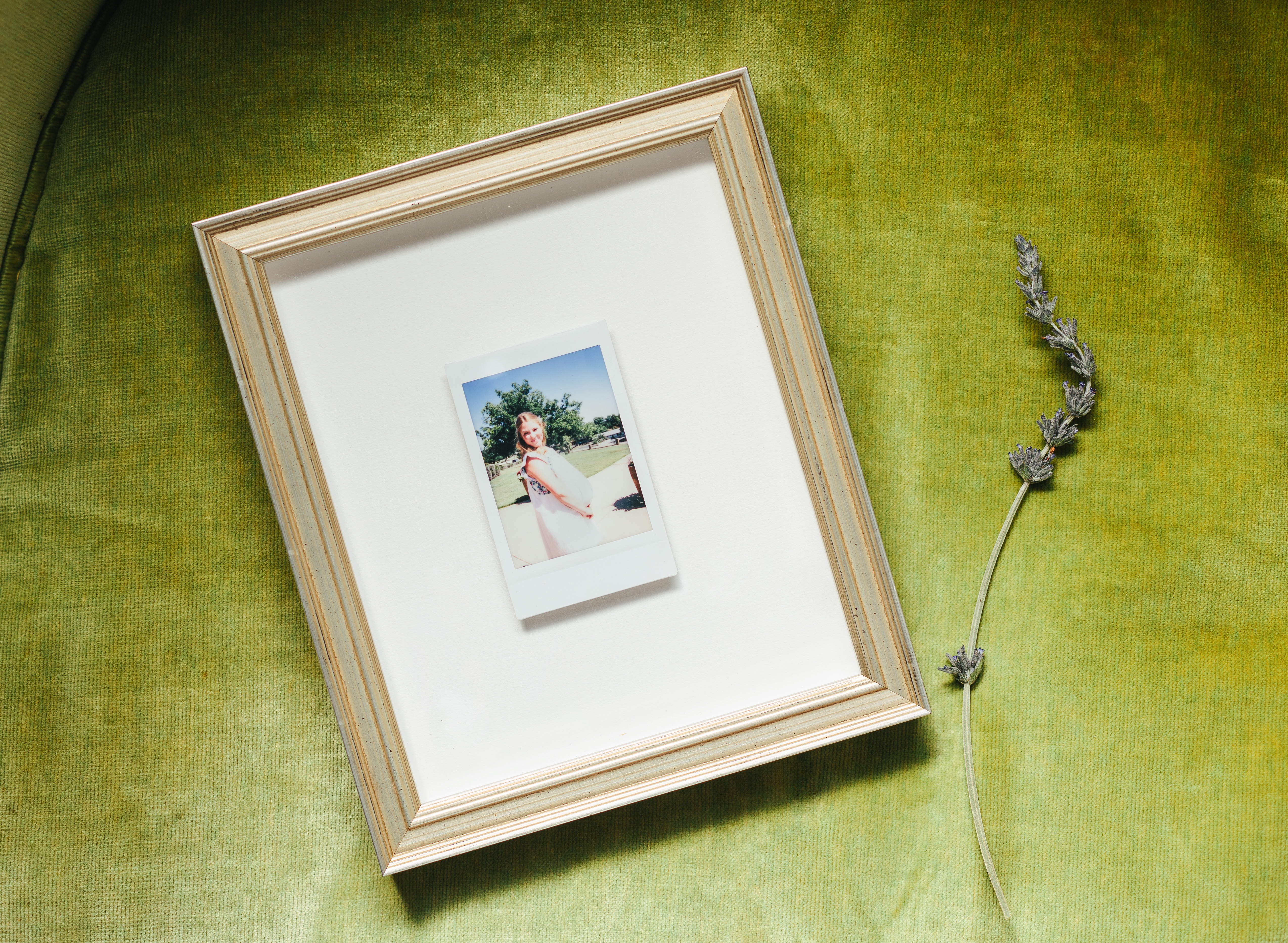 If you're anything like us, you save things: everything from hospital wristbands to concert tickets to menus. Pull out that shoebox in your closet to find the perfect gift for mom, or better yet, go through the stuff in her attic. Here are some starting points for inspiration: A matchbook from your parents' wedding. An old polaroid from her college days. A greeting card you made for her when you were a kid. Textiles like old scarves, pieces from tablecloths, baby clothes, or any other meaningful piece of fabric that can lie flat in a frame.
7. Full Family Portrait
Whether your family is just the two of you or if she has seven sisters and all the accompanying cousins, nieces, and nephews, a photo of the whole family together is the type of piece that will gain a place of honor in her home. Print it large so you can see everyone's faces, and frame it in a classic style like Newport, Georgetown, or Bowery for a photograph that will be a true family heirloom. (This gift is especially great for grandmothers and family matriarchs!)
8. Old Family Photos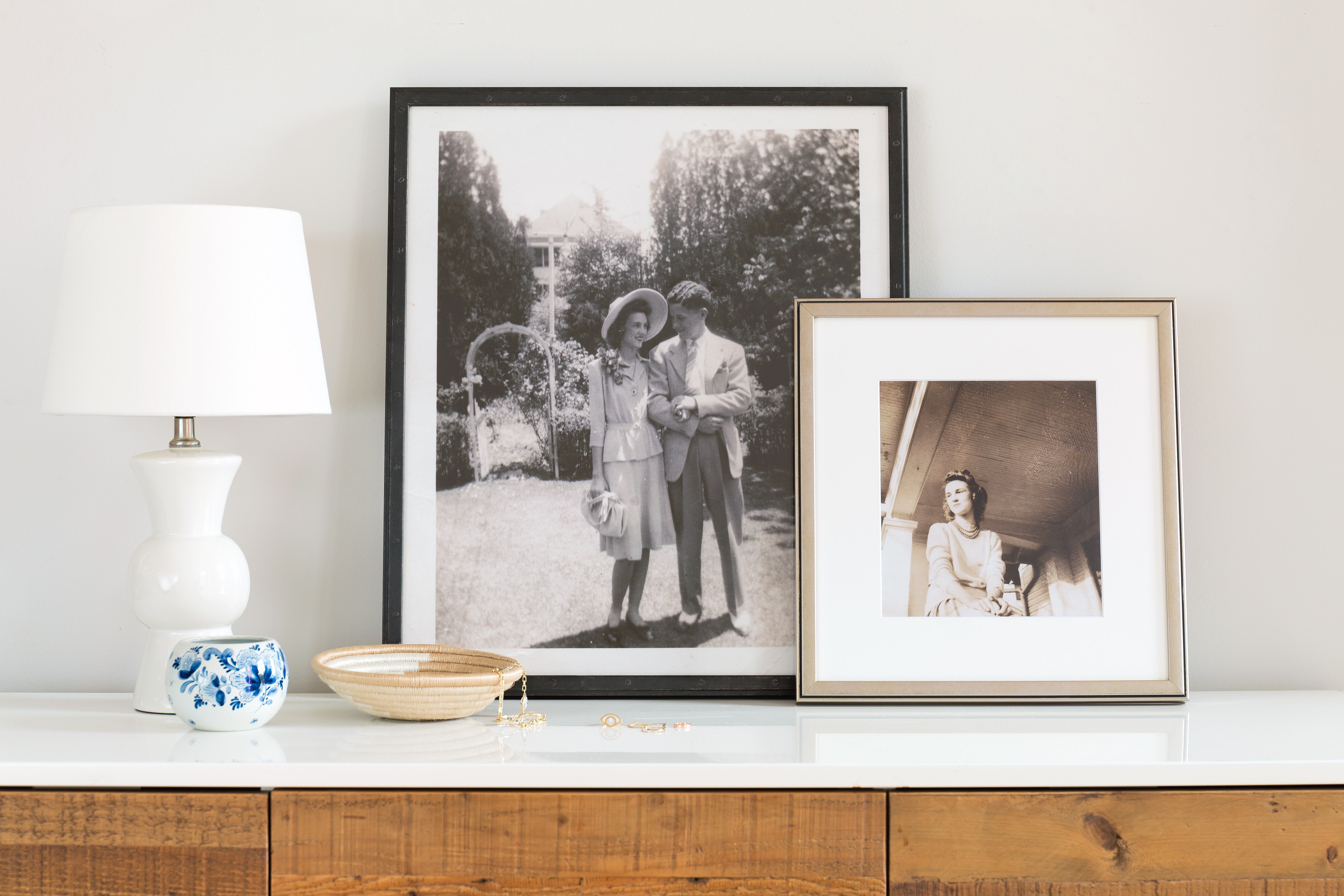 Turn to your mom's or grandmother's old photo albums for vintage treasures. There's a few ways to frame old family photos. You can always frame the original - opt for a float mount and a classic frame like Newport, a modern frame like Ventura, or get a little funky with our industrial Bolton frame. But here's the best part: you can easily make copies of old family photos.
Just create a digital version by taking a photo on your phone and uploading the photo to Framebridge. (For an even sharper image, you can scan the photo to obtain a digital copy.) We'll double check the resolution and give you size options for printing. Then we'll print your photo on acid-free paper with archival ink for a fade-free copy of your favorite vintage photos. (Plus, these copies mean you can give the same photo as gifts to different family members!)
9. Baby Pictures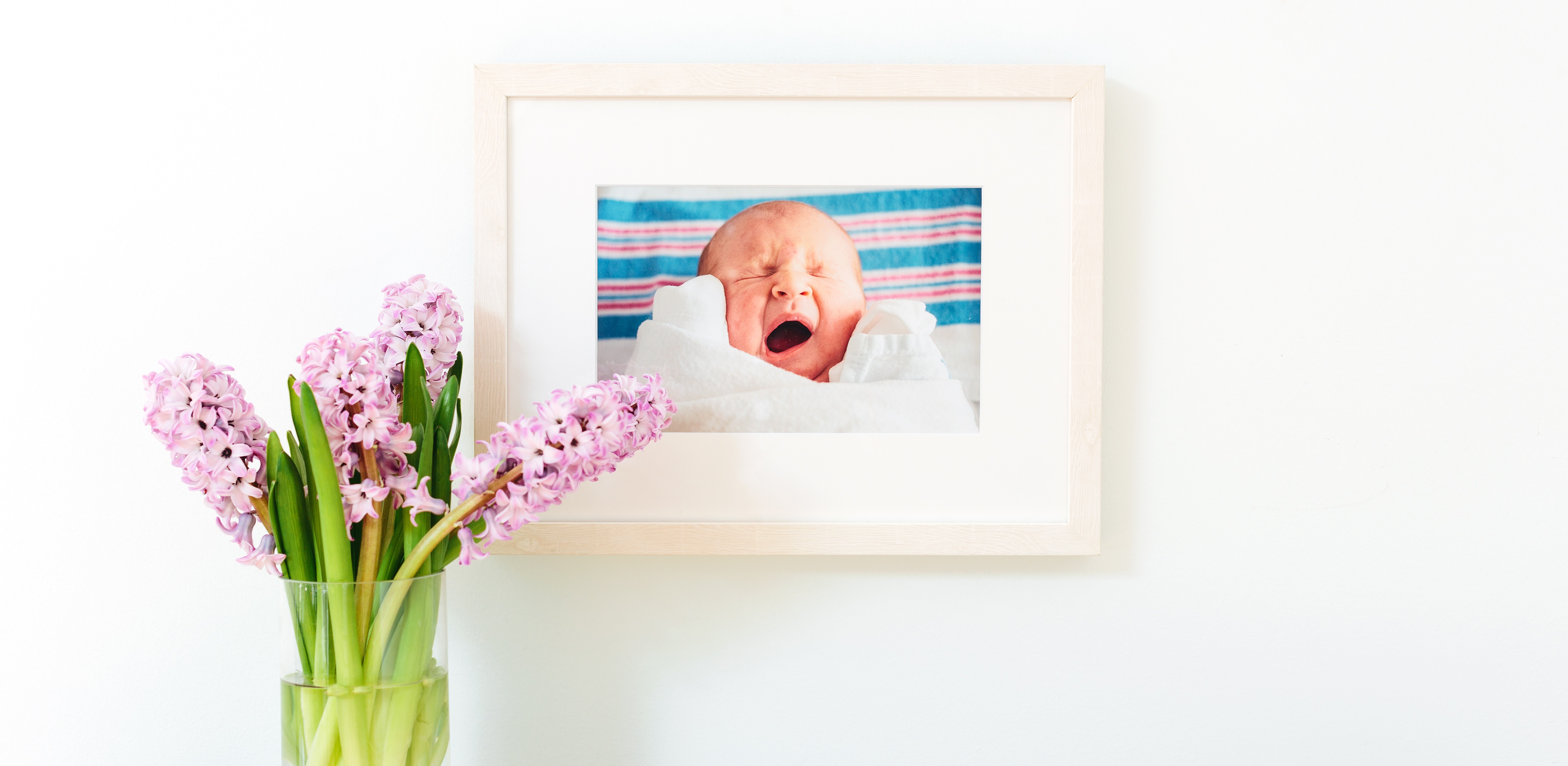 Bear with us. If you have kids, you probably already know that your parents are obsessed with photos of their grandchildren. (The author of this fine blog post has a grandmother who recently bought an iPhone for this express purpose.) We guarantee you have lots of photos of your little one. Pick one you know your mom loves, and frame it up real nice for her. For baby photos, we recommend Irvine Slim, Newport, and Rosemont.
10. Multi-generational photo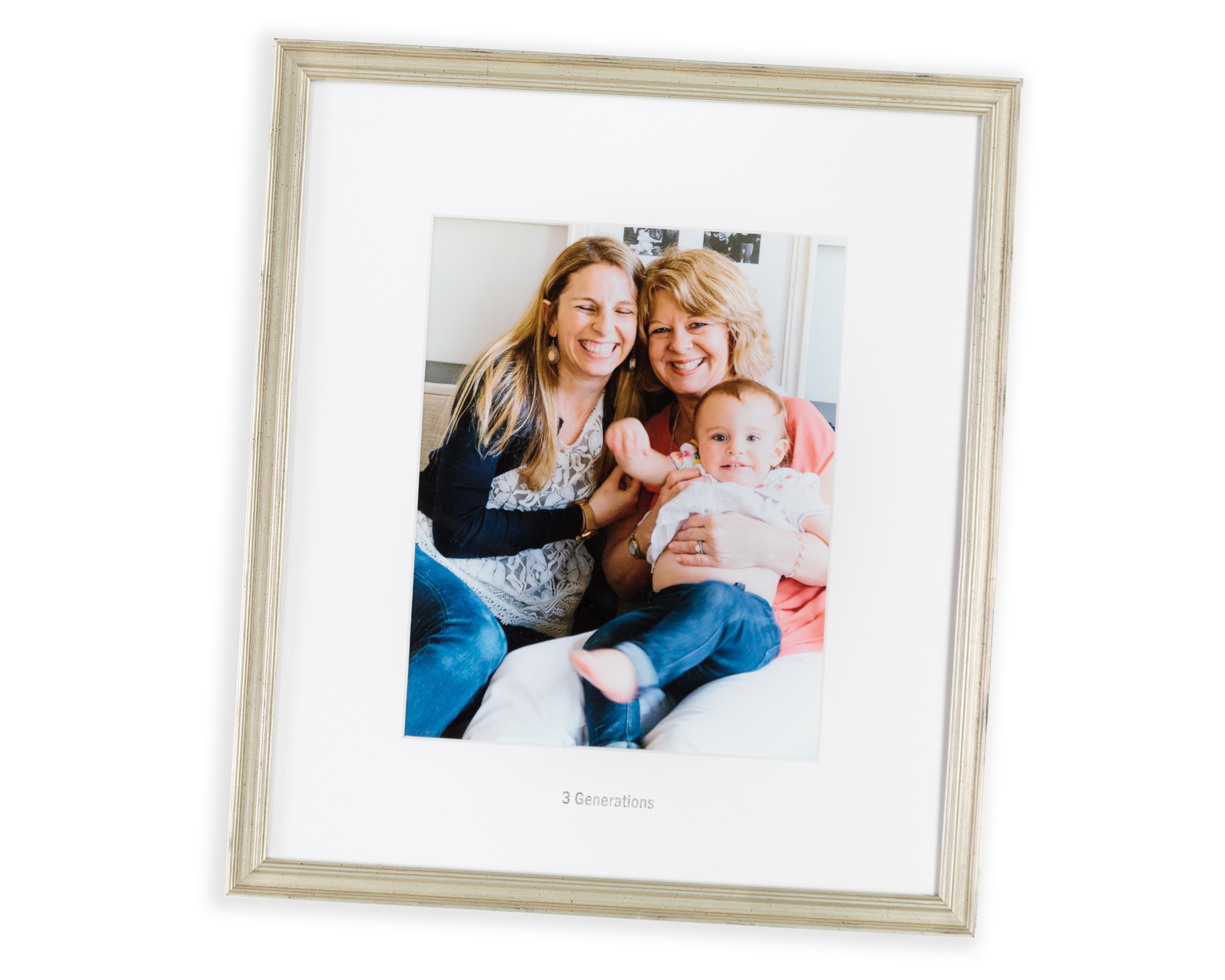 The be-all, end-all of a family of inspirational women. Get a photo of the generations all together: grandma, mom, you, and maybe even your kids. (To our male readers, this totally works for you too!) Having everyone together in a single photo really draws out the similarities that persist through the years, from a characteristic lopsided grin to eyes that crinkle when you smile. It's the sort of gift that's sure to make your mom get a little teary-eyed, in the best way.

P.S. Friendly reminder to order frames for mail-in items by April 22 and digital uploads by May 6 for guaranteed delivery (to your house or hers) by Mother's Day. Because we like you, shipping is always free.
You Might Also Like...