10 Frame-worthy Adventures in Nashville

Caught by the siren call of Music City?
Us too. Visit Nashville, Tennessee to see the shows, delve into America's richest center of music history, and explore a rapidly reviving city center. Remember to take lots of pictures, and never pass up on the souvenir poster. Here at Framebridge we offer simple, affordable custom framing so you can frame all things Nashville, from postcards and posters to t-shirts and jerseys. Don't miss these 10 Nashville experiences guaranteed to yield frame-worthy memories.
1. Country Music Hall of Fame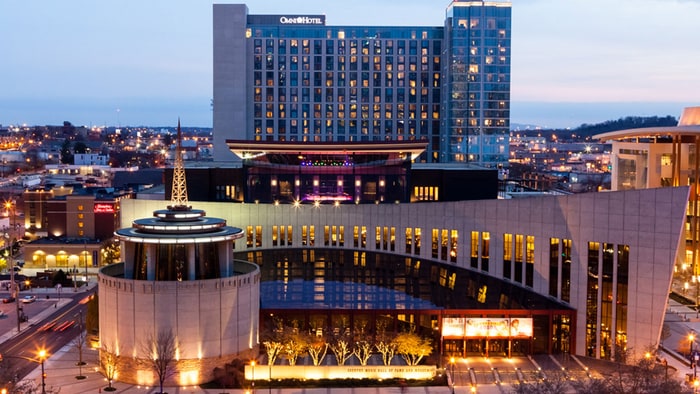 One of the world's largest music research centers and collection of music artifacts, the Country Music Hall of Fame and Museum is a must see. Almost a million people travel to Nashville each year to see the legendary museum. Membership to the Country Music Hall of Fame is the highest honor a country musician can receive. Members include legends like Johnny Cash, Patsy Cline, Dolly Parton, and Elvis Presley. When you visit, don't skip the gift store. We can custom frame photos, postcards, records, LPs, t-shirts, and even your ticket for museum entry.
2. RCA Studio B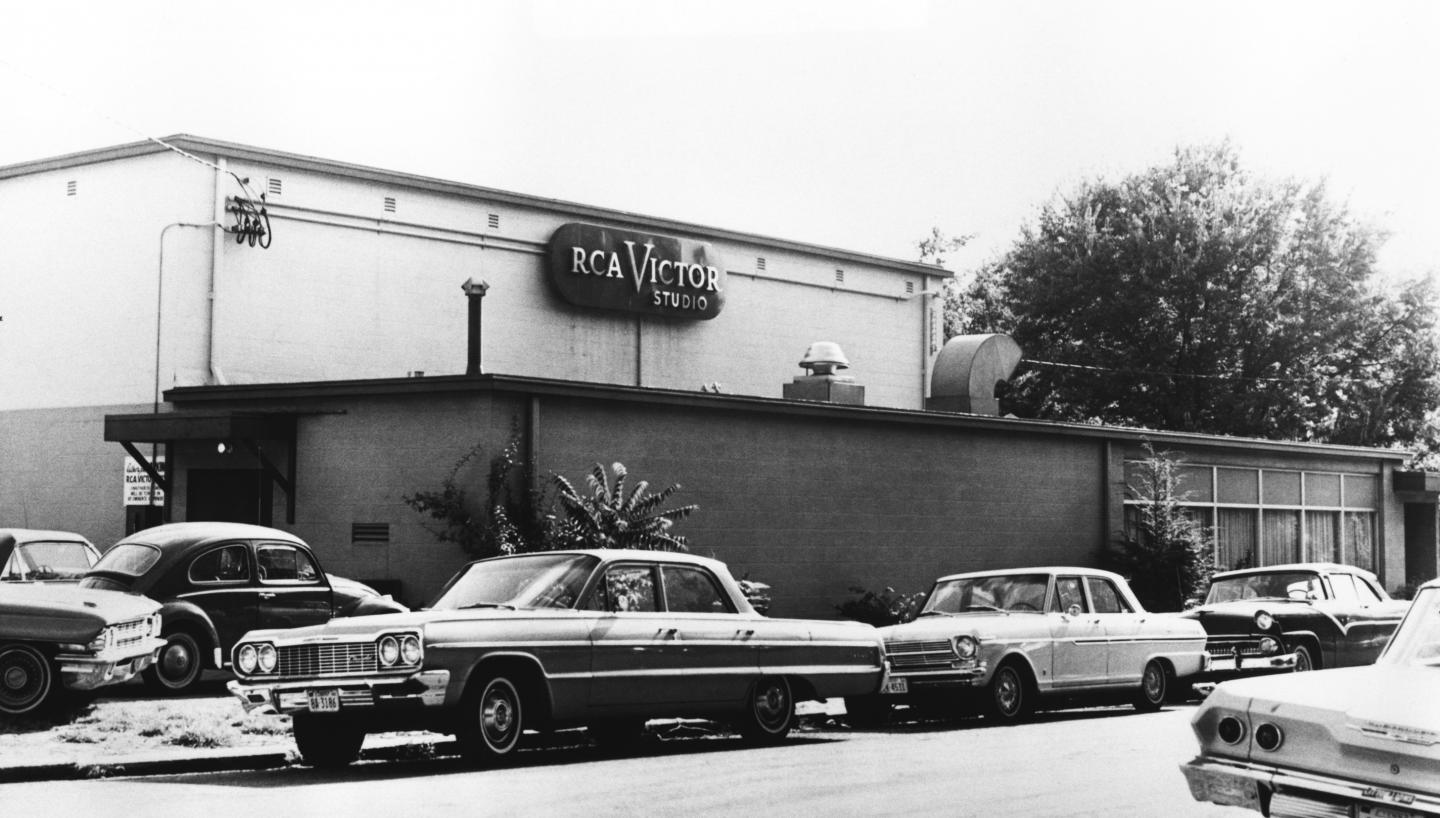 The Historic RCA Studio B is the center of Nashville's history as a recording center. From 1957 to 1977, the studio was the home of RCA records. Stars like Dolly Parton and Elvis recorded their most famous songs here. Make sure you take lots of photos, because your musical Nashville memories will look great when custom framed.
3. Hatch Show Print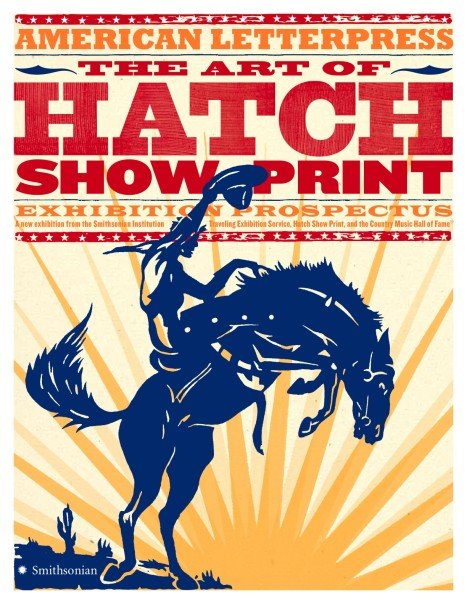 The Hatch Show Print is home to designers and printers who create over 500 posters each year for venues and artists. They use nineteenth design technologies to give modern posters a vintage feel. Their designs are instantly recognizable around Nashville, and one of these prints makes for the ultimate souvenir. We custom frame tons of Hatch Show Prints each year, and we love seeing what shows our customers have seen! We can custom frame any print size, and you can work with our designers to pick to pick a frame or choose yourself from our wide offering of styles. So don't hesitate pick up a few prints during your visit for an instantly evocative Nashville memory.
4. The Parthenon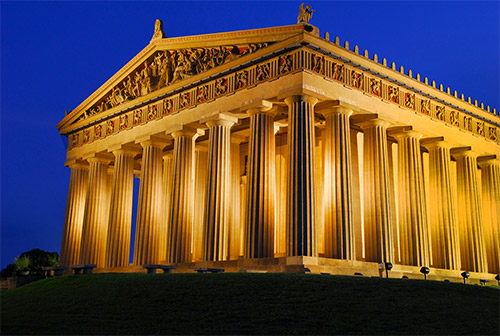 Located in Centennial Park, The Parthenon is a full scale replica of the original in Athens. It houses a 42-foot tall statue of Athena. But that's just the beginning of what the Parthenon has to offer. The building also serves as Nashville's art museum and boasts a permanent collection of 19th and 20th century artists in addition to temporary shows and exhibits. Luckily, photography is allowed as long as your turn off your flash. Make sure you explore the stunning grounds and gardens. Bring the memories home with you by framing your favorite photos in our custom picture frames.
5. Outdoor Concerts

You don't want to miss Nashville's wide offering of outdoor concerts. Famous shows and venues include Musicians' Corner, Full Moon Pickin' Parties, Bluebird in the Mountains, Music in the Vines, Live on the Green, and free concerts at Ascend Amphitheater. Remember to snag the concert poster. In 30 years it might just become a family heirloom. Get framing inspiration on our blog.
6. The Grand Ole Opry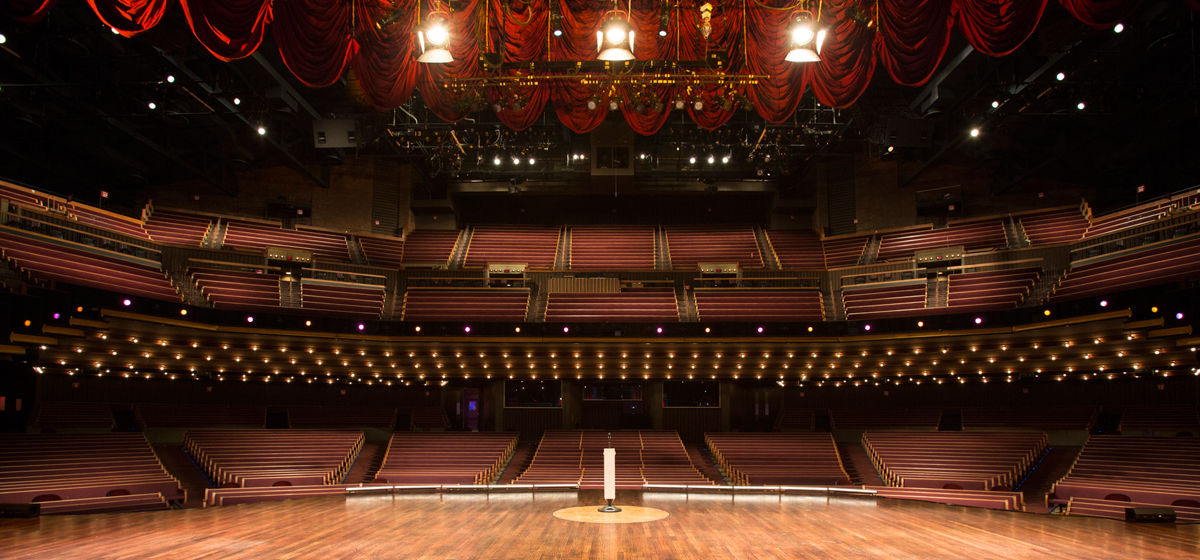 The Grand Ole Opry began in 1925 as a popular radio broadcast. Today, it has grown into a live entertainment extravaganza. By celebrating country music's traditional roots and it's exciting present, The Grand Ole Opry pays homage to the music of America - past and future. Once again, the poster shop is not to be missed.

7. Ryman Auditorium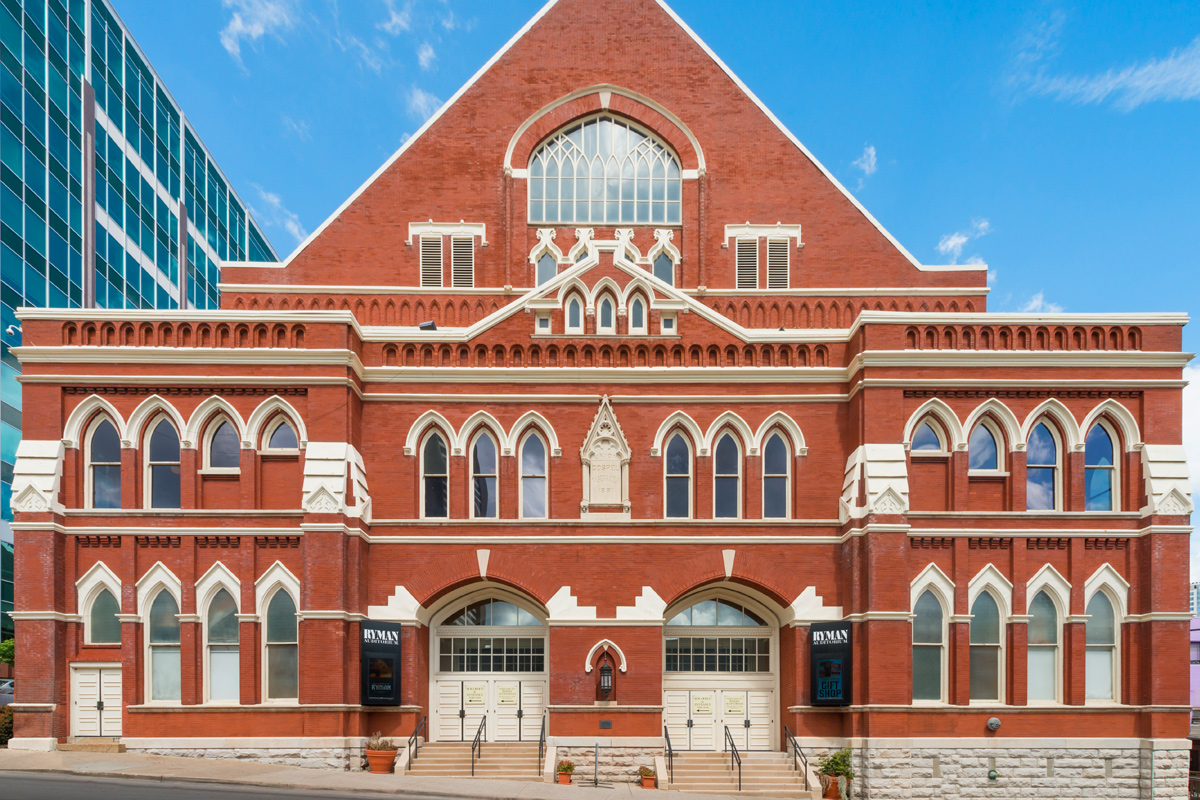 Home of the Grand Ole Opry broadcast from 1943 to 1974, the Ryman is one of Nashville's best-known and most-beloved live music venues. Formerly a tabernacle and with roots in the tent revival movement, Ryman Auditorium is a pivotal location in the history of country music and Americana. After narrowly avoiding demolition in the 1970s, the building fell dormant for many years. Recently revived and renovated in the early 1990s, Ryman Auditorium is worth a visit for it's history alone. The incredible performances are an added bonus.

8. The District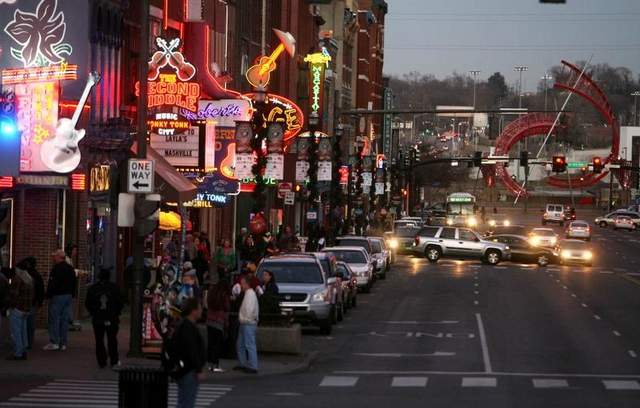 If you need a break between shows, take a stroll through The District, which contains downtown Nashville, Broadway, 2nd Avenue, Riverfront, and Printers Alley. The District benefits from focused economic and community revitalization facilitated by a non-profit organization. Pop in and out of shops, grab some delicious food and drink, and enjoy everything Nashville has to offer. Pick up the free restaurant matchbook, because we can frame it!

9. Andrew Jackson's Hermitage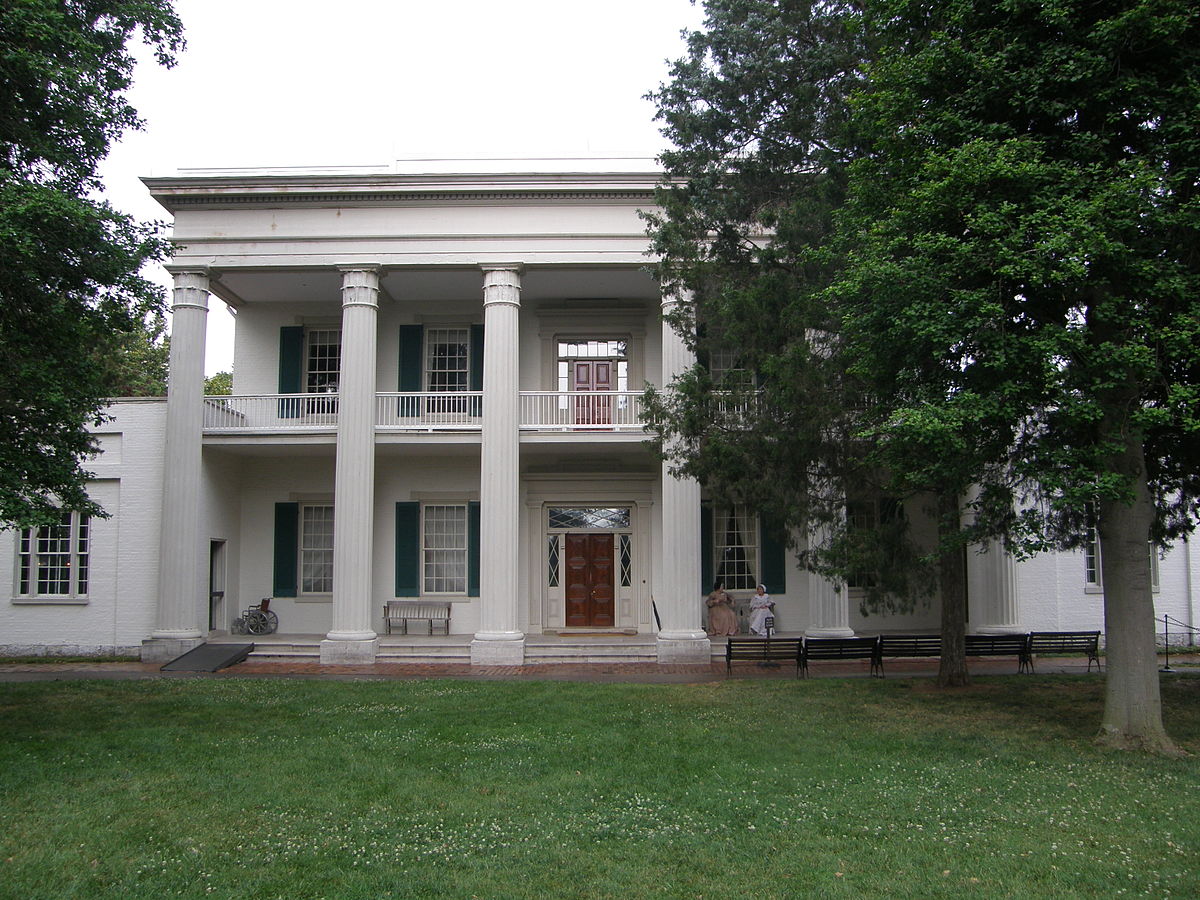 Visit the estate of 7th President of the United States. Tour the house, wander the estate, and visit President Jackson's tomb. The leader led countless battles, survived duels, and is a legendary figure of American history. His legacy is besmirched by his anti-abolitionism and championship of the Indian Removal Act, but the Hermitage museum addresses the impact of those decisions head on. It's an educational experience not to be missed.
10. Tennessee Titans

Catch a Titans game at Nissan Stadium. With seats starting at just $50, you'll have plenty of cash left over to get a Titans football jersey as a souvenir. Wear it proudly, or custom frame your jersey to protect and display it for years to come.
---
Framebridge: custom framing for everything Nashville