We believe in the power of stories.
100cameras works with kids around the world who have had challenging experiences to help them process and tell their own stories through photography. Together, our goal is to give these students a platform to amplify their voices.
Chicago program feature video by Andrea Arevalo, courtesy of 100cameras
About 100cameras
100cameras partners with local organizations and schools around the world to teach kids both technical photography skills and storytelling methodology, ultimately impacting how they view themselves and their role in their community. They then provide a platform to sell the students' photographs with 100% of the proceeds directly funding the most pressing needs in the students' own community. Not only are the students able to process their own emotions and tell their stories, they also take full ownership of the contributions.
Learn more >
Chicago program feature video by Andrea Arevalo, courtesy of 100cameras
Supported Programs
In 2020, our Giving Tuesday fundraising efforts fully funded four new community-based photography programs across the US.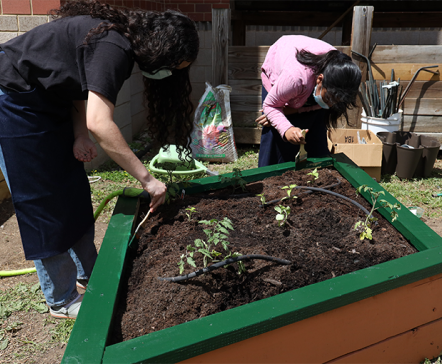 Columbia Heights Educational
"The 100cameras model promotes "self-discovery and the provision of communal needs." The CHEC mission advocates that our students become "intellectually curious scholars who are articulate communicators in two languages, critical thinkers and consumers, cultural ambassadors, and contributing community members."

- Desepe De Vargas (Art Teacher & Administrator)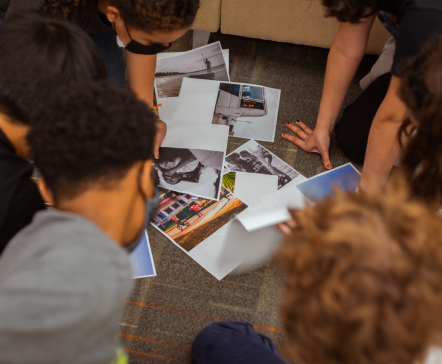 Roosevelt Island Youth Center
"We envision that this partnership could provide for a deeper connection to Roosevelt Island's rich history by exploring the island through a photo lens, capturing the islands' iconic landmarks… and the diverse community. In addition, it will bring to light a new appreciation for the vast amount of open and green space on the island including the Roosevelt Island community garden, which is the largest community garden NYC."

– Ana Medina (Youth Center Assistant Director)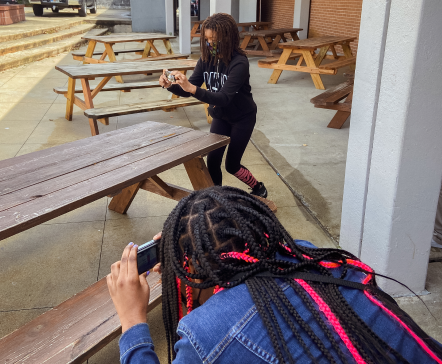 Luther J. Price Middle School
"Over the past four years, students have addressed topics that include living in a food desert, housing insecurities, gun violence, gentrification, and several others that plague the surrounding community. This program would give students further opportunity to digitally document the work they're doing to bring attention to these issues."

– Lauren Phillips (Teacher & Media Specialist)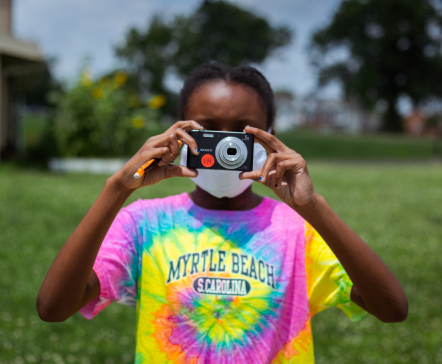 Lexington Parks & Recreation
"The East End Neighborhoods, rich in Black History and culture will be the venue for photo shoots and accompanying narrative. Instilling pride and self-esteem is an overarching social-emotional component of this endeavor."

– Monica Conrad (Director of Parks & Recreation)
"
What if we could put the power of storytelling directly into the hands of local youth? Often photographs are taken of a community from someone from the outside looking in. What if that was flipped? Would the stories be the same? Would they be different?"
Angela Popplewell, founder 100cameras
100cameras Student Photos
Interested in volunteering with 100cameras in 2022?
Learn More + Apply
Featured photography ©2008-2021 100cameras